Blocked pores are the ultimate headache of the skincare world. Ranging from stubborn blackheads that no peel of mask can dis-lodge, to painful acne that won't clear up, it can be hard to keep a handle on these bothersome blemishes. That's where Salicylic Acid steps in; rising to the fame it deserves recently, unlike any other acids you may have tried to un-block pores before, this plant derived ingredient won't irritate your skin and helps to finally free your pores of dirt and build up. Want to know more? We thought so! We've summed up exactly how this SOS skincare superstar works and when to use it so that you can achieve clear and blemish free skin.
What is Salicylic Acid and how does it work?
There are two different types of acids found in skincare; BHAs and AHAs. Whilst both are effective exfoliants, only  BHAs are soluble in oil meaning that they can penetrate further into layers of the skin more easily. This means that it's exfoliating properties can get deep into the pores to unclog them and shed any build up and dead skin cells completely to reveal glowing healthy skin.
What are the benefits of Salicylic Acid in skincare?
As well as being the ultimate pore unblocker, Salicylic Acid toner offers many more skin clearing benefits such as:
Exfoliates away dead skin cells to reveal the brighter and healthy skin below
Helps lift away blackheads and whiteheads for a clearer complexion
Reducing Sebum production which is often responsible for blemishes
Acts as an anti-bacterial helping to fight against acne
Reduce inflammation on the skin to even out the skin tone
When should you use Salicylic Acid?
So by now you're probably ready to pile as much of this wonder ingredient on to your face as possible. However, just like chocolate, wine and all other things we love, it's advised to use this in moderation and know your own tolerance level when it comes to how often you should be using Salicylic Acid on your skin. As it is after all an acid, it can dry the skin when used too often which can lead to irritation so start off by using Salicylic Acid once a day then either add it into both your morning and evening routine, or reduce to every other day appropriately; it's normal to feel a slight tingle after using a product containing the acid but anything more than this signals irritation. Those with sensitive skin should therefore take even more care and make sure to follow up with a nourishing moisturiser to avoid dryness. Additionally, it's important to remember that Salicylic Acid is an exfoliant so should always be followed by an SPF if your skin will be exposed to sunlight after using to keep that fresh skin youthful and glowing!
What are the best Salicylic Acid skincare products?
PIXI Clarity Range
The latest in the range from the brand that brought us the cult favourite Glow Tonic, PIXI have done it again with their new Clarity Range, made up of four pore clearing products. Formulated with Saliclyic Acid and a blend of Probiotics, each forumla balances, treats and soothes the skin for an all round healthier complexion. Used together, the range offers a complete skincare routine from cleanser to moisturiser to first clean and clear the skin, removing any dead skin cells, before treating it with a targeted blemish fighting formula before finishing off with a gentle and oil-free moisturiser that won't block the pores. Harnessing the powers of their much loved Glow range, the products will leave your skin not only clear but radiant too.
Medik8 Blemish Sos
Ideal for any upcoming outings or video calls this Blemish Sos treatment by Medik8 reduces breakouts in under 24 hours. The clear gel isn't obvious on the skin and can be worn underneath makeup so that you can carry on with your day whilst the treatment gets to work. The Salicylic Acid unblocks pores, whilst the Niacinamide soothes any redness or irritation around the breakout. The formula also contains Azelaic and Dioic Acid which acts as an antibacterial to clear infection and balance oil production.
Caudalie Vinopure Clear Skin Purifying Toner
Refreshing and gentle on the skin, the Caudalie Vinopure Clear Skin Purifying Toner is the perfect way to prepare your complexion before adding moisturiser or serum. The clarifying blend of Salicylic Acid and essential oils draws out any remaining impurities left in the pores after cleansing and helps to tighten them to prevent any dirt blocking pores throughout the day. The formula helps to balance and hydrate the skin, keeping it balanced.
COSRX Salicylic Acid Daily Gentle Cleanser
Infused with Tea Tree Oil, another bacteria fighting skin superstar, along with 0.5% Salicylic Acid, this Gentle Cleanser by K-beauty brand COSRX helps to both treat and prevent against breakouts. The Cleanser deeply removes oil and build-up whilst restoring nourishment and reducing oil production to tackle the cause of blemishes at the root.
111SKIN 3 Phase Anti Blemish Booster
Designed to both balance Sebum production and clear blocked pores, the 111Skin 3 Phase Anti Blemish Booster minimises the appearance of blemishes quickly and subtly. The Acne fighting formula both treats and soothes as well as evening any hyper pigmentation or scarring. Best used after cleansing, the Booster is an effective preventative to stop future breakouts from forming.
La Roche-Posay Effaclar Duo+
Free from any colourants, soap or fragrance and purposely formulated for oily and acne prone skin, this Effaclar Duo+ by La Roche Posay, the brand loved by pharmacists and dermatologists world-wide, is suitable for all skin types, even the most sensitive. The cocktail of Niacinamide, Glycerin and Salicylic Acid can be used daily to minimise the appearance of spots and blackheads. The daily moisturiser hydrated and prevents shine to leave you with a clear and more mattified complexion.
Shop all Salicylic Acid products on lookfantastic here.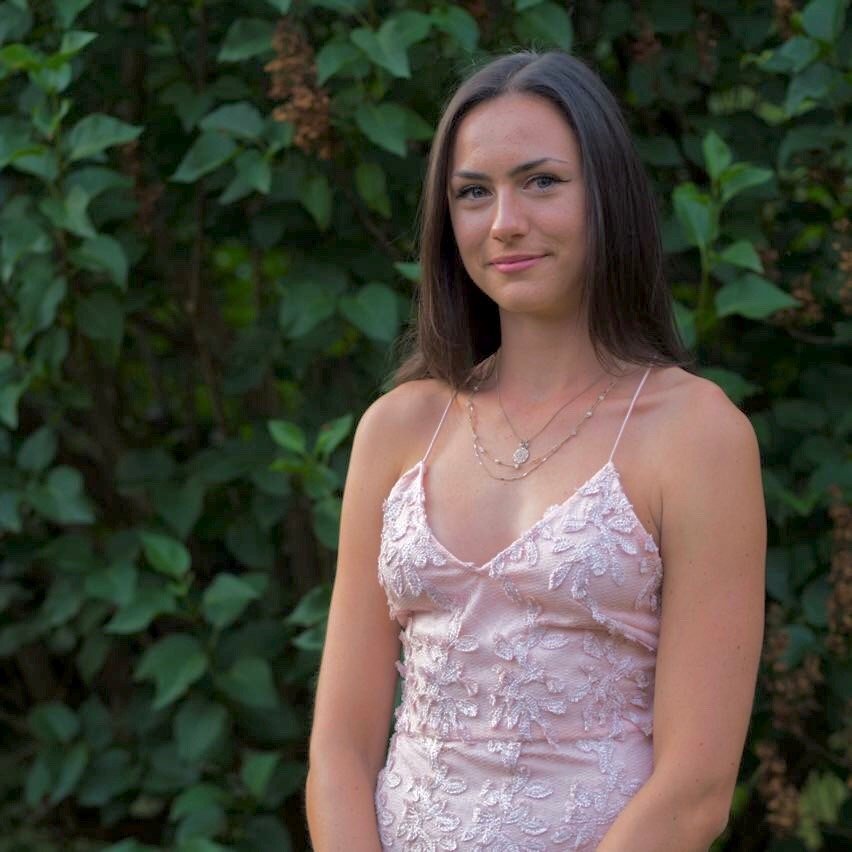 Working with brands at LOOKFANTASTIC for over two years I have developed my knowledge of all things beauty from key skincare concerns to niche makeup tricks and haircare hacks. I have a major passion for finding effective solutions that are easily accessible to everyone so that we can all achieve our best, glowing complexion.