This June marks Acne Awareness month, and at LOOKFANTASTIC, we want to open up the conversation about the skin conditions that affect us every day. Studies show that 85% of people have experienced acne in some form during their lifetime, whilst a staggering 50% of women aged 20-29 are battling the condition.* However, despite the prevalence of acne, there is still a stigma surrounding skin concerns, with many feeling too conscious to show their natural complexion. 
We know that problems with acne can lead to low self-esteem and confidence issues, with one study revealing that 96% of people suffering with acne reported feeling depressed over their condition.** In a world of online filters, airbrushed photos and social media influencers, many have forgotten what real skin actually looks like. Despite what social media may have you believe however, texture, blemishes and discolouration are all extremely common, and if you are suffering from acne, you are certainly not alone.
We asked our LOOKFANTASTIC ambassadors and staff to share their real skin stories and show their acne journey. Read more about their stories below and hear their advice on how to embrace and love the skin you're in.  
Tansi Marshall, Student Ambassador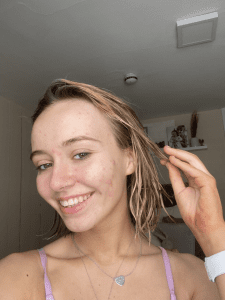 Tell us about your journey with your skin 
'I have hormonal acne, however I do have very deep pores which results in a lot of congestion and often painful cystic spots. I was about twelve years old when my skin first started suffering, I am now twenty-two and still struggle with it, although I find my skin journey has peaks and troughs!' 
'I've tried lots of different solutions, from not eating certain foods, heaps of different skin products to even going through the hospital for my skin, sometimes it has felt like a never-ending problem. I think sometimes the hardest thing is the frustration you feel when non-acne sufferers complain and point out a single spot they have. Of course, nobody can choose the type of skin they are born with, but as an acne sufferer, these comments can be hard to hear.' 
'I don't think that acne is spoken enough about online. I've always been a bit embarrassed to say I have acne and would simply refer to my skin as "bad skin" when ultimately, that undermines the issue. I think as I've got older however, I've become much braver with what I post online and stopped worrying so much about showing my skin. Despite me not necessarily discussing my acne openly on my profile, I do post photos and videos without make up more often than ever before'.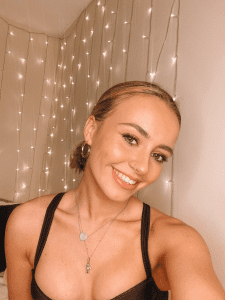 What advice would you give to someone learning to embrace the skin they're in?  
'I never look at someone's skin and notice their spots or uneven skin texture, and I think that's important for us to remember. Although you're staring at your face in the mirror and analysing every detail, no one else is paying close attention. Acne is also such a common issue that lots of individuals suffer with, so I'd encourage you to be confident in showing off your skin and sharing how you feel because it might help someone else in the same situation!' 
Steph Oakes, Marketing Executive at LOOKFANTASTIC

Tell us about your acne journey 
'I had hormonal acne for many years. Only in the last year when I have really focused on my skincare routine have I seen a huge improvement!' 
'The hardest part of my acne journey was definitely how afraid to speak up about it I was. I would be afraid to even leave the house when my skin was bad, even though I knew that there were so many people that were also struggling with it because it's so common!'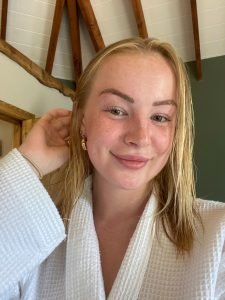 'Instagram definitely has an impact on my perception of skin, I used to believe everything that I saw on Instagram with filters on was real, and constantly compare those edited images to the real texture of my skin. I think it's so important that more and more people are now using their platforms to take away the filters and show their real skin because they are helping to remind us of the reality that all skin has texture!' 
What advice would you give to someone learning to embrace the skin they're in? 
'My biggest advice to someone that has acne is to feel confident in your own skin. Most acne is only temporary and you will have good days and bad days, the moment I stopped caring what other people thought of me was when I began to feel comfortable in my own skin, the most important thing is making sure you feel good and feel confident!'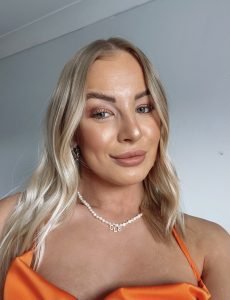 Shop our full range of skincare on LOOKFANTASTIC.
* Acne.org
** MDacne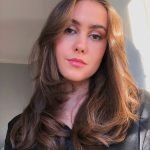 As someone with an affinity for all things beauty, discovering fantastic new products is my not-so-secret obsession. Over the years I've tried and tested a mountains worth of creams, serums and cleansers, finding some of my favourite 'holy-grail' products along the way. However, I'm always on the lookout for more ways to nourish my hair, perfect my dewy base, or enhance my skincare routine. Working as a beauty blogger for over 3 years, I've been lucky enough to collaborate personally with lots of amazing beauty brands including Christian Dior, The Body Shop and Dermalogica. I've used the Dermalogica special cleansing gel religiously since I first got it and their products are some of my ultimate skincare faves. When it comes to cosmetics, NARS Sheer Glow foundation is definitely my go-to - I live for a light, glowy base!