We all get the occasional breakout, it happens to the best of us. Whether hormonal or diet related (or maybe you've let your skincare routine slip a little) small breakouts do not call for a beauty overhaul and an acne clearing skin regime.
Targeted, on-the-spot treatments are the perfect solution to clear spots and breakouts. Suitable for all skin types, targeted treatments work on the blemish alone rather than drying out and irritating your complexion.
In combination with drinking more water and adding more vitamins and nutrients into your diet, these targeted treatments can help you achieve the clear, radiant skin of your dreams.
The Best Spot Treatments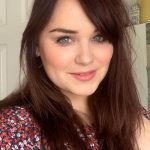 I've been writing about hair and beauty for over 10 years. I am a collector of vintage perfume and my go-to look always includes a bold pink lip! For more, visit https://www.goodgollymisshollie.co.uk