With a shift from trending to targeted skincare, we're all becoming more educated when it comes to what our skin really needs. Whether you have sensitive, blemish-prone, dull or ageing skin, it's important to choose the right products for you that will elevate your daily routine and deliver maximum results to get you to your goal of a glowing, clear complexion. To make it easier for you, we have picked out some of the best game-changing products, designed by experts and backed by science that will help you create your personalised routine without breaking the bank!
For sensitive skin
If you suffer from sensitive skin, these soothing superstars are set to calm, cleanse and nourish your complexion without any irritation.
The Goat's Milk in this luxurious cleanser keeps the skin soothed and protected from irritation. The naturally derived ingredient hydrates and nourishes and offers a high concentration of enriching milk proteins that support the skin. Manuka Honey, Avocado and Jojoba Oils helps to lock in moisture whilst delivering an efficient and non-drying cleanse to clear the complexion of any dirt, oil or makeup.
An industry favourite, the REN Clean Skincare Ready Steady Glow Daily AHA Tonic can be used on all skin types, including sensitive. The gentle formula exfoliates using Lactic Acid and natural Willow Bark Extract to lift away any left over dirt and dead skin cells, revealing a brighter and more refined visage. Suitable for Vegans, the Tonic contains no nasty ingredients that will harm or aggravate the skin.
The delicate skin around the eyes is often more prone to irritation, especially if you already suffer from sensitivity. This targeted eye treatment from REN Clean Skincare is specially formulated to be gentle on under eye skin, working to hydrate, smooth, brighten and plump for a more awake and rejuvenated appearance. Rich in natural antioxidants, the Cream guards against dark circles and puffiness, sealing in moisture for the day ahead.
Protect your skin from irritation with a high quality SPF like this Invisible Physical Defense SPF30 from Dermalogica. The lightweight serum contains a bio-active Mushroom Complex that keeps the skin soothed and helps to reduce any redness and sensitivity. Green Tea in the formula provides shielding antioxidants that keep the skin protected from environmental aggressors, whilst broad spectrum SPF30 deflects damaging UV rays.
Kate Somerville Goat Milk Moisturising Cleanser 120ml

REN Clean Skincare Ready Steady Glow Daily AHA Tonic 250ml

REN Clean Skincare Radiance Brightening Dark Circle Eye Cream 15ml

Dermalogica Invisible Physical Defense SPF30 50ml
For dull skin
If your skin is looking a little lacklustre, bring back luminosity with these glowing skin saviours.
Suitable for all skin types in need of a brightening boost, this Vitamin C rich Triple Exfoliating Facial by Murad peels away dead skin cells to reveal a fresher and brighter layer of skin. A triple threat, the formula uses physical, chemical and enzymatic exfoliants to completely resurface the complexion, eliminating any dullness and evening out the skin's tone and texture.
Blended with brightening Vitamin C, Magnesium and Tara Pod Extract, the REN Clean Skincare Glow Daily Vitamin C Gel Cream smooths, evens and illuminates the complexion whilst preventing against ageing and skin damage. The formula contains actives that balance the skin's microbiome to guard against redness and hyperpigmentation that can cause it to look dull and uneven. The multi-benefit Gel Cream also deeply hydrates to give a natural, healthy glow.
If you want fast results, this Kate Somerville ExfoliKate Intensive Exfoliating Treatment works quickly to reduce the appearance of pores and remove dead, dull skin from the surface to leave you looking rejuvenated and energised. The Treatment uses a combination of chemical exfoliants such as Lactic Acid and Physical exfoliants that scrub off dull skin and dirt that can cause skin to become congested.
Making it easier to protect your skin whilst keeping your usual skincare routine, the Kate Somerville UncompliKated SPF50 Soft Focus Makeup Setting Spray both locks in your look and promotes a healthy glow. Designed to be applied on top of makeup but also suitable for use on top of your usual moisturiser, the broad-spectrum coverage guards against UV damage and helps to prevent unwanted shine whilst keeping the complexion looking healthy and never dull.
If you are concerned about both dullness and wrinkles, this Biolumin C Serum is the perfect addition to your routine. Containing a highly potent mix of Vitamin C and Palmitoyl Tripeptide-5, the Serum both smooths out fine lines and wrinkles and works to bring back radiance and vitality. The firming formula gently exfoliates to remove dull and dead skin cells and replenishes moisture levels using Chia Seed Oil and Sophora Japonica extract which also protect against harmful aggressors in the environment.
Suitable for even sensitive skin types, the Dermalogica Daily Microfoliant uses rice-based enzymes and powerful Salicylic Acid that remove any debris and dead skin. The powder transforms once mixed with water into an active and highly effective exfoliant that balances the skin tone and combats any uneven pigmentation as well as bumpy texture.
Murad Vita-C Triple Exfoliating Facial

REN Clean Skincare Glow Daily Vitamin C Gel Cream 50ml

Kate Somerville ExfoliKate Intensive Exfoliating Treatment 15ml

Kate Somerville UncompliKated SPF50 Soft Focus Makeup Setting Spray 100ml

Dermalogica Biolumin C Serum 30ml

Dermalogica Daily Microfoliant (74g)
For blemish-prone skin
Say goodbye to blemishes with these skin clearing formulas from our favourite expert recommended brands.
Give your skin a fresh start both morning and night with this clarifying Foaming Wash by Dermalogica. The blend of Tea Tree, Lavender and Camellia remove dirt, oil and dead skin cells from deep within the pores to reduce breakouts and allow any treatments to work more effectively.
Not only helping to prevent breakouts and keep the skin clear and calm, the Murad InvisiScar Resurfacing Treatment also works to minimise the appearance of acne scarring, reducing any redness and uneven texture. The treatment works by exfoliating away the top layer of the scarring and brightening discoloration using a blend of Vitamin C for a more even overall complexion.
Formulated with the highest, safe concentrate of Sulphur for clinical acne control, this Kate Somerville EradiKate Blemish Treatment is a scientific based, potent formula that helps to combat stubborn acne without the irritation that some regular ingredients can cause. The treatment draws out oil and dirt from the pores and absorbs excess oils on the skin that are the most common cause of breakouts. The BHAs in the formula provide anti-bacterial and anti-inflammatory properties to keep skin clean and blemish free.
Replenish and soothe your treated skin without causing breakouts using the REN Clean Skincare Evercalm Overnight Recovery Balm. The rich balm is bursting with hydrating oil-derived lipids and oils that restore moisture without blocking the pores, ideal for skin that has become sensitive after use of spot treatments.
Dermalogica Clear Start Breakout Clearing Foaming Wash 177ml

Murad InvisiScar Resurfacing Treatment 15ml

Kate Somerville EradiKate Blemish Treatment 30ml

REN Clean Skincare Evercalm Overnight Recovery Balm 30ml
For ageing skin and dark spots
Bring back youth and vitality to your visage with these top picks for reducing fine lines and wrinkles.
A must have for maturing skin, this Murad Serum uses retinol, a powerful anti-ager, to reduce the appearance of fine lines and wrinkles and firm the complexion. The Retinol Tri-Active Technology works by promoting cell turnover and encouraging the production of plumping collagen. Hyaluronic Spheres contribute to this by providing intense moisture that keeps the skin supple and glowing for a more youthful appearance.
This scientifically proven Peel by Kate Somerville as part of the KateCeuticals range is designed to work overnight to reveal a more youthful and brighter surface on the skin. The lightweight formula uses a blend of retinol, niacinamide and Glycolic acid that exfoliates and reaches deep into the dermis to increase firmness and elasticity. Enriched with Vitamin E, the Peel ensures that the fresh layer of skin is kept protected from external aggressors that it may face.
If dark spots on the skin is your main concern, this targeted Cream by REN Clean Skincare will help to reduce any hyperpigmentation whilst you sleep. The formula is clinically-proven to lighten the appearance of dark spots using a blend of 94% naturally derived ingredients including and Encapsulated Algae Complex and Phyto Glycogen that firm, smooth and recharge the complexion overnight.
One of the biggest causes of premature ageing, protect your skin from UV rays with this SPF50 enriched City Skin Age Defense Cream from Murad. The fast absorbing moisturiser shields from UVA and UVB rays as well as pollution and blue light to prevent the formation of wrinkles and fine lines. The formula offers a soft peach tint that complements all skin tones and evens out the skin's tone whilst adding luminousity and radiance.
The Dermalogica Smart Response Serum is always a step ahead when it comes to keeping the skin looking healthy and clear. The truly smart serum acts on micro-changes in the skin before they are even noticable to ward off wrinkles ahead of them forming. The serum contains a hydrating mix of ingredients that soothe and brighten for an all over improved finish.
Murad Retinol Youth Renewal Serum 30ml

Kate Somerville KateCeuticals Resurfacing Overnight Peel 30ml

REN Clean Skincare Overnight Glow Dark Spot Sleeping Cream 50ml

Murad City Skin Age Defense Broad Spectrum SPF50 PA ++++ 50ml

Dermalogica Smart Response Serum 30ml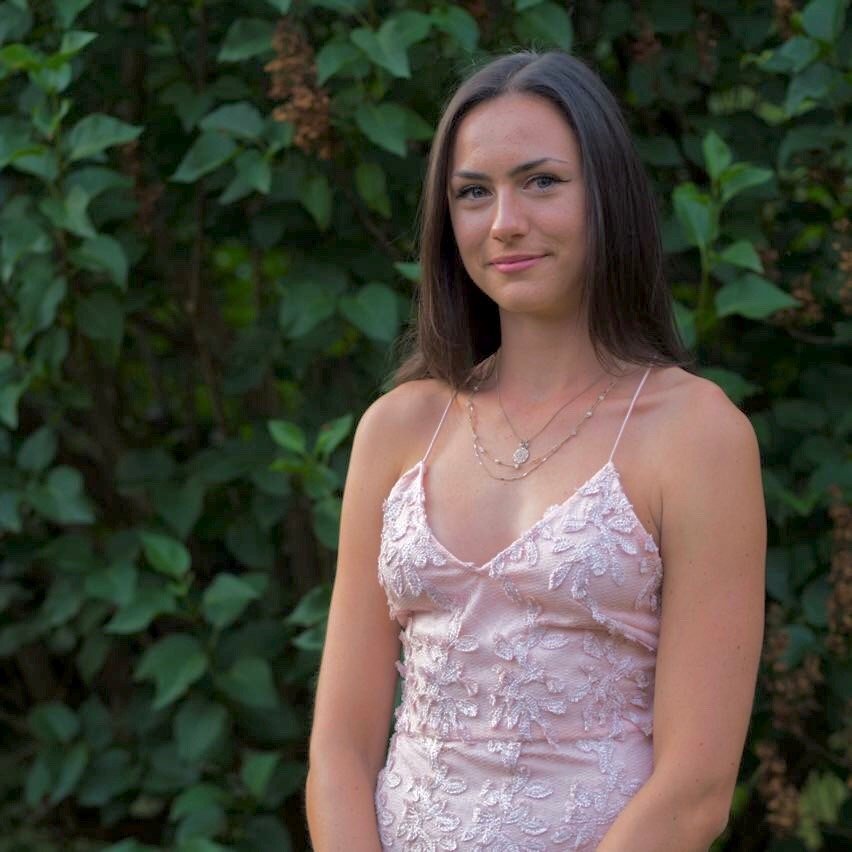 Working with brands at LOOKFANTASTIC for over two years I have developed my knowledge of all things beauty from key skincare concerns to niche makeup tricks and haircare hacks. I have a major passion for finding effective solutions that are easily accessible to everyone so that we can all achieve our best, glowing complexion.