We all know that the ingredients in our beauty products are crucially important to the maintenance of our skin. We all strive to have a beauty cupboard full of the most luxurious products, packed with the most helpful and innovative ingredients. But do we actually know what any of the benefits of these are?
This April, we're going to delve into the Nip + Fab Starter Kit, which is full of those can't-live-without ingredients-based products. We'll give you the low-down not only on what works, but why it works, so you'll be more informed about the products you use.
Glycolic Acid
Glycolic Acid is a tough exfoliator that removes dead skin cells, leaving your skin visibly refreshed and more plump looking. This miracle ingredient isn't only a top-tier exfoliator, it's also got acidic properties that help stimulate collagen production within the skin, thus helping to improve elasticity and increase brightness for a more radiant, youthful glow.
Glycolic Acid is a stand out ingredient in the Nip+Fab Glycolic Fix Face Scrub 6%. The supercharged formulation brings together 6% Glycolic Acid and 1% Salicylic Acid to remove dead skin cells and irradicate blackheads. All of this, combined with soothing Aloe Vera extract, leaves skin glowing and feeling refreshed.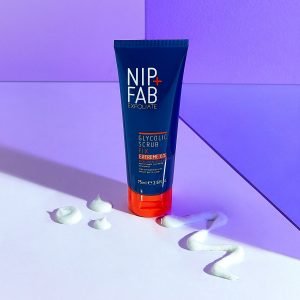 Vitamin C
Hailed as the ultimate glow-getting ingredient, Vitamin C is our must-have beauty routine God. Found in the Nip+Fab Vitamin C Face Mask, Vitamin C helps to transform dull and tired looking skin with a boost of hydration. This leaves your skin feeling supercharged and refreshed.
Another benefit of this Vitamin is that it can increase collagen production within the skin, meaning that any collagen lost as you age, can be stimulated to grow once again. This in turn, increases the elasticity and smoothness of your complexion as you age.

Retinol
One of the key weapons in everyone's beauty arsenal should be Retinoids. This group of handy little compounds rejuvenate the skin from within. They increase the production collagen and other important features of the complexion, helping to reduce the signs of ageing by smoothing out wrinkles and fine lines.
As well as it's strong anti-ageing properties, this ingredient is also the ultimate face smoother. The stimulation of new blood vessels within the skin from using Retinol will in turn leave the complexion smoother and visibly brighter looking. As well as Retinoids, this Nip+Fab mask also includes Anti-oxidant Edelweiss Flower Extract which reinforces the skins natural defence barrier against external toxins and pollutants, whilst Coconut Water moisturises the skin to create a hydrated, healthy glow.

Hyaluronic Acid
We all know that certain acids can be an all-round win in terms of our skin care, but what sets Hyaluronic Acid apart? These ultimate pollution-busting cleansing pads from Nip+Fab contain Hyaluronic Acid. Whilst wiping away dirt and pollutants from the day, these helpful little pads reduce the signs of ageing like fine lines and wrinkles. Not only this, but Hyaluronic Acid helps your skin to retain maximum moisture by holding up to 1000x its own weight in water. This means that as well as a refreshed, youthful looking complexion, it leaves you with more hydrated, healthier skin.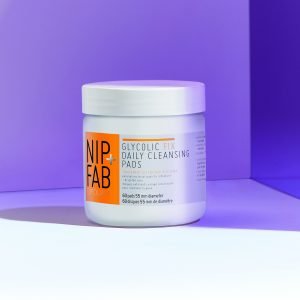 So there you have it. A quick whistle-stop tour of some of the most glow-inducing, skin-smoothing ingredients that everyone should include in their beauty routines. As always, our best advice is to be informed. A healthy skin care routine should include a mix of ingredients that help to contribute to a brighter, more healthy looking complexion. Everyone's skin is different, so you should test products out before introducing them into your daily regime.
Fancy trying out these miracle ingredients? We've created the Nip+Fab box so you can get your hands on all of these must-have glow-getting beauty boosters. Shop the Box here.
As the Beauty Editor for LOOKFANTASTIC Beauty Box I'm always hunting for a good beauty story, I like to remain ahead of the trends. But aside from this, I'm a keen reader and writer in my spare time. You'll find me with my head in a good book most of the time- Beauty & Fashion related or otherwise! You'll often find me obsessing over the latest tropical-scented body oil or lathering on the coconut moisturiser. As you may have already guessed, I have a natural affinity for all things tropical. Beauty and grooming for me is escapism, a little slice of heaven away from the day-to-day.