If you're passionate about beauty, there's no question that you're mad about M.A.C like the rest of us. Loved for their versatile colour palettes, creamy Lipsticks and flawless Foundations, their products have been some of the industry's non-moving bestsellers for almost 40 years now. The brand's motto is All Ages, All Races, All Genders: spreading the inclusivity we should all incorporate into our lives and that we love to see!
But how did it all begin? We're taking a trip down memory lane into the colourful world of M.A.C, celebrating some of their most iconic collections.
What's the story behind M.A.C?
How did the hit brand that has taken the world by storm come about? The brand was founded back in 1984 when goal-oriented Canadians Frank Toskan and Frank Angelo found a gap in the market for makeup that doesn't look shiny or dull on camera. When they noticed how difficult it was to find make-up that also looked good in photos, they were determined, and so MAC Cosmetics was born.
When embarking on their make-up journey, the two founders initially had the glamorous fashion world in mind and aimed their products at professional make-up artists. Not surprising, their make-up was, after all, created for the sole purpose of looking good in photographs, and so the make-up artists could ensure that the covers of the latest fashion magazines were adorned with exciting, flawless looks. It soon became clear that the world longed for more, and that it wasn't just the celebrities who could benefit from the great products of the new brand. Everyone (and we mean everyone) was talking about M.A.C Cosmetics: journalists, models, photographers, make-up artists... it was a true phenomenon!
It didn't take long for the founders to expand their concept and make it available to all consumers. Since 1994, M.A.C Cosmetics has been part of the prestigious Estée Lauder Companies (ELC), one of the world's leading manufacturers and marketers of high-quality make-up and skincare products.
M.A.C Cosmetics has become an internationally leading make-up brand with extensive expertise and is now sold in more than 120 countries.
The best M.A.C collections we love!
Over the many years that M.A.C Cosmetics have worked their way up in the beauty industry, a number of products have made a very special name for themselves. These are our can't live without collections that everyone needs on their radar.
Studio Fix
Used by everyone from makeup artists and celebrities for red carpet premiers to multiple men and women worldwide everyday, there's a reason why the M.A.C Studio Fix Foundations are the bestsellers in their category.
Most famous in the range is the M.A.C Studio Fix Fluid Foundation. Unmatched in texture and finish, the Foundation feels like a second skin, offering comfortable wear that delivers a natural matte finish. The formula is also sweat-resistant and dermatologically approved for all skin types and lasts forever with a little going a long way!
With an incredible range of colours from light to dark, every skin tone is catered for, which is a huge plus. It also contains a light sunscreen to get you through the day. A great cult product that is so popular for a reason!
Love Me Lip
Not needing much of an introduction, the M.A.C Lipsticks are a worldwide phenomenon in the beauty industry wherever you go. Even lip icon Kylie Jenner uses the range to create her famous brown lips as seen on social media.
Among their vast range of highly pigmented, pout perfecting formulas is the Love Me Lip collection. Designed to promote self-love and make you feel empowered, we love this range of bold reds, subtle nudes and vibrant purples that all offer the brand's signature light as air feel, cushion the lips whilst coating them in colour.
The latest in the line of Love Me Lip, the Love Me Liquid Lip Colour offers a flexible applicator want that glides over lips, covering them in a conditioning blend of coconut oil, argan oil and shea butter, as well as a whole new range of finishes and shades, lasting up to 12 hours.
Fix+
The one we all rely on to hold our makeup in place, Fix+ is the trusty collection of setting sprays and primers that deserved a fixed place on your beauty shelf. The hydrating facial mist comes in a variety of scents and finishes from tropical Coconut, Lavender and Rose in the original M.A.C Prep + Prime Fix+ to a mattifying finish in the M.A.C Prep + Prime Fix+ Mattifying Mist. The refreshing formula contains a blend of Green Tea, Chamomile and Cucumber, rich in antioxidants and vitamins, that condition the skin whilst both either prepping it for makeup application, or prolonging the wear of the makeup you've already applied.
Powder Kiss
Masters of the Matte Lip, the M.A.C Powder Kiss range, available in both a matte and liquid formula that offer the same stunning finish, the lip hugging formula doesn't dry out the lips and feels creamy and nourishing. Getting its name from the moisture-coated powder pigments in the lipsticks, each unique shade gives a soft blur finish without compromising on the colour pay off.
Best-Sellers
Not forgetting some of the individual products that many of us associate with the brand and use everyday, M.A.C is a brand with many bestsellers. Here's a few of our favourites that we know you're sure to love if you're looking to top up your M.A.C collection.
M.A.C Lipsticks are available in many different finishes, metallic, creamy, matte or even extra matte, the list is long! The colour shades themselves are also impressive, and the selection is huge. Talk about being spoilt for choice, huh? Among the bestsellers is Candy Yum Yum: a matte ultra-pink lipstick designed to turn heads! Velvet Teddy is also well known and loved, a nude matte shade that is a little more natural. Last but definitely not least, Ruby Woo! This eye-catcher cannot go unmentioned, with its dark red, matte finish, this is probably THE M.A.C lipstick par excellence!
Similarly, the M.A.C Pro Longwear Concealer is not one to be missed. The long-lasting, full coverage concealer offers a matte finish for up to 15 hours and doesn't feel heavy or cakey on the skin. The smart formula blurs imperfections, helps to disguise dark circles under the eyes and leaves the complexion looking more radiant and even. Water and transfer resistant, the coverage won't budge until you take it off!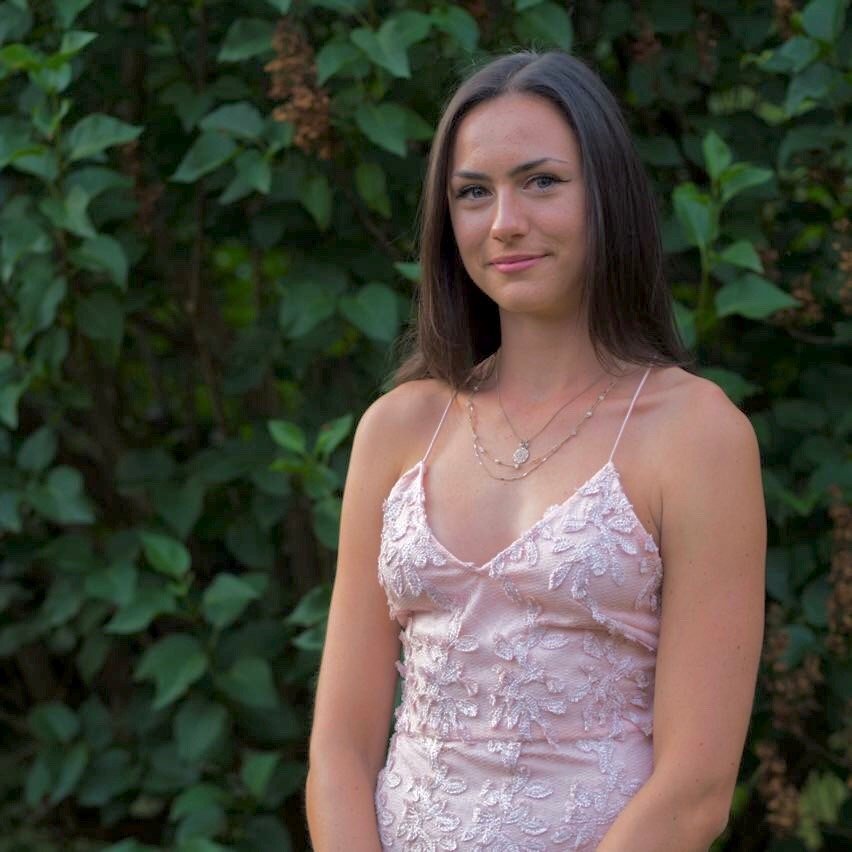 Working with brands at LOOKFANTASTIC for over two years I have developed my knowledge of all things beauty from key skincare concerns to niche makeup tricks and haircare hacks. I have a major passion for finding effective solutions that are easily accessible to everyone so that we can all achieve our best, glowing complexion.