Whether you want to treat the special woman in your life or you're an amazing mum or a mum to be, we show you how to create the perfect at-home spa this Mother's Day. With luxurious brands including Neom, Molton Brown and ESPA on the list, you can sit back and relax as we bring the spa treatment to you.
Step 1: Indulge in home fragrance
It's a known fact, every good spa day involves a luxurious smell to help you cherish the memories. Set the scene by lighting your favourite candle such as the NEOM Organics Real Luxury Luxury Scented Candle. Made with relaxing natural oils including Lavender and Jasmine, the candle gives off an uplifting, soothing fragrance that will help you unwind all day long. If you want to give a fragrant boost throughout the day we recommend topping up with the Aesop Istros Aromatique Room Spray,floral and musky this will give you an added pick-me-up when you need it.
Step 2: Run a hot bath
You might not be able to soak in a jacuzzi all day long, but a hot bath is definitely the next best thing. Start by adding in your favourite bubble bath of your choice into warm running water, we love the Sanctuary Spa Foaming Bath Soak to help create a creamy lather of bubbles!Another great wayto enhance your bath is by using bath salts. The ESPA Fortifying Bath Salts are infused with rich minerals that give off a relaxing aroma and help to detoxify your skin, leaving it soft and supple for your day ahead. 
Step 3: Manicure and massage
If you're a regular at a spa, you'll know that the best part of a manicure is the hand massage that goes with it! Not only will it nourish your hands but it will make you super relaxed too. We recommend starting off with the Mauli Reawaken Hand and Body Lotion and massaging it into the palms of your hands, paying particularly close attention to your joints. Take the lotion up towardsyour fingertips and thoroughly rub in. Now that your hands are deeply nourished, you can start with your manicure. If you want to keep it simple and achieve the ultimate results, take the Le Mini Macaron Gel Manicure Kit in the shade Milkshake. The kit has everything you need including a an LED lamp, polish and cuticle sticks to give you a professional salon finish.
Step 4: Give yourself a facial
Finish off your spa day with the ultimate at-home facial. Use the Sarah Chapman Skinesis Pro Hydro-Mist Steamer to open your pores and give your skin a deep, natural clean. The steam helps to decongest and remove dull skin, leaving you with a purified and cleansed complexion. After this step, take the Herbivore Rose Quartz Facial Roller and your favourite facial oil and gently massage it up and down across your face. Not only will this help to sculpt and tone but it will also drain your lymphatic system giving you a full facial detox!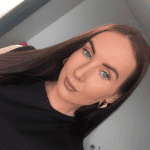 As a beauty fanatic I'm always on the lookout to try and experiment with new products! I've been writing about everything beauty for over 3 years and specialise in skincare so have plenty of tips and tricks to help put blemishes at bay and get your complexion glowing. Whilst being a content writer at LOOKFANTASTIC I've had the opportunity to collaborate with incredible brands including Tom Ford, Dolce & Gabbana and La Mer, taking my understanding of the industry to the next level. In the past I've been a freelance makeup artist and have collaborated with brands including NYX and Revolution Beauty on a personal level, sharing my makeup creations for the world to see. My ride or die brands have to be PIXI, Laura Mercier and Bobbi Brown and I can't live without my trusty MAC Velvet Teddy!