With lockdown easing and summer in full swing (meaning the odd sporadic heatwave for the UK), we couldn't have picked a better brand of the month this July than La Roche-Posay. The award winning brand, recommended by dermatologists worldwide has everything you need to keep your skin safe, soothed and soft this summer. Designed for even the most sensitive skin types, for over 30 years the brand have been providing solutions to all skincare concerns that anyone can use; every one of their exceptional products is enriched with thermal spring water carrying antioxidants as well as soothing and healing minerals to balance the skin, leaving it feeling and looking healthy and radiant. We have picked out some of our favourite problem-solving products from the brand that are sure to be on everyone's wish list this summer.
Anthelios Ultra-Light Invisible Fluid SPF50+ Sun Cream
The most important step in your skincare routine, this Anthelios Ultra-Light Invisible Fluid SPF50+ Sun Cream will keep your skin nourished and protected from harmful UV rays. The lightweight formula, developed specifically for sensitive skin, won't irritate or leave behind any greasy residue. Enriched with their unique thermal water, the cream goes beyond protecting to also hydrate the skin and shield against any skin discolouration from the sun. Apply the Sun Cream 30 minutes before exposure and then every two hours or after swimming.
Effaclar Duo+ SPF30
Clear blackheads, reduce blemishes and banish oil with this skin correcting duo from the La Roche-Posay's much loved Effaclar range, designed for blemish prone skin. The non-sticky formulas boast SPF30 to shield the skin from harmful UV damage and free radicals which can often inflame imperfections and cause unwanted hyperpigmentation. The gentle gel-cream delicately exfoliates to shed dead skin cells and repair any damage to promote a healthier, brighter and clearer complexion. Use as part of the full Effaclar skincare routine for best results.
Hyalu B5 Hyaluronic Acid Serum
If the sun has dried out your skin then this Hyalu B5 Hyaluronic Acid Serum will intensely re-hydrate to soothe and plump in just one day. Larger Hyaluronic Acid molecules work to plump the surface layers of the skin whilst the smaller molecules penetrate into the lower levels of the dermis to moisturise and smooth out fine lines and wrinkles. The B5 in the formula finishes of the skin perfecting process by encouraging cell renewal and boosting collagen production to keep your complexion healthy and fuller.
Redermic [R] Anti-Wrinkle Retinol Treatment
An absolute essential in anti-ageing skincare, this Redermic R is made with 0.3% Retinol for a highly effective anti-wrinkle treatment. Unlike some retinol creams, the formula is suitable for sensitive skin types having passed the La Roche-Posay charter for optimal safety and efficacy.  Apply the cream in the evening to the face and neck either alone or before using your usual moisturiser. If you do experience any irritation, space out application to suit your skin and always apply an SPF in the daytime after using.
Pure Vitamin C10 Serum
If you're looking to brighten up your skin this summer, we love the Pure Vitamin C10 Serum. The lightweight serum not only illuminates the complexion, but works to smooth, hydrate and prevent against premature ageing. The ideal addition for anyone with dull or uneven skin and looking to turn back the clock, the formula contains Hyaluronic Acid which plumps the face, reducing fine lines and imperfections, as well as Salicyclic Acid which gently exfoliates dead skin to reveal a brighter and more youthful visage. Of course, not forgetting, it's suitable for all skin types!
Toleriane Ultra 8 Face Mist
Made for the most sensitive and easily irritated skin the Toleraine Ultra 8 Face Mist is a relieving daily mist that will soothe and hydrate troubled skin. The ultra-lightweight spray, formulated for allergic skin types, works to calm and repair the skins barrier, cooling any irritation including stinging, burning and itching and reducing any redness. The Thermal Water in the mist contains 8 intensely hydrating ingredients, free from alcohol or fragrance that will completely soothe the whole face.
Shop all La Roche-Posay on lookfantastic here.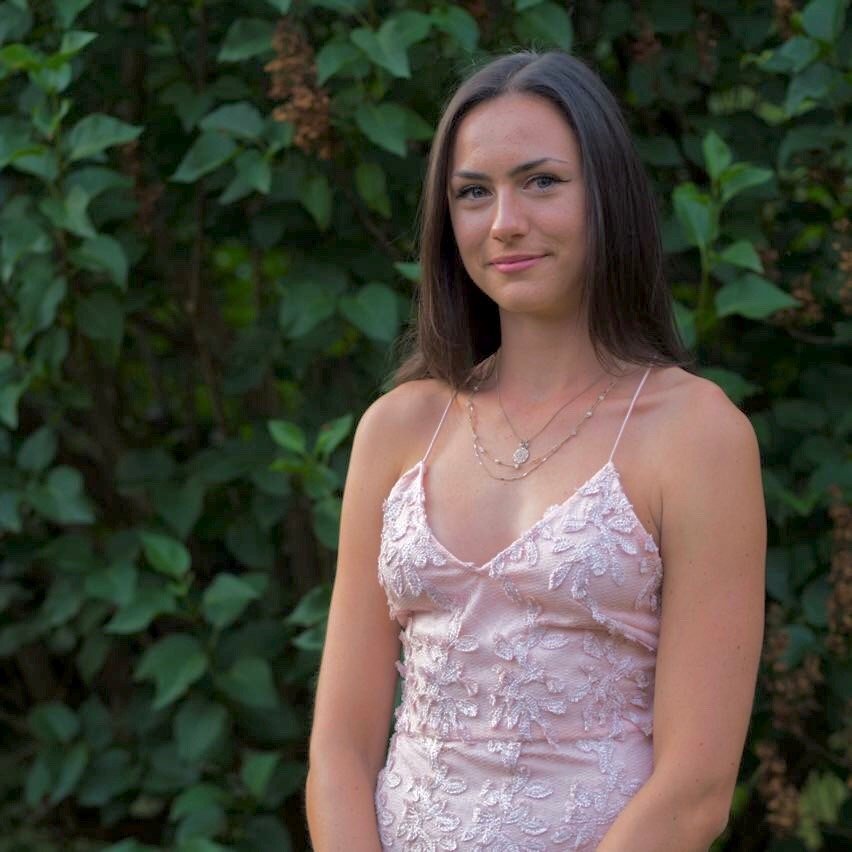 Working with brands at LOOKFANTASTIC for over two years I have developed my knowledge of all things beauty from key skincare concerns to niche makeup tricks and haircare hacks. I have a major passion for finding effective solutions that are easily accessible to everyone so that we can all achieve our best, glowing complexion.