Just like skin, our hair can also react to the changes in atmosphere, especially in the winter. Similarly to how the complexion can be prone to dryness in the colder months, hair can also become parched of moisture, leaving it looking dull and flat. Added to by any heat styling, chemical dyes and UV damage, hair can become extremely dry leading to more than just the odd split end, but damage at the cuticle level. Thankfully, we have the best nourishing haircare products and tips that will help restore moisture and seal cuticles so that you don't have to chop it all off!
Use a moisturising shampoo and conditioner
Bring your hair back to life with a gentle and hydrating shampoo and conditioner that won't strip the hair of any more moisture and will work to nourish and repair strands. The OGX Damage Remedy+ Coconut Miracle Oil Shampoo and Conditioner uses a blend of Coconut Oil, Vanilla Bean and Tiare Flower extract that locks in hydration to reduce the appearance of split ends and leave tresses noticeably softer. The coconut oil in the formula works to add moisture to keep your mane manageable, smooth and shiny, helping to prevent any further dryness.
Don't wash too often
Though modern shampoos and conditioners are now formulated to maintain moisture and nourish the hair, the main culprit for hair dryness is the water you use to rinse your nourishing products off! To prevent drying out the hair further by over washing, opt for a dry shampoo to keep strands cleansed and fresh between washes. The Living Proof Perfect Hair Day (PhD) Dry Shampoo makes second day hair look freshly washed using a weightless formula that uses Triple-Action Cleaning Technology to eliminate sweat and odour.
Hydrate with a Hair mask
The number one rule this year not only for shopping trips but for your hair health; wear a mask! The ultimate moisture trip for dried out locks, the Maui Moisture Revive and Hydrate+ Shea Butter Hair Mask is enriched with natural oils including Macadamia and Coconut Oil that penetrate deep into the hair to hydrate and soften each fibre. The reviving formula also contains Shea Butter and Aloe-Vera that not only create a delicious tropical scent but work to make your mane smoother and easier to style.
Repair bonds
The ultimate hair saviour, the Philip Kingsley Bond Builder Split End Remedy is designed specifically to target split ends that develop as a result of dryness. The Bond Building treatment seals split cuticles and strengthens each strand to restore moisture and leave your hair looking smoother. The revolutionary product also protects against UV damage and pollution to prevent any further dryness. The product spreads easily through your hair and is left in to work it's moisturising magic.
Apply a hair oil
Oils are extremely moisturising as they can penetrate deeper into the hair cuticle to restore hydration and add nutrients. This Dark Oil Styling Oil by Sebastian Professional enriches your locks with sandalwood, cedarwood and argan oil which replenishes the hair cuticle and adds body, bringing it back from it's dry and flat state. The lightweight formula nourishes the hair and protects from UV damage.
Nourish from within
Healthy hair comes from a healthy body. Give your hair a head start right from the root with this combination of vitamins, minerals and nutritional supplements by Hairburst that helps to maintain longer, stronger and healthier locks. The Vitamins contain collagen which strengthens fibres, along with biotin and folic acid, essential for hair nourishment and cell renewal.
Use a heat protector
One of the biggest causes of dry hair is heat styling. Though we don't want you to give up the straighteners forever, if your hair is extremely damaged, it is a good idea to cut down on the heat for at least a little while, or try to go longer between styling opting for an up-do where possible to give your mane time to recover. However, if you do choose to style, protect your hair from any additional dryness by using a heat protective spray such as the Redken One United Multi-Benefit Treatment. Offering 25 hair benefits, the spray not only protects from extreme temperatures, but also reduces dryness, conditions and helps to seal the hair cuticle, locking in moisture.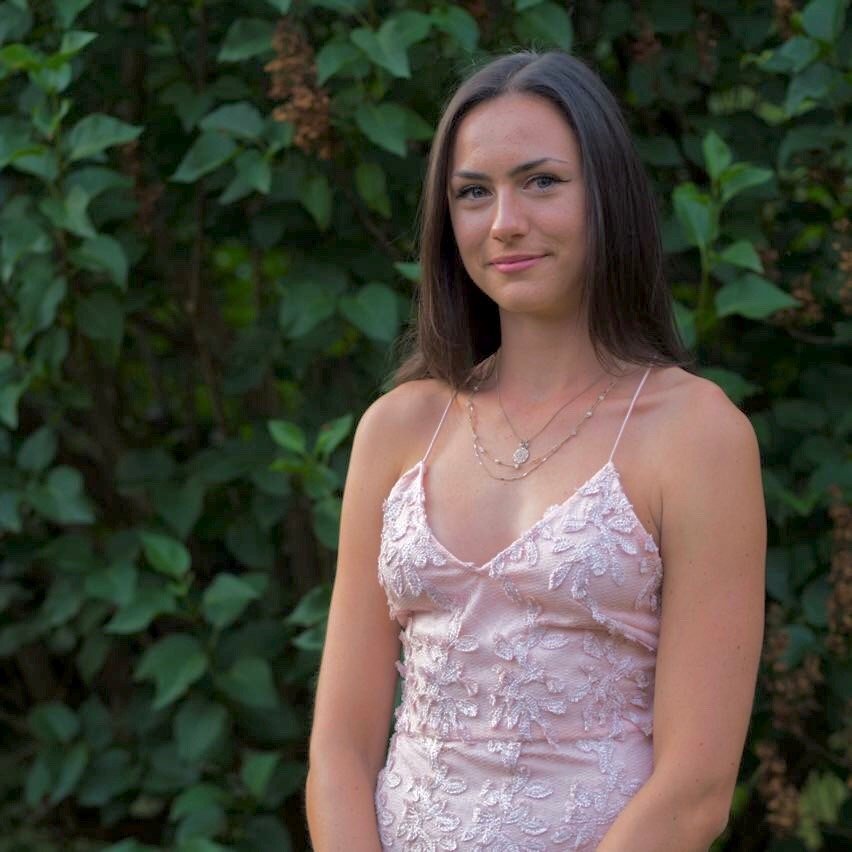 Working with brands at LOOKFANTASTIC for over two years I have developed my knowledge of all things beauty from key skincare concerns to niche makeup tricks and haircare hacks. I have a major passion for finding effective solutions that are easily accessible to everyone so that we can all achieve our best, glowing complexion.