An absolute essential for times of emergency, knowing how to blow dry your hair straight rather than relying on your straighteners is a life skill that every woman should have up her sleeve. We've all been in that situation where you open up your bag to discover that you've forgotten your trusty flat irons. We have got the professional tutorial from hair styling experts and our brand of the month this December, ghd, on how to achieve perfectly sleek and smoothed strands using your hair dryer.
Not only a skill for times of need, blow drying your hair rather than straightening can create more body, giving you a fuller and more voluminous finish. It is also less damaging on your hair, exposing it to less extreme temperatures, which long-term helps to keep your locks healthier, stronger and glossier.
How to blow dry hair straight with ghd
https://www.youtube.com/watch?v=Dnn0bISlMZs&feature=youtu.be
Step 1: Prep (0:05)
Prep the hair for heat styling by spritzing wet, clean hair with the ghd Heat Protect Spray. The formula contains ghd's Heat Protection System which shields hair from damage caused by extreme temperatures, an essential step before blow-drying.
Step 2: Dry (0:12)
Using the ghd Helios, freely dry your hair until it's about 80% dry. This eliminates excess moisture, allowing you to complete the drying process with a more precise action that will style your hair into your desired smooth, straight finish.
Available in 4 stunning colours, the ghd Helios Professional Hairdryer is an innovative styling tool that offers ultimate control for the fastest and most effective blow dry process; 'the Queen of the blow-dry'. The Hairdryer is fitted with a brushless motor that delivers 75mph airflow without turbulence. The fitted, contoured nozzle and variable power and temperature controls allow you to customise the airflow to achieve a frizz free, sleek finish with unbeatable shine.
Step 3: Root Lift (0:20)
Apply the ghd Root Lift Spray to the roots of your hair, spraying it onto the head from around 15cm away from your head. The Root Lift Spray  not only contains the same Heat Protection Spray as the ghd Heat Protect Spray, but also helps to add body and life to limp locks, adding volume at the root.
Step 4: Smooth and Finish (0:25)
Prep the ends of your hair for a sleeker finish using the ghd Smooth and Finish Serum. Work the product into the ends of your hair using your fingers to add instant shine to your locks and tame any flyaways or frizz. The multi-benefit Serum also helps to disguise the appearance of split ends for an overall silky finish.
Step 5: Section (0:40)
Section off the top half of your hair from ear to ear and clip out of the way whilst you work on the under layers of your hair.
Step 6: Technique (0:57)
Place the ghd Ceramic Brush horizontally into your hair, twisting it at the root to increase tension and volume. Then using your Helios Professional Hairdryer, direct the airflow away from the roots and over the brush to dry your hair. Wrap the ends of your hair around the brush away from your face to finish off the ends smoothly. Continue this technique until all of your hair is dry and styled.
Step 7: Style (1:10)
For extra style, wrap the front two sections of your hair around the brush, away from the face. Unwind and twist the hair as you pull the brush out in the direction of the curl. Repeat this on the other side of the face, remembering to wrap the hair in the direction away from the face. This will leave you with two loose curls each side.
Step 8: Finish (1:42)
Perfect your stunning straight look with the ghd Straight and Smooth Spray. Spray the Mist all over your hair for added control and a salon-quality finish. The spray works to add shine and take any final frizz to leave your hair looking glossy and radiant.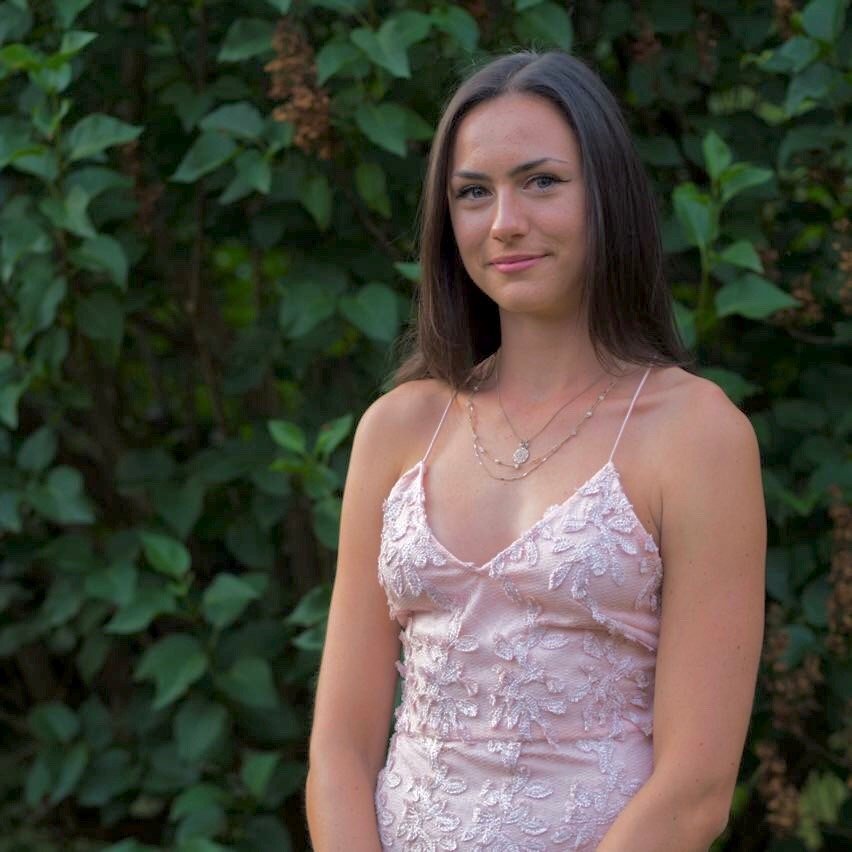 Working with brands at LOOKFANTASTIC for over two years I have developed my knowledge of all things beauty from key skincare concerns to niche makeup tricks and haircare hacks. I have a major passion for finding effective solutions that are easily accessible to everyone so that we can all achieve our best, glowing complexion.