Perfume wearing is easy, right? But wearing perfume well requires a few extra touches for that perfect, well rounded and completely intoxicating scent. Fear not - we've done the hard work for you! Below is our Frgrance 101 and we've listed some of our top tips for how to envelop yourself in gorgeous scents from top-to-toe in the most expert way.
1. Don't rub
It's tricky, we know. Whether spritzing up for a night out with the girls or sampling your favourite scent (for the millionth time) we all give a cheeky little rub to our inner wrists to really get the nose tingling. But did you know that by rubbing the skin, you are causing a heat build-up that leads to the release of an enzyme through your pores which ultimately changes the scent
This means that by rubbing your wrists together, you could actually be altering your favourite perfume. Thankfully, the cure is simple. Simply spritz and go. No need to rub, massage or waft your wrists about, simply spritz and leave the scent to settle on your skin. This will make for a longer lasting scent with an altogether more powerful aroma.
Top Tip: Office party? Late night dinner date? Try spraying a few drops of your favourite scent towards the back of your neck. This way, when greeting someone, they'll receive an instant (and delightful) hit of your perfume.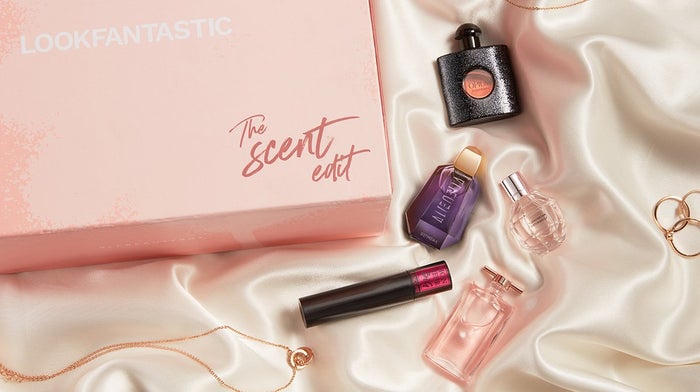 2. Store in a cool, dark place
Many of our favourite scents contain natural ingredients and additives, such as flowers, botanical extracts, woods and spices. Just like a good wine, these should be treated with the upmost care and stored in a cool, dry, dark place. Leaving a perfume bottle (especially one that has already been used once) in a bathroom with steam or in direct sunlight can actually alter or contaminate the scent.
Top Tip: Try to go for the smaller vessels of your favourite perfume. Leaving vials of perfume half empty means that oxygen can seep into the bottle and dilute the scent. By keeping the golden liquid in a smaller glass decanter, less oxygen is able to reach the perfume and therefore it shouldn't oxidise and will last longer.
3. Hair holds the secret
Your hair is one of the best parts of the body for holding scent. Try spraying a few drops of your go-to perfume on your hairbrush and run through your locks for a light, delicate scent that follows you around for the whole day.
Top Tip: Try to avoid spritzing directly onto your clothes or jewellery. Overtime, the liquid can begin to stain clothing or discolour jewellery.
4. Moisturise (AGAIN?!)
Ok, ok, we know we say this a lot. But moisturising really does have more benefits than we can possibly list. And that doesn't stop with perfume wearing.
Well moisturised skin holds scent for longer than dry skin. Try using an unscented cream or a lotion with the same scent as your perfume. You could also apply some Vaseline to the pulse points before dousing yourself in your favourite scent, this will also hold the smell for longer.
5. Synthetic is not a sin
We all know that the more natural ingredients a perfume has, the higher the price. But synthetic shouldn't be frowned upon! Some expert perfumiers suggest that natural scents such as peony, freesia, and lily of the valley, cannot be obtained by natural extraction simply because they don't release any aroma whatsoever, therefore the only option is to recreate these using synthetic materials.
The positives? The scents often last longer and are not as at risk from oxidation as their natural counterparts.
So there you have it. 5 Top tips on how to wear scent well. The LOOKFANTASTIC Scent Edit is the perfect companion for this useful how-to guide, packed full of the most gorgeous scents from brands such as YSL and Viktor & Rolf, now is the perfect time to try out your scent wearing and get heads (and noses) turning.
As the Beauty Editor for LOOKFANTASTIC Beauty Box I'm always hunting for a good beauty story, I like to remain ahead of the trends. But aside from this, I'm a keen reader and writer in my spare time. You'll find me with my head in a good book most of the time- Beauty & Fashion related or otherwise! You'll often find me obsessing over the latest tropical-scented body oil or lathering on the coconut moisturiser. As you may have already guessed, I have a natural affinity for all things tropical. Beauty and grooming for me is escapism, a little slice of heaven away from the day-to-day.