Choosing a fragrance is like choosing a significant other. You want your signature smell to be the perfect match for you, and to become your lifetime beauty partner, but finding your scent soulmate isn't always easy. Whilst one fragrance might work amazingly for your mum or your friend, the same scent might seem completely different on your skin. Learning what does and what doesn't work for you is essential for finding the ultimate eau de parfum. We asked the experts at Elie Saab and Aspects Beauty (owners of Versace, Salvatore Ferragamo and many others) to give us the lowdown on fragrance notes and how to choose the right ones for you. If you're still searching for your perfect scent, then look no further.  
What is a fragrance note? 
"Fragrance notes are essentially the different scent layers that make up the final fragrance." Within fragrances, different notes such as florals, herbs, spices and woods are combined to create the overall scent that we love.  
What are the different types of fragrance notes? 
"There are three distinct categories of fragrance notes – top, heart and base. The combination of all three create a beautiful fragrance." 
Top Notes 
"The top notes of a fragrance are sometimes known as opening notes or head notes because they are the fragrance notes recognised on immediate application. Top notes are the lightest of all the notes. As a result of their lightness, top notes are also the first to fade - but that doesn't disregard their importance." 
"Top notes represent the first impression. They may not be the longest-lasting element of a fragrance but they're the first thing you'll smell when trying a new fragrance. Top notes represent the initial scents that lure you in, causing you to make your first impression of the fragrance."  
Expect fresher, lighter scents such as citrus, herbs and fruits. 
Heart Notes 
"As their name suggests, heart notes lie at the heart of the fragrance. Otherwise known as middle notes, this scent layer is the foundation of any fragrance and is known to make up approximately 40-80% of the final fragrance."   
"The heart notes start to make an appearance just before the top notes fade away and will strongly influence the base notes to come." 
Expect floral fragrances such as rose, jasmine or ylang ylang.  
Base Notes  
"Finally, the base notes will start to shine through once the top notes have completely evaporated. Alone, base notes make up 10-25% of the final fragrance. However, the base notes also blend with the heart notes to deepen the complexity of the fragrance."  
"Where the top notes make the initial impression, the base notes are associated with the dry-down period of the fragrance and so, base notes will create the final, lasting impression."  
Expect scents such as sandalwood, musk, vanilla, oak moss, patchouli and oud.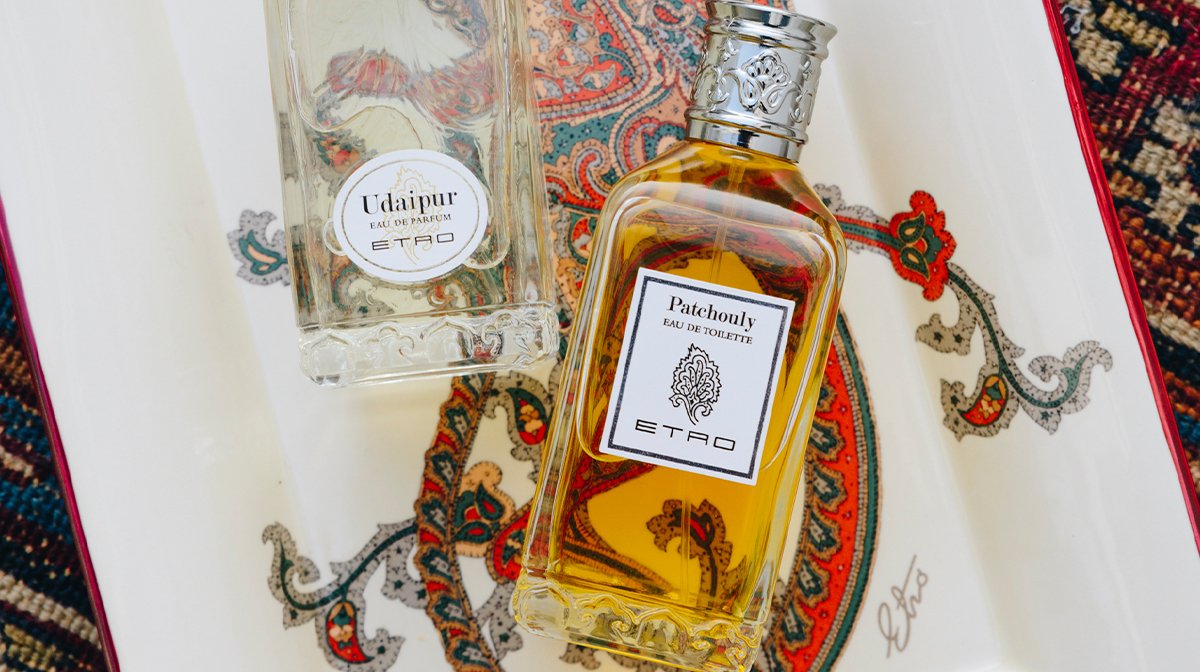 How long does each note last? 
"Top notes tend to disappear relatively soon after spraying, whilst heart notes last for a few hours depending on the concentration of fragrance you choose. Base notes last the longest and can sometimes still be detected the next day!" 
How do I choose the right fragrance notes for me?  
Choosing the right notes is crucial to finding your signature scent. Whether you like sweet scents to floral fragrances, here's what notes you should be looking for to suit your preferences.
Florals 
"If you like floral notes look for the flower names that you know such as rose, jasmine, violet, geranium but also slightly less familiar names such as neroli, heliotrope, tiaré." 
For fresh floral lovers, the Tocca Belle Eau de Parfum provides a burst of aroma. Enriched with notes of White Freesia and magnolia, this scent opens with a citrus touch before mellowing out into clean, light florals. Also available in a travel spray for a refreshing touch on the go. 
Winner of the Fragrance Foundation (FiFi) Award for Best New Fragrance across the UK, USA and France, Elie Saab's Le Parfum is the ideal fresh, feminine scent. Boasting notes of Orange Blossom, Jasmine and Honey Rose, apply this fragrant mix to the warmest pulse point to release the delicate yet powerful scent. 
Woody 
"For lovers of woody fragrances look for notes of cedarwood, sandalwood, agarwood (also known as Oud) and cashmeran." 
For a calm, woody scent, Versace's Pour Femme Dylan Turquoise is the ideal choice. Featuring notes of Clearwood, Vibrant woods and Musk, this bright scent aims to transport you to tropical lagoons with every spritz. Housed in an elegant, frosted glass bottle, this scent is a great gift for yourself or others.  
Discover a rich, smoky fragrance with Jo Malone's Oud and Bergamot Cologne. Notes of Cedarwood and Oud blend together to create this sultry, sensual scent. Spritz generously onto your wrists, neck and pulse points, and allow the heat of your skin to diffuse this alluring scent throughout the day. 
Aromatic 
"For a more aromatic fragrance, try notes such as bergamot, lavender, rosemary, basil."  
Explore the vibrant scent of Tom Ford's Neroli Portofino Eau de Parfum. An aromatic blend with a citrussy zing, this fragrance features notes of Bergamot, Lavender and Rosemary. Designed to bring the sensory delights of the Italian Riviera to you, spray once to twice on skin without rubbing in to ensure the scent does not alter. 
Discover the opulent, aromatic blend of the Bottega Veneta Illusione Eau de Parfum. The composition features notes of Bergamot and Blackcurrent, layered over Fig Leaves, to produce a feminine floral fragrance, underscored by woody notes. Mist onto pulse points and allow to dry without rubbing in for the full fragrant effect. 
Oriental 
"Notes of incense, myrrh, cardamom, ambergris and patchouli and will denote a more oriental fragrance"  
Discover the juicy, enticing blend of Bon Parfumeur's 102 Cardamom Mimosa Eau de Parfum. Produced with notes of Bergamot, Cardamom, as well as Coriander, this versatile scent blends delicate florals with creamy musks. Spray onto pulse points to release the sensual aroma. 
Embrace the alluring spice of the Dolce & Gabbana Velvet Oriental Musk Eau de Parfum. Featuring top notes of Cumin, Saffron and Cardamom, it's the ideal fragrance for those who love woody, creamy scents. Spray three to six inches away from pulse points to release the sensual blend. 
Sweet 
"Lovers of all things sweet should look for tonka bean, caramel, cacao and vanilla" 
Ideal for anyone who loves the sweeter side of life, the Moschino Toy2 Bubblegum Eau de Toilette features notes of candied citrus and bubblegum accord housed in a playful pink bear bottle. Spray onto pulse points to release the delectable sweetness.  
Featuring notes of sweet Italian orange, toffee caramel and pear nectar, this sweet feminine fragrance exudes glamour. Jimmy Choo's Eau de Parfum is contained in a jewel-like bottle created to resemble the Venetian Murano Chandeliers in their boutiques, this fragrance is the ideal partner for the luxury loving woman.   
 Discover our full selection of fragrances at LOOKFANTASTIC.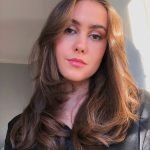 As someone with an affinity for all things beauty, discovering fantastic new products is my not-so-secret obsession. Over the years I've tried and tested a mountains worth of creams, serums and cleansers, finding some of my favourite 'holy-grail' products along the way. However, I'm always on the lookout for more ways to nourish my hair, perfect my dewy base, or enhance my skincare routine. Working as a beauty blogger for over 3 years, I've been lucky enough to collaborate personally with lots of amazing beauty brands including Christian Dior, The Body Shop and Dermalogica. I've used the Dermalogica special cleansing gel religiously since I first got it and their products are some of my ultimate skincare faves. When it comes to cosmetics, NARS Sheer Glow foundation is definitely my go-to - I live for a light, glowy base!