Fragrance is unique to every individual and often finding the perfect scent to match your personality can be a challenge. However, Etro Fragrances provide a unique blend of floral, oriental, sweet and musky scents so you can find your new staple. With each collection suiting a certain personality, it's now easier than ever to choose an aroma that's the best fit for you. Which one will you choose?
For the one who's unstoppable
White is seen as the colour of simplicity, purity and the sun, so if you're determined and unstoppable with a tender caring side then this collection is your perfect match. 
Redefining male fragrance, the Etro Manrose Eau de Parfum acts as a symbol of universal love and contemporary masculinity. The smouldering scent features spiced top notes complemented by a citrus burst of Bergamot before delving into a sweet heart of Turkish Rose and lying on an intense musky base of Woods, Patchouli and Leather. With contrasting elements, this fragrance is the perfect powerful arroma to add to your collection.  
Top Notes: Calabrian Bergamot, Sichuan Pepper, Cardamom.Heart Notes: Turkish Rose, Geranium, Incense.Base Notes: Patchouli, Vetiver, Musk, Leather, Precious Wood. 
Inspired by picturesque Indian sands, the Etro Udaipur Eau de Parfum features a floral melody complemented by oriental notes. Top notes of Jasmine and Lotus Flower leave a tropical touch before falling into a heart of spice with Pink Pepper and lying on a powdery base of Musk and Cashmeran. If you're looking for a delicate everyday scent this is your perfect staple. 
Top Notes: Indian Jasmine, Gardenia, Lotus Flower.Heart Notes: Bergamot, Pink Pepper, Magnolia.Base Notes: Patchouli, Cashmeran, Musk. 
For the one who will always be by your side
Yellow is seen as the colour of freshness and invigoration so this collection is perfect if you're helpful, assertive and will always be by your loved one's side. 
If you're a lover of floral fragrances then the Etro Jacquard Eau de Parfum is for you. Evoking passion, the exotic scent opens with spiced citrus notes of Bergamot and Black Pepper before falling into a floral heart of Elemil Oil and Jasmin. Adding a touch of warmness, the scent lies on a creamy base of Sandalwood making it the perfect touch for summer nights.  
Top Notes: Bergamot, Angelica, Black Pepper.Heart Notes: Elemil Oil, Jasmine.Base Note: Sandalwood. 
Crisp and fresh, the Etro Via Verri Eau de Toilette makes a great fragrance for an early riser. Capturing the peacefulness of hidden Italian courtyards, the scent opens with energising notes of Bergamot and Jasmine before tumbling into a rich floral heart of Iris and Rose. To leave a long lasting impression, the aroma lies on an earthly base of Cypress and Musk. The perfect touch of masculine and feminine, this unisex staple is a must have for any fragrance lover. 
Top Notes: Bergamot, Jasmine, White Pepper.Heart Notes; Iris, Rose.Base Notes: Cypress, Musk. 
For the one who's mysterious
Purple is seen as the colour of passion and intelligence, so if you're known to be mysterious and enchanting then this collection is for you.  
If you're a fan of sensual fragrances, Etro Paisley Eau de Parfum is guaranteed to get heads turning. Made with compelling top notes of Cardamon and Blackcurrant the fruity aroma delves into a spicy floral heart of Jasmine and Pink Pepper before lying on a smooth base of Patchouli and Vanilla.  
Top Notes: Cardamom, Blackcurrant, Bergamot.Heart Notes: Ylang-Ylang, Jasmine, Pink Pepper.Base Notes: Amber, Patchouli, Vanilla. 
If you prefer light, crisp scents that linger on your skin the Etro Musk Eau de Toilette will become your new go-to. Opening with juicy notes of Bergamot and Grapefruit, the fragrance has a subtle citrus heart of Lime and Lily before falling onto an earthy base of Musk and Sandalwood. Long-lasting, this fragrance makes the ideal everyday scent for any occasion.
Top Notes: Bergamot, Grapefruit, Verbena.Heart Notes: White Rose, Guaiacum, Lime, Lily of the Valley.Base Notes: Musk, Sandalwood. 
Shop all Etro Fragrances at LOOKFANTASTIC.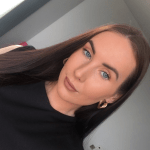 As a beauty fanatic I'm always on the lookout to try and experiment with new products! I've been writing about everything beauty for over 3 years and specialise in skincare so have plenty of tips and tricks to help put blemishes at bay and get your complexion glowing. Whilst being a content writer at LOOKFANTASTIC I've had the opportunity to collaborate with incredible brands including Tom Ford, Dolce & Gabbana and La Mer, taking my understanding of the industry to the next level. In the past I've been a freelance makeup artist and have collaborated with brands including NYX and Revolution Beauty on a personal level, sharing my makeup creations for the world to see. My ride or die brands have to be PIXI, Laura Mercier and Bobbi Brown and I can't live without my trusty MAC Velvet Teddy!