Personally, when it comes to brand events, I like to embrace the 'the weirder and wackier the better' motto. If it doesn't excite, intrigue or confuse me, then I'm not interested. Fortunately, nobody does weird and wacky quite like K-beauty brand Dr Jart+.  
When I was invited to go zorbing with Dr Jart+ to celebrate their Ceramidin collection, I was instantly fascinated. Topped off with the prospect of bubble tea and bubble waffles, it became an offer too good to refuse. So, I embarked on the four-hour trip down south with a spring in my step, ready to learn everything there is to know about ceramides.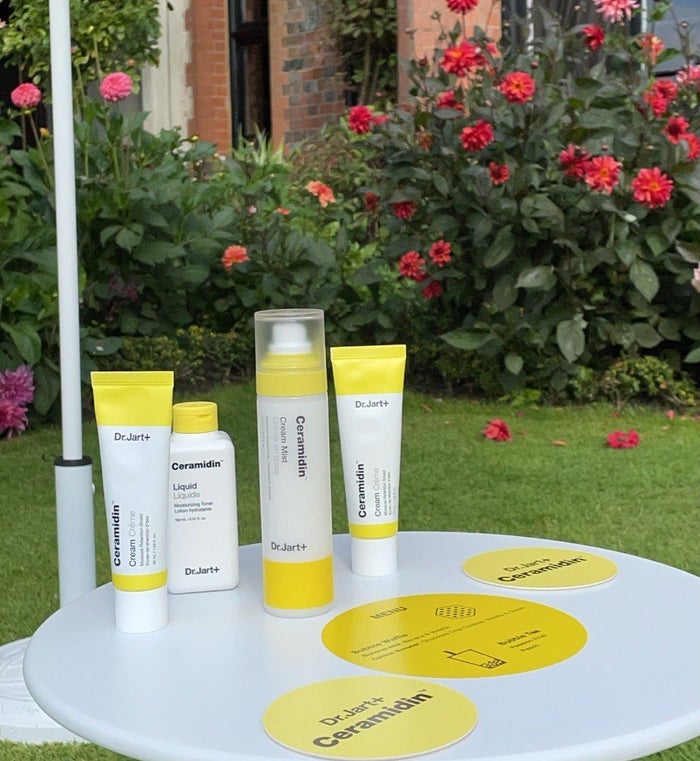 In what felt like true Kim K style (minus the screaming paparazzi), I was collected at the train station by my driver to make the journey to the event. Hosted in the elegant grounds of a quintessentially British manor house, it was hard to believe this event was just a car journey away from the bustling city of London. Upon arrival there was one rule and one rule only: no yellow jumpsuit, no entry. Yellow isn't usually my colour, but I decided to make an exception.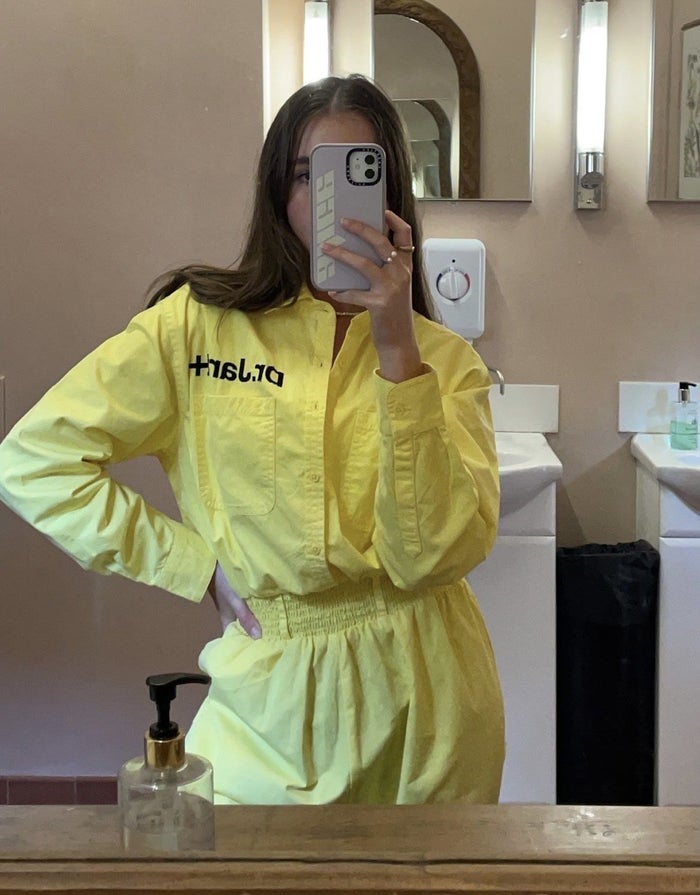 Donned in our one-pieces, we were greeted with our choice of bubble tea and waffle cone (although I postponed the latter so as to avoid any zorbing-induced stomach issues). We spent time familiarising ourselves with the range, testing out samples, and learning more about the science behind the skincare. Then, it was the moment I had been waiting for...the zorbing race. 
Whilst zorbing might seem like a bizarre choice, as always with Dr Jart+, there was method to the madness. With the zorb meant to represent the ceramide molecule that hydrates skin and protects it from moisture loss, we became (quite literally) a 'skinsider' for this event. Like a frenzied child on sports day, I unleashed the competitive spirit within and stormed past the finish line in first place, celebrating (humbly of course) with a well-deserved waffle.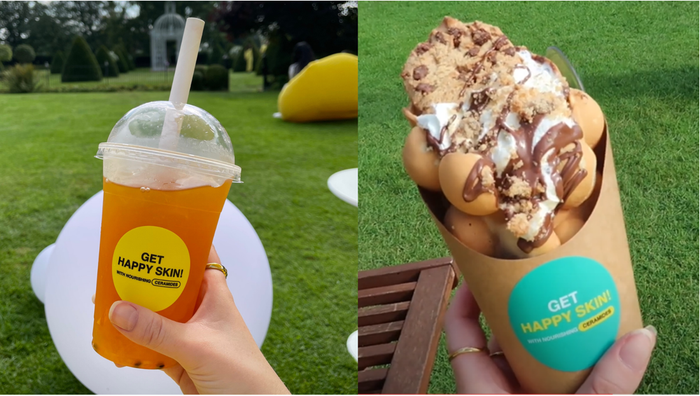 What are ceramides? 
So, what's the big deal with ceramides? In a nutshell, these essential little molecules are naturally formed in the skin. They help to maintain hydration, keeping skin soft and protected. However, with the effects of ageing, environmental aggressors and stressors, these tiny spheres can become compromised, leading to water loss and a damaged skin barrier.
How does the Ceramidin range work?  
Dr Jart+'s Ceramidin range is specially formulated to reverse the damage caused to the skin barrier through daily life. Working to deeply moisturise and replenish, the collection restores the skin barrier, leaving your complexion plumper, softer and at less risk of dehydration.  
The hero products 
'This is a dual-layered mist, so you shake to activate it' explains Yasmine Syed, Jart Master at Dr Jart+, 'you simply spray the skin for an instant burst of hydration'. This mist combines a serum and an oil, acting as a plumping liquid cushion to reinforce the skin barrier and prevent water loss. 
Formulated to effectively increase the skin's own ceramide production, this cream-to-serum formula absorbs quickly into skin to leave it hydrated, comfortable and brightened.  
'This is a butter-like texture which is really hydrating and great to use both day and night' explains Yasmine, 'this is going to restore the skin's moisture barrier and fortify the skin at the same time'. With added Hyaluronic acid, this complex is ideal for thirsty complexions! 
With all my newfound knowledge about this collection, I was eager to test it out and see how it made my skin feel. Whilst it is early days, I can safely say that from the first use, my skin was left feeling insanely soft.   
I find the Ceramidin range ideal for a morning pick-me-up, particularly as I love the refreshing cream mist. In comparison to other toners I have tried, I adore the creamier, thicker texture of this formula, and I experienced no irritation whatsoever after use (which is sometimes an issue for me). The hydrating cream is a stunning formula that plumps up the skin nicely. My only qualm is that it doesn't contain that all important SPF protection, so I am most likely going to continue to use this as a nourishing night-time formula to wake up with a moisture boost!  
Discover Dr Jart+'s full Ceramidin range over on LOOKFANTASTIC.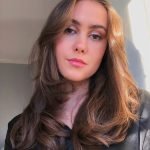 As someone with an affinity for all things beauty, discovering fantastic new products is my not-so-secret obsession. Over the years I've tried and tested a mountains worth of creams, serums and cleansers, finding some of my favourite 'holy-grail' products along the way. However, I'm always on the lookout for more ways to nourish my hair, perfect my dewy base, or enhance my skincare routine. Working as a beauty blogger for over 3 years, I've been lucky enough to collaborate personally with lots of amazing beauty brands including Christian Dior, The Body Shop and Dermalogica. I've used the Dermalogica special cleansing gel religiously since I first got it and their products are some of my ultimate skincare faves. When it comes to cosmetics, NARS Sheer Glow foundation is definitely my go-to - I live for a light, glowy base!