For all the beauty fanatics out there, finishing a favourite product doesn't need to signify the end of its life cycle. From cute storage jars to custom beauty tools, there are endless creative ways to repurpose beauty products once they have fulfilled their purpose. If you're sitting on a bag of empties that you can't bring yourself to throw away, look no further! Here are our top five ways to upcycle your beauty stash.
Empty candle storage jars
It's always a melancholy moment when your favourite candle flickers its last flame. Not only has the scent been filling the room with delicious aromas for as long as you can remember, but the candle has become your number one table accessory. If you can't bring yourself to part ways with your pretty candle container, we don't blame you. So why not try transforming it into a storage jar instead?
From makeup brushes to cotton pads, old candle jars make the ideal storage for those little bits on your vanity station. Simply scrape away any leftover wax and clean the inside of the container thoroughly and your chic candle has a new lease of life!
Our prettiest candles
Mascara wand baby hair styler
Whether you're opting for a sleek ponytail, or simply want to tame flyaways, an old mascara brush is a brilliant tool for styling your baby hairs. The miniature bristles are designed to work wonders on smaller hairs like your lashes, so they can capture each and every strand for a smooth, seamless finish.
Once your mascara has dried out, simply wash the wand in warm soapy water to remove residue and dry. Combine with some hair gel for super sleek results!
Best mascara wands
Liquid liner nail art
If there's one thing that 2020 taught us, it's that doing your own beauty treatments at home is not only much more affordable than going to a salon, but allows you to get creative and learn a new skill. With the average manicure growing out every two to three weeks, regular nail appointments are an expensive habit, and doing your own gel designs can be a great way to have some fun and cut costs.
For those wanting to advance their skills, precision is of the upmost importance, and this requires a detail brush. Enter your old liquid liner...
Specifically designed for precision, old liner brushes make the perfect tool for nail art - whether you're practising your French tip, or want to create something more intricate. Just wash your brush with warm soapy water and it's ready to go!
Best precision liners
DIY reed diffuser
Coming to the end of your signature scent is a moment that we all dread. We savour the last spritz as we cringe at the thought of disposing of the beautiful bottle, already missing its presence on the beauty shelf. For those wanting to keep their collection of pretty perfumes, why not try making a DIY reed diffuser for your home?
One for the craftier types, all you need for this is some fresh reed diffusers, a carrier oil (such as safflower or almond oil) and your favourite essential oils.
After removing the lid and thoroughly washing the bottle, blend 60ml of your carrier oil, with around 30 drops of essential oil, and pour into your former fragrance. Pop in the reeds and let the aroma take over!
Pretty perfumes
Palette jewellery cases
Hitting pan on a palette doesn't have to signal the end. Palettes of any size can make great storage options for smaller items that you want to keep hold of such as jewellery! Smaller quads are the perfect option for a travel jewellery case, whereas large, deeper palettes will look great as a makeshift jewellery box. Feeling extra creative? Why not give your palette a lick of paint to match your bedroom decor!
Our top palette picks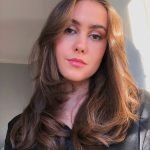 As someone with an affinity for all things beauty, discovering fantastic new products is my not-so-secret obsession. Over the years I've tried and tested a mountains worth of creams, serums and cleansers, finding some of my favourite 'holy-grail' products along the way. However, I'm always on the lookout for more ways to nourish my hair, perfect my dewy base, or enhance my skincare routine. Working as a beauty blogger for over 3 years, I've been lucky enough to collaborate personally with lots of amazing beauty brands including Christian Dior, The Body Shop and Dermalogica. I've used the Dermalogica special cleansing gel religiously since I first got it and their products are some of my ultimate skincare faves. When it comes to cosmetics, NARS Sheer Glow foundation is definitely my go-to - I live for a light, glowy base!