With restrictions lifted and bridal season now in full swing, many will be starting to plan their big day. From flowers to bridesmaid dresses and everything inbetween, don't let your makeup look become an extra added stress! We caught up with several pro makeup artists from your favourite brands who shared their top beauty tips for your wedding day.
Sophie Griffiths Pro-Artist at Estée Lauder
How should a bride choose their makeup style?
I personally find researching a lot of different looks will get you to this point! However, it's always good to stay true to yourself and what you like. If you don't usually wear a lot of makeup, then going for a smokey eye and full coverage makeup just won't feel like you on your special day. I also recommend speaking to a makeup artist even if you're planning on doing it yourself to get some advice on what look will be best for you.
What's the secret to wedding makeup lasting all day?
I always recommend using primers underneath a great long wearing foundation. A primer not only helps your foundation look better on your skin but also helps the foundation last longer. Make sure you choose a great foundation that you know is going to last, I love using Double Wear Stay-In-Place Foundation or Double Wear Nude Water Fresh Makeup for brides. Both are 24-hour wear, oil-free, sweat-proof and humid proof so you have no worry of it sliding off!
How should brides prep their skin before makeup?
Skin prep is key before any makeup but most importantly before a wedding. I'd recommend getting a good routine in place a few months before so you can work out what products work well for the skin to get your skin to the absolute best it can be. I'd recommend adding a hydrating serum into your routine like the Advanced Night Repair Synchronized Multi Recovery Complex! This helps your skin repair itself more effectively whilst also hydrating and allowing the it to hold onto more moisture, it is one I suggest using prior to the wedding and also on the day. I'd also recommend making sure the moisturiser you are using is suitable for your skin. With an array of creams whether they're oil-free, a gel texture, balmy and nourishing there is one that is going to really help your skin look its absolute best on your big day. I love our Revitalizing Supreme+ range for brides to really give an added boost of radiance.
What beauty products should brides avoid using?
It's important to make sure you're wearing the correct shades! If your shades are a little too light this will show on the day, your foundation should blend seamlessly with the rest of your skin and your concealer should also be a similar shade to your own skin and foundation. I know how much we all want to brighten the under eyes but by going too light with concealer can actually make the eyes look a little grey! I'd also try avoiding using an actual SPF just on the day, an actual SPF can give some flashback which we don't want in our pictures.
How would you treat any blemishes or last-minute breakouts?
This can happen, after all weddings are stressful at the best of times! If you're getting a few breakouts before the big day try not to use anything new in your skin routine. I always suggest stripping your routine back to just a serum and moisturiser to help your skin breathe and hydrate. I usually find if you hydrate the skin when having blemishes this allows the skin to repair faster. If you do have a last minute breakout don't panic, A good coverage concealer using a micro concealing technique will help! Micro concealing requires you to just apply the concealer with a small brush on the blemish itself and pat using a finger, this way your targeting the concealer to that specific area.
What advice would you give for brides doing their own makeup?
Have a good few practices! Don't wing it on the day in the hope you'll do it as you imagine. By practising you start to perfect a look and also find out what you do and don't like. There is also no shame in asking for advice from a professional makeup artist. You can actually book a virtual 1-1 with a Pro Artist on Esteelauder.co.uk if you want to go through the perfect makeup for you on your day!
What's the best way to touch up during the day?
Using setting spray to refresh the skin through the day is always something I recommend doing, especially for a summer wedding! Our Set + Refresh Perfecting Makeup Mist helps to boost, energise and re-hydrate the skin with electrolytes to boost glow and reset the look of makeup. I also recommend having a powder compact with you in case you need to lightly powder your nose area throughout the day.
Warren Dowdall, Senior Pro Artist and Zara Findlay, Pro Artist at Bobbi Brown
How do you achieve the ultimate bridal glow?
Use a skin first approach and create a naturally luminous complexion that's lit-from-within through great skincare and treatments in the lead up to the wedding and use makeup to enhance what's already there. Pull focus to what you love about your features and you'll feel your most confident and beautiful. - Warren.
Most importantly making sure that you have the perfect skincare for yourself. Your glow will always start from skincare. If you have a normal/ dry complexion, try using an illuminating balm/cream before foundation to get the 'lit from within glow'. If you have a normal to oily skin you can use a highlighting powder on top of your foundation just on all the high points of the face. - Zara.
What are the most popular makeup products for brides?
Vitamin Enriched Face Base, Skin Long-Wear Weightless Foundation, Skin Foundation Stick, Sheer Finish Pressed Powder, Long-Wear Cream Shadow Stick, Moonstone Luxe Eyeshadow, Smokey Eye Mascara. – Warren.
Primer, corrector, concealer, foundation, bronzer, blusher & waterproof mascara. - Zara
Do you have any other top tips you've learnt along the way?
For photography, you'll need a little more makeup and colour than you would typically wear for a day to day look. This is because the camera can soften your makeup to a point that you become washed out if there's not enough on. – Warren
Keep your look classic and avoid going for a look that's too 'of the moment' as this will really date your makeup in the future. Trends come and go whereas a timeless look will still look beautiful in ten, twenty or even thirty years when you look back at your wedding album. – Warren
Blush is non-negotiable! It adds a healthy flush of colour which looks fresh, clean and modern. – Warren
Don't ever be pressured to look 'different' on your wedding day. Do what makes you feel beautiful and confident (even if it is the makeup you wear every day). Your wedding photos will be with you forever, so make sure you are happy. – Zoe
Jessica Kohn, Makeup Artist Laura Mercier
What's the secret to wedding makeup lasting all day?
My three tips for makeup longevity are:
1 Primer – Using a primer under your makeup is essential. It will create a barrier between your skin and the makeup, plus it will make it last so much longer and apply smoother. We have 6 different primers to suit every skin type!
2) Set – Our Translucent Loose Setting powder is my holy grail. I set the entire face as well as a dusting over the eyes to lock in colour, make it budge proof and keep shine at bay.
3) Don't be afraid to touch up throughout the day. Ask your bridesmaids to carry your lipstick/gloss, a powder puff and some concealer in their bag and use as and when – other than that, try not to focus too much on perfection and enjoy every second.
How should brides prep their skin before makeup?
It goes without saying that getting your skin in great shape before the big day is key to great wedding makeup. However, on the day using rich creams and oils under your makeup can create extra shine, reduce the staying power and alter the texture of the products used. Strip back the skincare for the day itself: use a hydrating eye serum and lightweight face lotion to avoid any disruption of the makeup; sealed in with a Primer (our Perfecting Primer is my favourite for Brides!).
Which beauty products are most photo-friendly?
Although most wedding photography is shot in good natural light these days, I still advise clients to avoid products with a high SPF in them to avoid any flashback. I also advise clients to avoid extremely full coverage, matte foundation as it can look cakey and un-natural due to its one dimensional finish and the need for a PERFECT colour match. A more natural finishing product like Flawless Lumiere is always my go to as it allows for good coverage but with a more skin like finish.
Want to stock up on your beauty essentials ahead of your big day? Shop all makeup at LOOKFANTASTIC.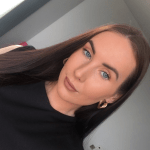 As a beauty fanatic I'm always on the lookout to try and experiment with new products! I've been writing about everything beauty for over 3 years and specialise in skincare so have plenty of tips and tricks to help put blemishes at bay and get your complexion glowing. Whilst being a content writer at LOOKFANTASTIC I've had the opportunity to collaborate with incredible brands including Tom Ford, Dolce & Gabbana and La Mer, taking my understanding of the industry to the next level. In the past I've been a freelance makeup artist and have collaborated with brands including NYX and Revolution Beauty on a personal level, sharing my makeup creations for the world to see. My ride or die brands have to be PIXI, Laura Mercier and Bobbi Brown and I can't live without my trusty MAC Velvet Teddy!