With the cost of living increasing, many of us are looking for ways that we can save our pennies in daily life. But when it comes to our beauty routines, we don't want to compromise on the things that we love, and why should we? Our salon trips and beauty touch ups are what make us feel fantastic, and we deserve to have that all year round. So how can we maintain our look and save some money at the same time? The answer is to simply bring the salon home.
For those out there with coloured locks that require lots of maintenance, there is a way to keep them looking refreshed and vibrant without heading to the salon. Nervous about colouring your own locks? We've got all the tips and tricks you need to transform your strands from the comfort of your own home.
Touching Up
If you're worried about your roots and looking for a quick touch up, L'Oreal Paris have made it incredibly easy for you. Just like you'd conceal problematic areas on your skin, their new Magic Retouch Instant Root Concealer Spray and Magic Retouch Precision Instant Grey Concealer Brush allow you to instantly cover up roots. For covering roots all over, the spray lasts for up to 30 days to keep your hair colour looking even from root to end. Whereas the brush can be used conveniently on smaller, more specific areas or to cover deeper into the root. Both the spray and the brush wash out with your regular shampoo when the time comes for a more permanent solution.
How to dye your hair at home
Especially if you've never done it before, dying your own hair can be daunting. It's not a task that can be done quickly or rushed, but it can be done. Whether you're trying this out alone or have enlisted the help of a friend, we recommend you do this in the bathroom or kitchen with surfaces that can be easily cleaned. Before you start, make sure you have your essentials all laid out and ready to go (you don't want to be running round the house with you hair dripping with dye and trying to pick up a towel with your elbows when your hands are covered).
What you will need:
Gloves - keep your hands clean and stain free with some latex gloves.
A clear lip balm - before starting, apply this to the skin surrounding the hair line and neck to stop staining.
A Flannel or Face Cloth - you will need to have this to hand to quickly wipe away any splashes that do get on your skin. Choose one that you don't mind getting stained and stay sustainable; don't give in to temptation of using makeup wipes!
Bowl - you will need this to mix your dye into so that it's easily accessible.
Colour brush - a brush will give a much more even coverage than your fingers so make sure you have a good one.
Shower cap - you will need this to wear over your hair whilst you let the dye soak in to prevent any dripping on the floor or running onto your skin or clothing.
Before you start:
Before you start, you of course need to pick a colour. No matter how confident you are, leave the drastic shade changes for your hair dresser to handle. These often require bleaching and multiple treatments, and for a good quality colour, you will need expert care, so stick to one or two shades difference to what you currently are.
Secondly, and most importantly, do your patch test! This is extremely important if you haven't used a hair dye before as your skin won't be familiar with the ingredients in them and may react badly. Test a small amount of the dye on the skin behind your ear and leave for 48 hours before washing off to check that the dye you have chosen is safe to be used all over your scalp.
Another important test you will need to do before starting is your strand test. You may be thinking that this is a waste of time and you're 100% sure you want the same vibrant, glossy blonde as Holly Willoughby on the box, but everyone's hair reacts differently so try it out on a small strand and leave for 24 hours - you'll thank us later!
All dyes contain some level of chemicals so it's important to make sure that your hair is in a healthy condition before exposing it to them. Try and go at least a couple of days without washing it before you dye to give your natural oils a chance to build up. These will not only add moisture, but also help protect the scalp. Alternatively, if you can't go without a wash, use a hydrating hair mask to strengthen and moisturise the hair the night before you intent to colour it.
Step 1: Prep yourself
As mentioned before, hair dye will stain! Make sure you are wearing old clothes, gloves and have applied your lip balm around the hair line and neck to protect your skin. Gather your tools as listed above and make sure they are all in reach and you have access to running water in case of emergency.
Step 2: Brush and section
Brush your hair so that it is smooth and easy to split into strands when needed. As you may have seen your hair dresser do in the salon, split your hair into four sections at your parting and then in front and behind your ears.
Step 3: Apply your dye
Starting at your roots start applying your your dye using your colour brush, stroking each strand of hair to make sure all of the hair is covered. Since the tips take up the colour easier, apply a little more to the roots and spread this downwards. Once you have applied your dye, comb it through to make sure that there is an even amount all around the head so that your colour will be even and glossy when you are finished. More importantly, read what's on your box! Each hair brand knows what works for their specific product, do when in doubt, do what it says on the tin!
Step 4: Check it
Before you commit to letting the colour all soak in, check it!  Use a mirror to make sure that you have covered every strand including at the back of your hair - the last thing you want is one un-coloured patch and having to start the whole process again!
Step 5: Cap it
Don't be tempted to reach for a bobble whilst letting your dye soak, this can cause uneven colour where the hair is squeezed together. If you want to contain your hair whilst you get on with making the dinner or putting your feet up, try and loosely close it in a shower cap, but if you can, it's best to leave it down. Read the instructions on your chosen hair dye for how long you should let your colour soak for before moving on.
Step 6: Rinse
Once your dye has completely soaked in for the recommended amount of time, rinse it out using water only. Apply conditioner to nourish the hair and then rinse again before drying. It's important to take care of the hair after exposing it to dye, so read on for how to look after dyed hair and make your colour last.
How to make your colour last
Keep it dry
One of the best ways to make your hair colour last, and for over all healthier hair is to wash it less. Not only will adding a day or two more between washes make your beauty routine far more sustainable, but it will preserve your colour too! When washing your hair, it's the water itself, not the shampoo, that can cause dye to be rinsed out each time. To avoid this happening, use a dry shampoo instead between washes to keep you hair vibrant and still clean.
Use a Toning Shampoo
Designed specifically to make coloured hair last, Toning Shampoos are essential for keeping hues vibrant and removing unwanted brassy tones. These specialised shampoos work using colour neutralisation, meaning there is a different toner for different hair colours; purple for blondes and blue for brunettes, as well as lighter toners for grey and white hair. The contrasting colours in the shampoos work to balance our or 'neutralise' the warm brassy tones in coloured hair and keep colour looking even and natural.
Hydrate
Dyed hair is more prone to breakage and can become dry and brittle without proper treatment. Keep the hair healthy and hydrated with nourishing shampoos, conditioners and hair masks that are designed specifically for weakened or coloured hair. Not only will this protect your colour but it will leave your hair looking brighter and shinier than ever.
Keep it cool
Being prone to dryness and breakage, coloured hair can be extremely sensitive to heat, which can cause further damage. After colouring, try not to apply heat to your hair for at least a couple of days after, opting for a good old fashioned towel dry instead. If you do need to apply heat and can't live without your straighteners, apply a heat protection spray first to ensure that the hair is protected and doesn't burn.
Shop the full hair care range on lookfantastic here.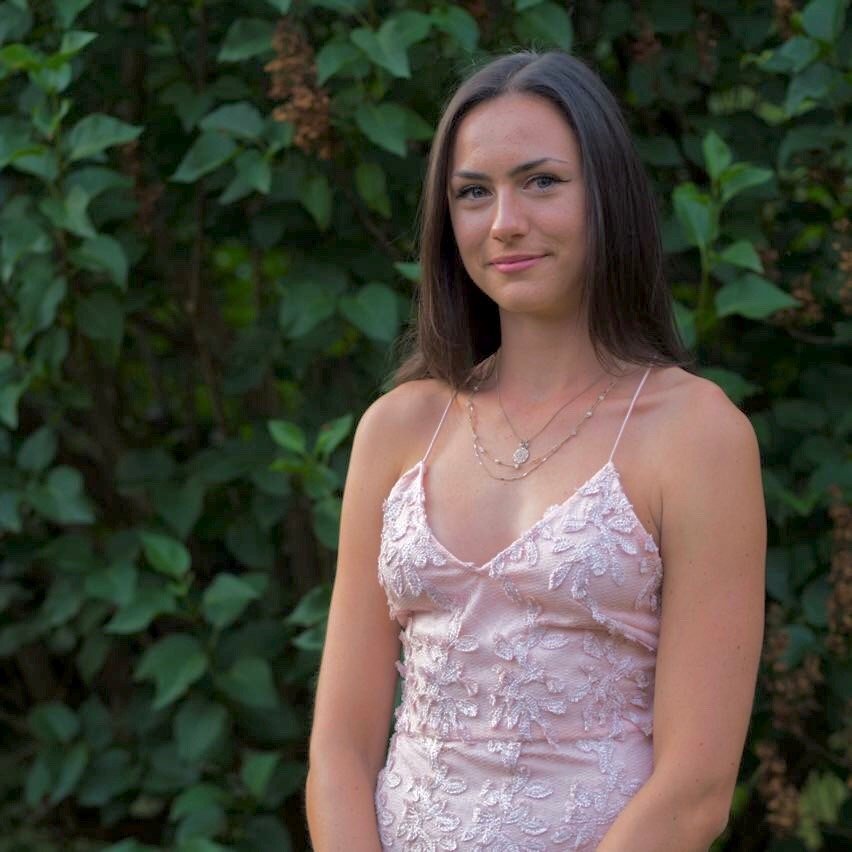 Working with brands at LOOKFANTASTIC for over two years I have developed my knowledge of all things beauty from key skincare concerns to niche makeup tricks and haircare hacks. I have a major passion for finding effective solutions that are easily accessible to everyone so that we can all achieve our best, glowing complexion.