Post last updated: 17/02/2023
If you have dark under-eye circles, you may be wondering how to make them look less prominent. Under-eye circles can be caused by a number of factors including your age, a lack of sleep, health issues, vitamin deficiencies and hyper-pigmentation.
Finding the perfect concealer to use on the delicate skin underneath and around your eyes is essential if you want to create the illusion of a perfect night's sleep and transform your eyes to appear brighter and more wide awake.
What is the Best Concealer Consistency to Choose?
To effectively disguise dark circles, you need your under-eye concealer to be lightweight in its consistency. When a concealer is too heavy and thick, this can accentuate the uneven texture of the skin under your eyes and can even draw attention to any fine lines and wrinkles.
Should You Choose a Lighter or Darker Shade Concealer?
Although your want your concealer to match your skin tone on other areas of the face, you should choose a concealer that is one or two shades lighter than your usual colour as this will help cover and brighten under the eye.
Which are the Best Under Eye Concealers for Covering Dark Circles
To help you find the perfect smoothing and brightening under-eye concealer that will boost your confidence, we have curated a list of the best concealers that help to cover dark circles.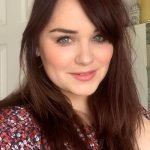 I've been writing about hair and beauty for over 10 years. I am a collector of vintage perfume and my go-to look always includes a bold pink lip! For more, visit https://www.goodgollymisshollie.co.uk