Post last Updated: 23/02/2023
Concealer is for many people a desert-island makeup essential. Helping to brighten your skin, mask imperfections and add coverage without the need for a heavy base.  Concealer is also a versatile product that can be used on its own, or with other products. 
Using concealer can however take a little practice to achieve a flawless application. Here, we're sharing our expert tips on how to apply concealer perfectly every time. 
How to Apply Concealer on Different Imperfections
Concealer is best for targeting specific areas of your face that you'd like to look more refined and polished. If you are opting to wear foundation, apply your concealer after your primer and foundation. If you're wearing it on its own, apply after your SPF. 
Applying Concealer on Spots and Scarring 
There are a few tricks to making acne scars and blemishes disappear with concealer. These are our top tips for making any marks totally invisible. 
Prep your skin first. Spots can often end up quite dry, which concealer can cling to. Create a smooth base by cleansing and moisturising your skin around 10 minutes before application. A makeup primer can also help. 
Before or after foundation? Whilst there is no right or wrong, applying concealer to blemishes, scars or pigmentation after your foundation helps to create the appearance of a smoother complexion - you can use a lighter coverage foundation across the whole face for a more radiant and natural finish and then only go in with concealer where you need it; this is one of Lisa Eldridge's tricks for flawless but natural-looking skin. 
Neutralise redness. If you have a very red or sore blemish, try a green concealer to counteract the red tones before applying your usual concealer on top. Pencils like the Nudestix Matte + Blemish Pencil are best for precise application; make sure you apply the green only on the spot, not around it. 
Use a brush for precision. Fingers work well for large areas like redness on the cheeks, but for instances where you want to cover just a small blemish, try a small concealer or eyeliner brush for point concealing. If you are using your fingers, make sure you wash your hands before application and use a gentle dabbing motion. 
It is all in the technique. Stippling concealer onto a blemish rather than going in longer strokes gives more intense coverage just where you need it. Blend the edges by just patting the concealer; a damp complexion sponge can be ideal for this. 
Don't forget to set. To keep your concealer from budging, make sure to set it with a powder. You can go for full-on baking or just a light dusting. Press the powder gently over the concealer so that you don't move it around. 
Applying Concealer on Dark Circles 
Dark circles usually need a totally different approach to blemishes, but the right method can help you look fresh in a flash. 
Choose the right colour. You are trying to conceal sallow or blue tones instead of red or dark marks, so peachy, warm shades work best. 
Make sure you can blend. More fluid formulas are best as you don't want the concealer to look too heavy under the eyes. Layering up lighter formulas gives a softer, more natural finish. 
Go for a V. Rather than applying in a line under the eyes, try a v shape that goes down onto the cheeks. This helps to blend well into the skin and brightens up the whole face. 
Tap and pat. To blend everything, don't rub. Instead, try tapping the concealer into the skin. It will softly blend out the edges without streaks or creases. 
Set it well. For the ultimate long-lasting finish, set with a powder. Our favourite way is to dip a damp complexion sponge into loose powder, tap off the excess and then dab over your concealer. Let it set for a few minutes before lightly brushing off any excess with a fluffy brush.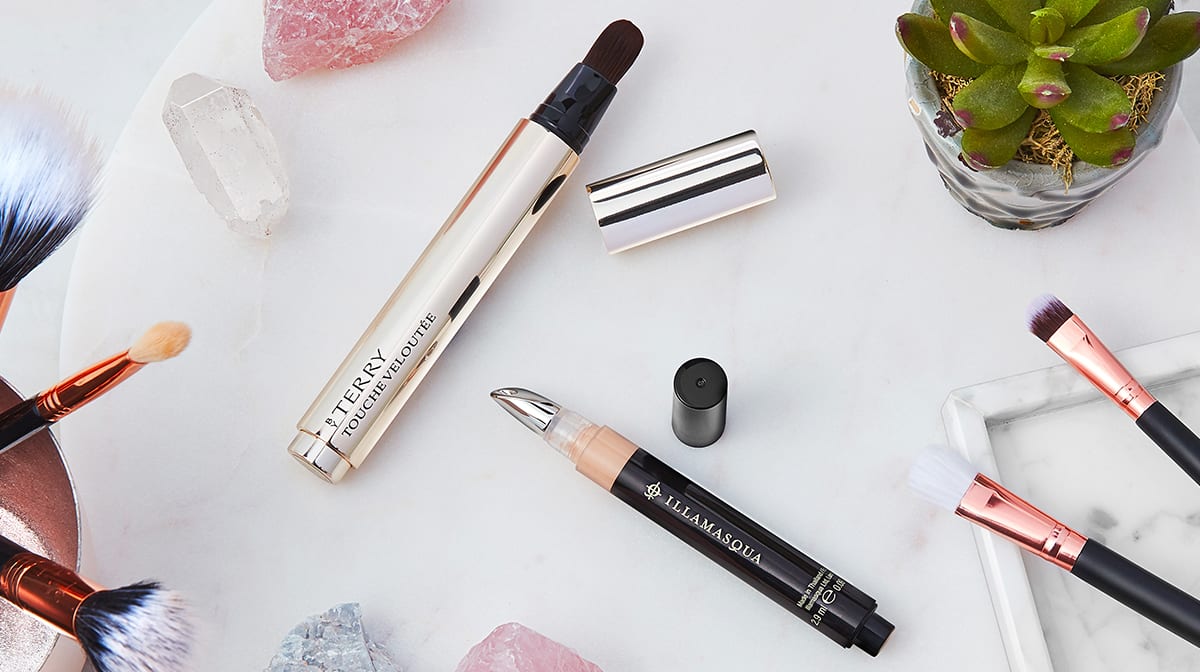 Discover
Which are the Best Concealers for Dark Circles
Say goodbye to tired, lack-lustre eyes with our edit of the best under eye concealers to disguise dark circles. Hydate the skin and cover pigmentation with our top picks from brands such as MAC, By Terry and Illamasqua.
The Other Ways to Use Concealer 
Did you know that concealer can be used for so much more than just covering up breakouts or the signs of a busy week? We have a few sneaky tricks that we love it for. 
Tidying up lipstick. If you love a bold lip, applying concealer around the lips before you apply your colour can help give a really crisp edge. You can also tidy up the edges after you apply; coat a cotton bud in concealer and go along the lip line. 
Highlighting. A rich, creamy concealer can be used for highlighting and contouring- apply a shade lighter than your skin across the cheeks under the eyes, the bridge of the nose, forehead and chin before blending in well with a complexion sponge. 
Fixing eyeliner. A swipe of concealer under your winged liner can help those wings look ultra-precise. Use a fine brush or a cotton bud to apply and softly blend. 
Follow the expert tips above and you're well on your way to being a concealer pro!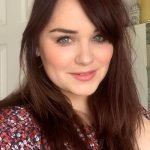 I've been writing about hair and beauty for over 10 years. I am a collector of vintage perfume and my go-to look always includes a bold pink lip! For more, visit https://www.goodgollymisshollie.co.uk