Post last updated: 16/02/2023
It can be difficult to find the perfect concealer for dry skin as many concealer formulas that have great coverage can feel tight on the skin. This tends to accentuate fine lines and rough texture which are more common for those with dry skin.
Used on blemishes to disguise breakouts, to correct pigmentation or under your eyes to minimise dark circles, concealers work to cover any imperfections to leave your skin looking its very best
Is Liquid or Cream Concealer Better for Dry Skin
Both! Liquid and cream concealers are ideal for drier skin types as their formulas contain hydrating ingredients - so they won't accentuate dry patches or flaky areas. Opt for a matte formula with a lightweight texture that will blend seamlessly into the skin and leave a radiant finish.
How to Apply Concealer Over Dry Patches
The first step should be to start with a cleansed, well moisturised base and go from there. The additional layer of a good makeup primer won't go amiss either - especially on the parts of your face that are prone to dryness.
Blend concealer using a damp makeup sponge to make application easier and prevent streaks that could happen with a makeup brush. Alternatively, use your ring finger for thicker, creamier concealers. The light touch and warmth from your body will help to blend for a more even finish.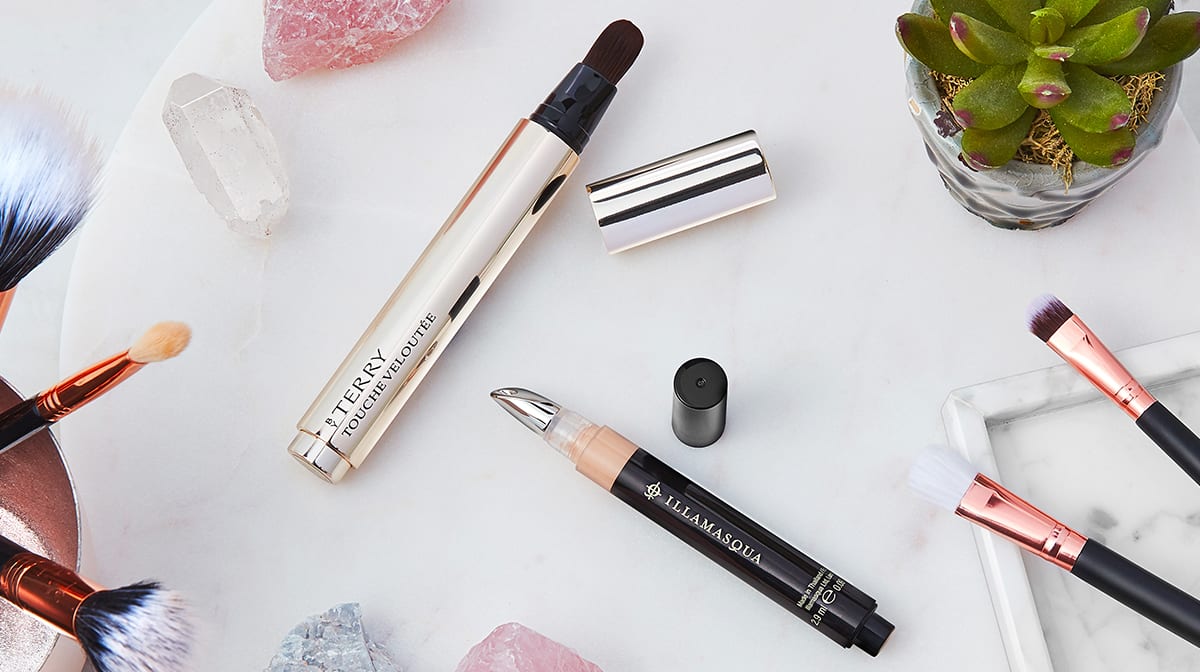 Discover
Which are the Best Concealers for Dark Circles
Say goodbye to tired, lack-lustre eyes with our edit of the best under eye concealers to disguise dark circles. Hydate the skin and cover pigmentation with our top picks from brands such as MAC, By Terry and Illamasqua.
Our Picks of the Best Concealers for Dry Skin
We have curated together an edit of the best concealers for dry skin which will leave your complexion flawless and radiant, while still locking in moisture.
Which Concealers are Best for Dry Skin
We've selected our favourites from brands including NARS, bareMinerals and Urban Decay so you're sure to find your new must-have concealer.
At LOOKFANTASTIC you'll be sure to find a wide selection of concealers ideal for all skin tones and types. Discover full coverage concealers from leading brands like Maybelline, NARS and MAC or opt for a more lightweight coverage concealers, ideal for daily touch-ups.
Shop the full selection of concealers on LOOKFANTASTIC today!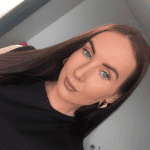 As a beauty fanatic I'm always on the lookout to try and experiment with new products! I've been writing about everything beauty for over 3 years and specialise in skincare so have plenty of tips and tricks to help put blemishes at bay and get your complexion glowing. Whilst being a content writer at LOOKFANTASTIC I've had the opportunity to collaborate with incredible brands including Tom Ford, Dolce & Gabbana and La Mer, taking my understanding of the industry to the next level. In the past I've been a freelance makeup artist and have collaborated with brands including NYX and Revolution Beauty on a personal level, sharing my makeup creations for the world to see. My ride or die brands have to be PIXI, Laura Mercier and Bobbi Brown and I can't live without my trusty MAC Velvet Teddy!