When it comes to discussing our bedroom antics, what was once a taboo subject is now a trending one. With searches for sexual wellnessup by 123% in the last year alone, as found in our recent report, more people than ever are making their sexual wellness a priority. But with the sex-positive movement being pioneered by Gen-Zs on social media, what does this mean for the older generation?
Your fifties can be a time for sexual re-awakening, with years of experience under the covers making you more in tune than ever before to what hits the spot for you. However, for some, reaching the big five-o, and the inevitable body changes that come with it, can be a source of stress. 'Reaching a half-century and doing it gracefully can be a challenge for some and others slip right into with ease' explains Cameron Long-Tel, Sex Educator from LELO. 'Although in 2022 they say fifty is the new thirty, there will still be stigma around things like vaginal dryness, menopause and incontinence. These conversations must open up to this age group so we can be empowered by our stories.'
In the era of sexual liberation and exploration, being sexually confident shouldn't have an expiry date, and there are lots of ways to keep your fire burning. From how to spice things up in the bedroom, to why sex toys are more important than ever before, read on for our deep dive into sexual wellness in your fifties.
Is the libido more likely to decline with age?
Desire fluctuates naturally at different points in your life, and there are many things that can affect your sensuality and confidence in the bedroom. 'Losing your mojo can be really hard' explains Cameron 'but the key is to keep the vitality going. Whether it be a hot yoga session, a flirty text conversation or buying a new lip color that's out of your comfort zone.'
the key is to keep the vitality going
The number one tip for getting back in touch with your body? 'Don't forget to masturbate' says Cameron.
For pleasure-seekers
When does a lack of libido become a problem?
'I think there are ebbs and flows for any gender and at any age' explains Cameron, 'but should you feel that there is a real health problem with your sexual life that is leading to mental health issues, please consult with your GP.'
What tips would you give to married couples trying to reignite their spark?
'The constant mental multi-tasking within a marriage can sometimes leave you uninspired and sometimes lead to an identity crisis' explains Cameron. 'Planning in time to be intimate with your partner can be a fun option and lead to anticipation.
It's really important to re-connect with one another and remember your first few months of sex
It's also really important to re-connect with one another and remember your first few months of sex. Go back to this place in your relationship and try out some spontaneous sex to spice things up'.
Should the older generation be using sex toys?
Over the last couple of years, we have had more time to ourselves than ever before. Self-care regimes took pride of place in our daily schedules, and sexual wellness came into focus. From 2019 to 2021, the United Kingdom saw an incredible 6685% increase in orders of sex toys, becoming the number one self-pleasure capital ahead of countries such as Australia and France.
According to Cameron, this phenomenon doesn't stop at the younger generation. 'By the age of fifty, most people have introduced sex toys into their life and are fairly familiar with what makes a perfect orgasm for them' she explains, 'however if not, it's never too late to try! LELO's Sila is a perfect match for you.'
Which devices are best for over fifties that are new to sex toys?
Vibrators take the top spot for the most sought after sexual wellness products, with a huge 3,533,000 searches each month, and with award-winning technology and luxury design, LELO has lots to offer for those who are new to the sex-toy scene, at any age.
Cam's top toys for beginners
What are the benefits of having an active sexual life at an older age?
Maintaining a healthy sex life in older age is a great way to keep you feeling youthful. 'A truly satisfying sex life requires education, communication, commitment and confidence' explains Cameron, 'as we reach our fifties we must not view sex as a chore but as something that keeps us feeling alive!'
Shop all sexual wellness on LOOKFANTASTIC.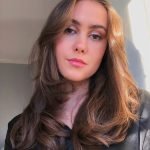 As someone with an affinity for all things beauty, discovering fantastic new products is my not-so-secret obsession. Over the years I've tried and tested a mountains worth of creams, serums and cleansers, finding some of my favourite 'holy-grail' products along the way. However, I'm always on the lookout for more ways to nourish my hair, perfect my dewy base, or enhance my skincare routine. Working as a beauty blogger for over 3 years, I've been lucky enough to collaborate personally with lots of amazing beauty brands including Christian Dior, The Body Shop and Dermalogica. I've used the Dermalogica special cleansing gel religiously since I first got it and their products are some of my ultimate skincare faves. When it comes to cosmetics, NARS Sheer Glow foundation is definitely my go-to - I live for a light, glowy base!