Known for their strong pigments and flawless formulas, we are proud to welcome Revolution PRO to LOOKFANTASTIC this month. Making high quality makeup available to everyone, the brand offers hard-working cosmetics for those who are high on standards and low on time. Created with convenience in mind, their CC Perfecting Foundations are laced with skincare benefits and SPF 30, their Eye-shadows create intense payoff in just one swipe and their primers fake the glow of a great night's sleep. Each product is created with luxury in mind, affordable and always cruelty free.
Who are Revolution PRO Beauty?
Launched in 2013, Revolution PRO set out on their goal to develop quality makeup which is accessible to everyone. Setting out to champion diversity and challenge the norms, the brand celebrates imperfections, difference and encourages self-expression to support beauty in its many shapes and forms, and does so in a way that is affordable and accessible to everyone. Since launching 7 years ago with only 6 products, the brand has become a global beauty phenomenon loved by customers and MUAs worldwide. The brand is ever evolving on customer feedback to provide the best in beauty for everyone, with all of their products now cruelty free and 76% of the brand vegan-friendly.
"Five years ago Revolution was created out of a vision for a better beauty company, a 'new normal'. A business that values its consumers and creates incredible products directly from their feedback. We have now grown to become a global brand that still stands for the same values – inclusivity, diversity, disrupting outdated beauty perceptions. We believe everyone should have access to quality make up if they want to, and that every definition of beauty deserves to be celebrated."
Adam Minto, Founder.
A full beauty routine with Revolution PRO Beauty
Hydrating Primer Serum
Refine and plump your complexion with this Hydrating Primer Serum. Infused with collagen and antioxidants, this all-in-one primer and serum will help to smooth your complexion, whilst protecting and prepping the skin for flawless makeup application that will last longer.
Pro CC Perfecting Foundation
Create a flawless base with the Revolution Pro CC Perfecting Foundation. A favourite amongst those with dry to combination skin, this moisturising foundation bridges the gap between makeup and skincare. Offering SPF30 protection, the foundation also shields your skin from UV rays, to keep it looking youthful. Infused with Hyaluronic Acid and Collagen boosting ingredients, the creamy formula works to hydrate and restore the appearance of the skin for a smoother finish. The foundation promises to be long-lasting and is build able for your desired level of coverage that will never feel cakey.
Pro Brightening & Tightening Under Eye Concealer Wand
Brighten the under eye area and any dark spots with this Brightening & Tightening Under Eye Concealer Wand. The easy to use wand instantly camouflages imperfections, discolouration and any evidence of late nights! The brush is designed to perfectly sweep the formula onto the eye contour and be patted in to illuminate and conceal for a flawless, fatigue-free face.
Pro Sculpt & Glow
Add definition to your natural face structure with the Sculpt & Glow Palette. Made up of a stunning, sun kissed bronzer and a dazzling, highly pigmented highlighting powder, the two sit effortlessly on your skin to create a glowing, sculpted look. The build-able formulas allow you to transform any subtle day time shimmer into party ready glam.
Revolution Pro Brow Volume and Sculpt Gel
Perfect your brows with the Brow Volume and Sculpt Gel, available in both Clear and a variety of shades. The wand secures each hair into position, allowing you to achieve flawlessly angled arches, and adds definition to fill in any spaces, leaving your brows looking fluffier and fuller.
New Neutrals Blushed Eyeshadow Palette
New to the range, this array of warm pinks, golds and burgundies, contains both matte, reflective, pearl and glitter pigments to create looks that will leave your heart racing. The 18 different shades allow you to create a truly eye catching look, tailored to your aesthetic. For an even more defined look outline your eyes with the Revolution Pro Precision Artist Eyeliner, or get creative by adding a wing.
New Neutral Satin Matte Lipstick
Available in vibrant reds, rich plums and neutral nudes, this satin matte formula is moisturising on the lips, giving a healthy and plumper pout. The creamy Lipstick is long-lasting and won't bleed, smudge or smear.
Pro Translucent Hydra-Matte Setting Powder
Set your stunning look with the Translucent Hydra-Matte Setting Powder that works to lock in your makeup for an even longer lasting finish. Infused with Hyaluronic Acid, the super fine powder keeps skin hydrated through the day, helping to keep your complexion plump and your makeup glowing. Perfect for blemish or oil prone skin, the powder absorbs excess oil without becoming and helps to mattify the skin.
Shop all Revolution PRO Beauty on LOOKFANTASTIC here.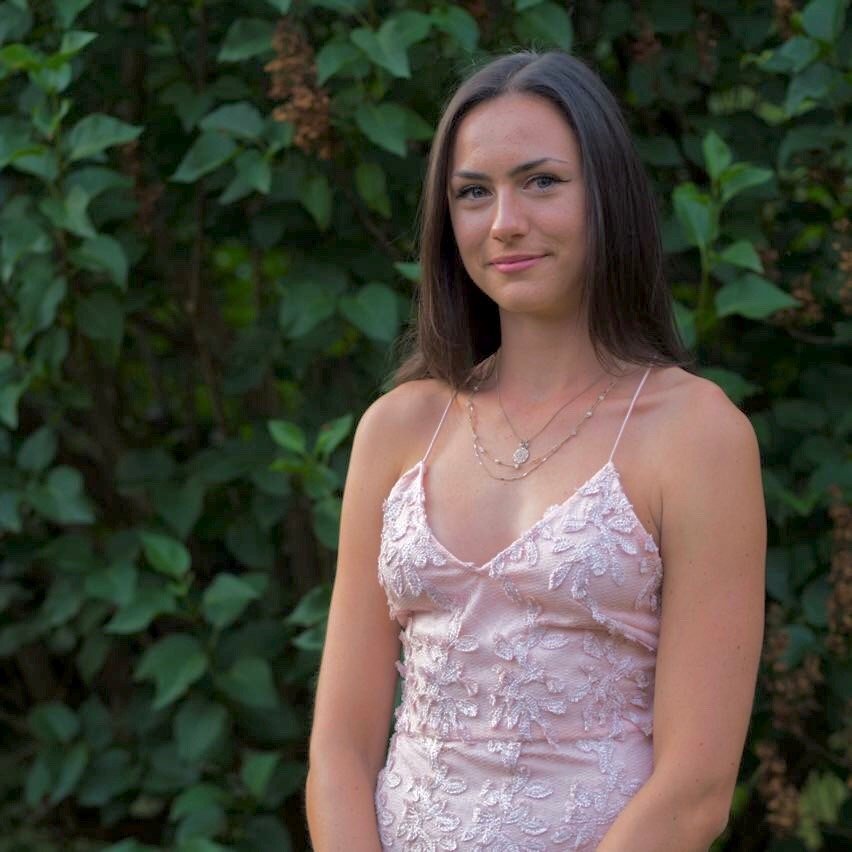 Working with brands at LOOKFANTASTIC for over two years I have developed my knowledge of all things beauty from key skincare concerns to niche makeup tricks and haircare hacks. I have a major passion for finding effective solutions that are easily accessible to everyone so that we can all achieve our best, glowing complexion.