It's the new haircare buzzword you need to know about for 2023 – cupuaça butter is the nourishing, strand-saving ingredient that deserves a spot in your shower routine. Equipped with a multitude of benefits for all hair types, discover everything you need to know about this next-level ingredient, with a little help from the haircare experts...
What is
cupuaçu
butter?
Let's start at the beginning. What exactly is this hydrating haircare hero and where can we find it? Asking for ourselves…
"Grown in the Amazon, cupuaçu is a star ingredient," explains Lisa Pic, brand manager UKI at Klorane. "It's a butter with exceptional nutritional power, extracted from the cupuaça fruit. The fruit of the cupuaça tree contains beans that are dried and then cold-pressed to extract a golden oil that solidifies into a butter with extraordinary nutritional properties."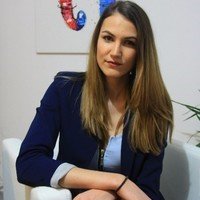 What are the key benefits of cupuaçu butter?
From intense nourishment to instant softness, buckle up for the list of benefits cupuaçu butter can have on the hair:
1) Hydrating
Hydration is always key in haircare, so let's analyse the composition of this nourishing, active ingredient: "Cupuaçu butter also contains oleic and linoleic acids, and arachidic and behenic acids (rich in fatty acids, Omega-6 and Omega-9), that preserve the water found naturally in the epidermis and hair fibre to provide deep-down hydration," Lisa reveals.
2) Moisturising
Cupuaçu butter boasts the ability to keep hair soft, supple and full of moisture. Lisa says, "Thanks to its nutritional benefits, cupuaçu effectively helps to moisturise the hydrolipidic film, increasing elasticity, and promoting moisture retention." Dry, dehydrated manes, take note…
3) Repairing
Hair a little worse for wear? Cupuaçu butter is also said to be equipped with restorative properties that are perfect for stressed-out strands. "Cupuaçu is the perfect active ingredient to nourish and restore hair that is very dry or damaged. Hair that is curly by nature can also benefit – cupuaçu is a great alternative to shea butter for dry or brittle hair, improving hydration, shine, and softness."
What are the best cupuaçu butter products for your hair?
When it comes to this excellent ingredient, you'll be pleased to know it's great for all hair types! Lisa says: "Take your repairing hair routine to the next level by using hair products made with Organic Cupuaçu Butter. We recommend an intense, repairing 3-step regimen that weightlessly tames frizz, restores manageability & strength."
Not sure where to start? We recommend Klorane's Cupuaçu Butter range, dedicated to creating smooth, manageable, tangle-free tresses.
Discover the Cupuaçu Butter routine: