Whether you're still on the search for the ultimate wrinkle reducing formula or you're wanting to prevent the appearance of fine lines, for many of us anti-ageing is something that will crop up in our beauty regimes, sometimes quicker than we think! However, it's not always a bad thing. We caught up with the experts at Grown Alchemist to get some tips on how to embrace pro-ageing and the best way to let the negative connotations slide.
What's your brand philosophy?
Grown Alchemist is built on a profound understanding of the connection between the health inside your body and the story told through your skin. By creating health in the body through repairing and restoring cellular function this works to reveal your biological beauty.
Why was it important to build a skincare line with an anti-ageing focus?
We saw a need to develop a highly effective, anti-ageing skincare brand with integrity, that wouldn't compromise your health. As a beauty company we explore all opportunities to leverage the genetic capabilities of the skin. We are entering a new era in beauty where topical treatments are combined with new innovative therapies, to leverage the powerful biological responses of the body, we call this the "biology of beautiful". More to this, from the increasing amounts of research into the power of nutrition and diet for general health and wellness, we recognised traditional skincare worked counterintuitively with the body's natural function and rhythm. We also recognised that by using plant-based skincare which was free of harmful toxins and carcinogens, we could restore health at a cellular level, and in turn restore the natural healthy function of the skin. The result is a slowdown in the natural ageing process and the restoration of a glowing radiant complexion. We are proud to say that all of our products are 100% natural, certified toxic-free from organisations such as EWG, Think Dirty and Safe Cosmetics Australia.
What makes your products different to other anti-ageing brands in the industry?
We distinguish ourselves from other brands in the market through one key focus: restoring skin function. The skincare industry has conditioned consumers into thinking that the answer to amazing skin is all about a magical ingredient. Naturally, as a beauty brand we do believe in the power of science and active ingredients to visibly transform skin, but without a healthy, capable skin cell nothing really happens, it's just a waste of powerful ingredients! So unlike other brands, natural or otherwise, we spend the majority of our time and energy enhancing the skin's capability through detoxification; a function-restoring process that is just as much about what we add back to the skin as which toxic ingredients we leave out. Once we restore skin function, we then focus on activating it. No other brand focuses on cellular function in this way and it's a point of difference that guarantees real results!
What tips would you give someone wanting to incorporate anti-ageing products into their routine so they can age gracefully?
Keep in mind that our skin needs a host of essential elements to maintain optimal health so we don't usually promote any single ingredient. However, if you were looking for a 'universal' natural ingredient to profile we would suggest our Tri-Hyaluronan Complex found in our Instant Smoothing Serum which offers three times the potency of traditional Hyaluronic Acid for an instantaneous lifting, plumping and smoothing effect on the skin. It's one product we always recommend for those looking for rapid dehydrating teamed with anti-ageing benefits.
Do you have any advice to help people embrace ageing skin?
For us, beauty is all about health, which is often a departure from how our industry has traditionally defined it. In fact, our brand ethos is built on the equation that healthy equals beauty. Rather than trying to run a race to nip and tuck every part that is considered an 'imperfection', we see the idea of beauty as a holistic concept that strives to achieve optimal internal bodily function and that results in a 'beautiful', radiant exterior. This is why we put so much emphasis on the health of the body and the skin, improving the environment of our body inside out and outside in to slow down biological ageing and we call this the biological beauty.
Want to embrace pro-ageing yourself? Shop all Grown Alchemist at LOOKFANTASTIC.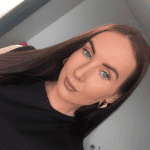 As a beauty fanatic I'm always on the lookout to try and experiment with new products! I've been writing about everything beauty for over 3 years and specialise in skincare so have plenty of tips and tricks to help put blemishes at bay and get your complexion glowing. Whilst being a content writer at LOOKFANTASTIC I've had the opportunity to collaborate with incredible brands including Tom Ford, Dolce & Gabbana and La Mer, taking my understanding of the industry to the next level. In the past I've been a freelance makeup artist and have collaborated with brands including NYX and Revolution Beauty on a personal level, sharing my makeup creations for the world to see. My ride or die brands have to be PIXI, Laura Mercier and Bobbi Brown and I can't live without my trusty MAC Velvet Teddy!