What's the true secret to flawless, professional looking makeup? High quality makeup products! As the saying goes, a worker is only as good as their tools, and though MUAs may be more practised in the art of application, they also have a world of knowledge on which products are going to create the best, seamless results. Read on to discover the 'can't live without' top picks from brand experts and makeup artists as well as how to apply them properly for a stunning, professional finish.
Smashbox Primers
For smooth and even foundation coverage, always start with a primer. Smashbox's range of high-quality primers are each tailored to your skin type to ensure the perfect, well balanced finish that will both support your skin and your makeup.
Smashbox Makeup Artist, Heather's top tip for choosing the perfect primer is to pick your primer based on skin type:
"Normal or balanced skin? Create the perfect base using Original Smooth & Blur Primer. If your Oily, grab an Oil and Shine Control Primer to control break through shine. More Dry? Then add radiance with the Vitamin Glow Primer or a Combination skin will love Primerizer!"
Smashbox Trainer and Professional Makeup Artist, Heather Jackson.
MAC Studio Fix Fluid SPF 15 Foundation
An absolute staple in any professional's makeup bag, the MAC Studio Fix Fluid SPF 15 Foundation creates a lit from within glow and offers up to 24 hours of dewy, poreless coverage.
"Studio Fix Fluid is the optimum in versatility. Applying a few dots to the face for a 'I woke up like this'  look, or really utilising it's buildable formula to create coverage from medium to full as can be. The possibilities are endless, which is why this fan favourite foundation has had such a cult following since its inception. To turn this velvety texture into something with a little more glow, apply M.A.C's Iconic strobe cream underneath for a lit-from-within look, or even mix them together for a custom made tinted moisturiser"
Lewis Clarke, M·A·C Trainer.
Maybelline Lash Sensational Sky High Mascara
New to the range, Maybelline's Lash Sensational Sky High Mascara offers maximum impact and length from every angle. Infused with Bamboo Extract the formula is suitable for sensitive eyes and nourishes your lashes for a healthier and fluttery looking finish. Here's the top tip from Maybelline's Makeup Artist on how to apply the Mascara for the best results:
"For best results, hold the Maybelline Lash Sensational Sky High mascara's flexible brush against lashes. Gently wiggle the brush from side to side as you comb the wand through your lashes from root to tip repeatedly, until desired volume and length is achieved."
Clinique Even Better Makeup SPF15
Oil free and developed with minerals to even out the skin tone, the Clinique Even Better Makeup SPF15 is every makeup artist's go-to for uneven skin. Discover the top tips from Clinique's Education Expert on how to professionally apply the foundation for a natural looking finish.
"Be conservative; always start by applying just a little bit of foundation, then add more until you have the right amount of coverage. The goal is to only apply foundation where you need it, so that your skin still looks like skin. And let's face it: there's nothing worse than ending up with a face caked in foundation. (Hint: If you have to apply foundation all over your face for it to look even, then you're using the wrong shade).
Work from the inside out. Concentrate the foundation in the centre of your face where redness and blemishes tend to be more problematic. Apply just a dab of foundation on each side of your nose, and in the centre of your forehead and chin, then blend outward."
Too Faced Better Than Sex Mascara
"Better Than Sex Mascara was created during a quest to find the HOLY GRAIL of mascaras. It provides extreme volume and a more dramatic look with each coat! The hourglass shaped brush unlocks the formula to volumizes, lifts and coats both top and bottoms of every little lash, with no lash left behind."
"Create wide opened eyes and keep your eyelids clean and clear from mascara by applying mascara on your bottom lashes first. Then PLACE, WRIGGLE & ROLL! All you have to do is place the hourglass brush at the base of the top lash line, wedge the bristles between each lash to deposit a rich amount of product. Wiggle the wand to build fluttery volume around each lash. Then roll the wand up to lift. Finally Tip the ends and press the top of the lashes back to lock curl"
Too Faced Trainer.
Urban Decay All Nighter Setting Spray
A true cult favourite, the Urban Decay All Nighter Setting Spray really does live up to it's name in holding power. However this iconic product can be used in a number of different ways.
"For an extra intense eyeshadow colour, spray your eyeshadow brush before application. This will also stop fallout and make your eyeshadow last longer."
"After applying makeup, make sure you shake the bottle well, hold 8" away and mist face 2–4 times, in an "X" and "T" formation." 
Danielle Roberts, Urban Decay Global MUA.
Bobbi Brown Crushed Shine Jelly Stick
"The Crushed Shine Jelly Sticks instantly improves the lips moisture barrier with its gliding jelly formula to create a smooth addicted texture. You can apply in one swipe for that sheer balmy tint, or another layer for your perfect pick me up pop. A beautiful multi-tasking product to create a dewy blush. Top tip: as well as pressing onto the lips and cheeks, with your fingers, take a bit from your cheeks and pop a little on the nose for a sun-kissed finish."
Bobbi Brown Pro Artist, Hollie Olivia Ellis.
"Crushed Jelly Sticks are perfect staple in your everyday makeup bag as they are a multi-use product designed for both lips and cheeks! In one easy swipe your lips will instantly feel hydrating and look plump as this is a lippie packed with skin-loving ingredients such as Hyaluronic Acid and a blend of Fruit Oils such as Sweet Cherry and Papaya. A Non sticky, high shine finish for healthy looking lips!"
Bobbi Brown Pro Artist, Aimée Morrison.
"Crushed Shine Jelly Sticks will give you the ultimate fresh and dewy lip and cheek. They feel intensely moisturising on the lips with a beautiful burst of colour but never sticky. My favourite tip is to pop it on your lips, kiss your fingers and gently tap on your cheeks for a effortless, dewy pop of blusher. It sits so smoothly on the skin. Wear the Jelly Stick over the top of lipsticks to create a hydrated finish to the lips or with a lip liner to create a fuller lip look."
Bobbi Brown Pro Artist, Zara Findlay.
Shop all Makeup products on LOOKFANTASTIC.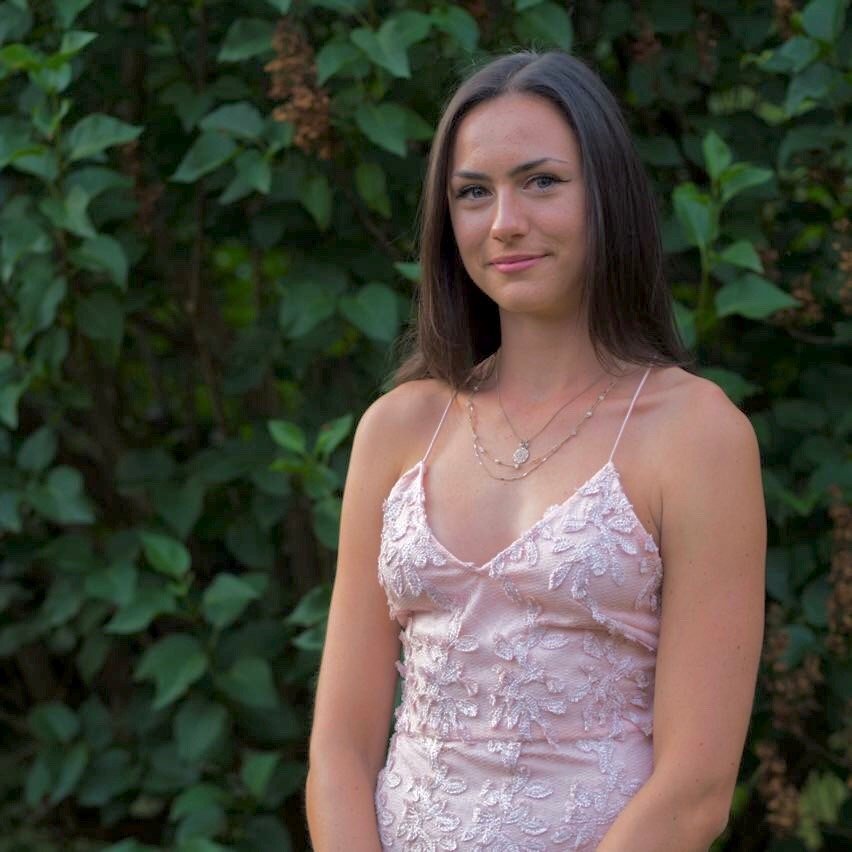 Working with brands at LOOKFANTASTIC for over two years I have developed my knowledge of all things beauty from key skincare concerns to niche makeup tricks and haircare hacks. I have a major passion for finding effective solutions that are easily accessible to everyone so that we can all achieve our best, glowing complexion.