Meet Fresh, a brand bursting with natural ingredients to nurture and transform your complexion. At fresh they believe in healthy skin and to co-founder Lev, that means listening to its cravings. Skin is a living organ with ever-changing needs depending on where you live, the time of year, or even the day. That's why Fresh create products that can be used in any combination and have a mask made for every mood. Want to find your perfect one? Then just keep on reading.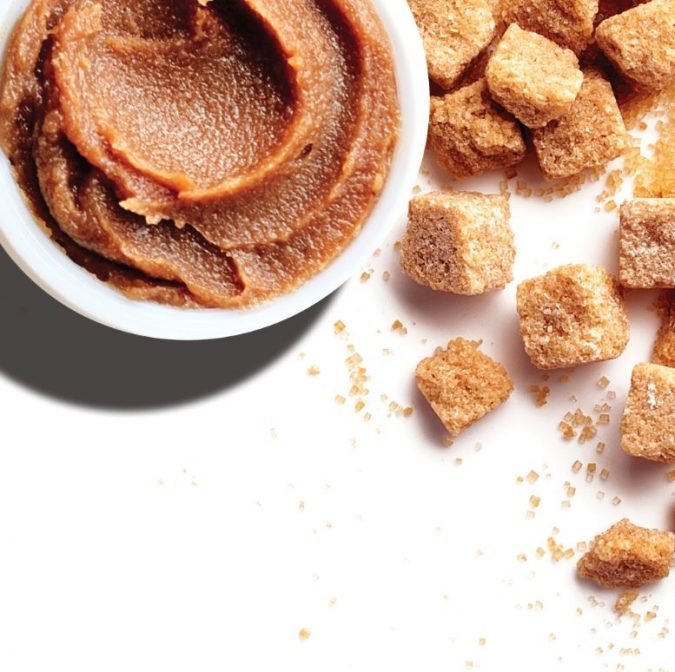 What was the inspiration behind the mask?
Sugar is a natural humectant known to prevent moisture loss and Lev and Alina's grandmothers both used it to treat their scrapes. Wanting to pass this highly effective ritual on to the world, they bottled their shared tradition, pioneering the use of sugar and its humectant properties in the beauty industry.
What ingredients does it contain?
Brown Sugar buffs whilst wild Strawberries packed with Vitamin C help brighten, Plum Seed Oil and Grapeseed Oil are notable for their hydrating and nourishing properties.
When is the best time to use this mask?
Sugar face polish is a very gentle and nourishing mechanical exfoliation and is perfect for those days when your skin feels textured, patchy, or dry.
What other Fresh products does it best fit alongside with?
The Soy Face Cleanser is great to cleanse and prep the skin before masking and the Kombucha Treatment Essence can be used to condition the skin after and protect it from pollution.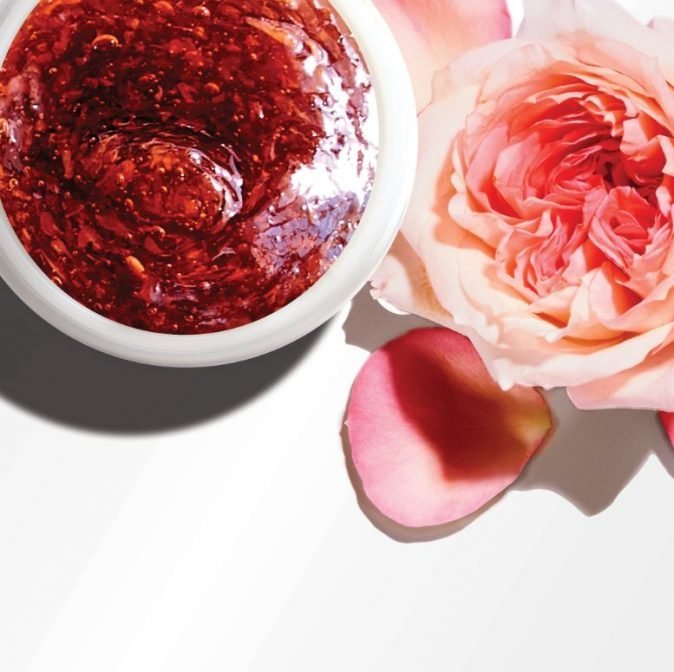 Alice Macfarlane, Beauty Editor
"This mask is my new holy grail! Being someone with a dryer complexion, I'm always on the lookout for products that will hydrate my skin without making it oily, the Fresh Rose Face Mask does exactly that. Not only is the sweet floral scent to die for, but it also feels super luxurious and refreshing when applied to your skin, especially after storing it in the fridge overnight. After one use my skin felt plump and nourished, it's now a staple in my skincare routine!"
What was the inspiration behind the mask?
Not only is a rose beautiful to look at and smell, it also has all these beautiful benefits. We call it 'nature's wonder.' We selected the damask rose out of 200 rose species for its special power to attract and retain moisture while strengthening the skins barrier. Plus, the fresh rose scent adds a mood-enhancing quality to your skincare regime. Being infused with real rose petals offers a one of a kind sensorial experience.
What ingredients does it contain?
Rosewater: Calms and soothes
Rose petals: Offering a unique sensorial experience
Did you know Fresh source their roses from the famous rose growing countries, Turkey, Bulgaria and Morocco!
Cucumber Extract: Immediate cooling and calming effect
Hydrating Algae Extract: Helps to retain moisture
Aloe leaf extract: Soothes
When is the best time to use this mask?
Anytime when your skin feels dehydrated either day or night. This mask can be used daily. It is great after being in the sun (you can keep it in the fridge to enhance its cooling effect) or after being in a windy or cold weather.
What other Fresh products does it best fit alongside with?
The Rose deep hydration oil infused serum and Rose deep hydration cream would be the perfect next steps to enhance hydration.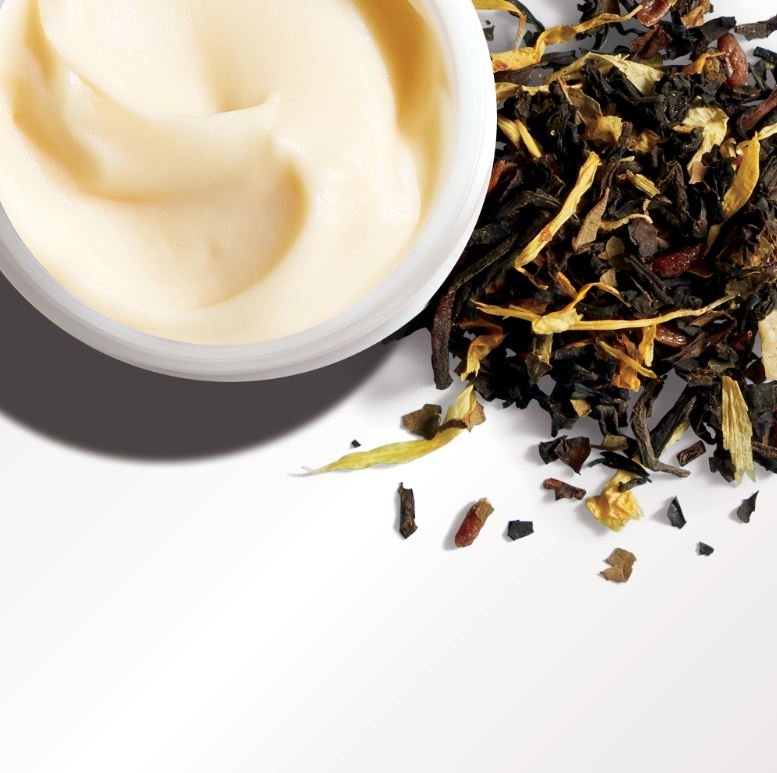 What was the inspiration behind the mask?
Tea is the world's most ancient remedy. Lev first turned to black tea because of its high levels of antioxidants that protect against damaging free radicals. Inspired by tea's rich history, Fresh developed a potent black tea complex that helps to improve elasticity over time to deliver firmer, smoother, younger-looking skin. Night time is the most receptive time for the skin to receive these advance ingredients with a cocooning face mask.
What ingredients does it contain?
Black Tea Complex: Proven to inhibit damaging free radicals and help improve skin elasticity
Firming Peptide: Provides a corset-like effect to help lift and redefine facial contours
Belle De Nuit: Soothes and rebalances skin while you sleep
When is the best time to use this mask?
This mask can be used nightly or 3-4 times a week as an advance treatment. Use it as your last step in your evening skincare ritual instead of your night moisturiser.
What other Fresh products does it best fit alongside with?
The Black Tea Firming Serum will enhance the firming effect on the skin when layered before the mask application whilst the Black Tea Firming Eye Serum will treat the delicate eye area and offer firming peptides.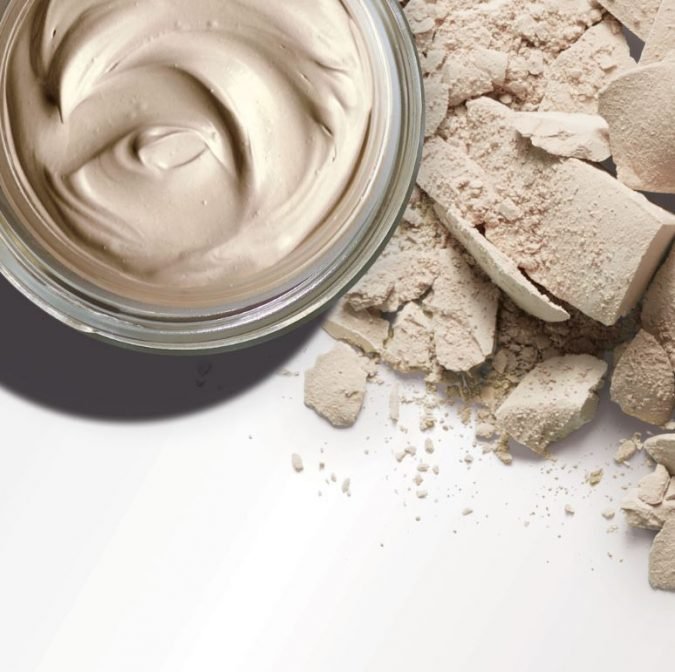 Ellie Taylor, Beauty Editor
"As an acne sufferer, I'm always on the lookout for products to banish my blemishes and what better way to do it than with a luxurious face mask? This product has completely transformed my skin, helping to refine my pores and combating my oily complexion. I use this 2-3 weekly, either as a full mask treatment or popping it onto areas of inflammation. I also love how this mask is full of fresh, natural ingredients, it gives me confidence when applying it to my skin that there's no added chemical nasties."
What was the inspiration behind the mask?
"Tucked away on the top of a hill in central Italy is a small gem of a town called Nocera Umbra. I travelled to this picturesque village almost 18 years ago to discover their hidden secret—Umbrian Clay, an ultra-fine mineral-rich clay. This unique clay has been around for centuries and was even used by the ancient Etruscans for its array of benefits. I have been impressed with its versatility and high level of effectiveness ever since my first visit. I am always excited to develop new products that deliver the clay, which I call a 'miracle ingredient,' in its purest form."
What ingredients does it contain?
Umbrian Clay: Ultra-fine Italian White Clay helps to absorb impurities and soothe skin, refine pores, reduce oiliness and breakouts. Umbrian Clay is proprietary to Fresh and is native to the Umbrian region of Italy where it has been collected since the 6th century B.C. and used as a therapeutic treatment
Sandalwood Oil: Known for its astringent properties, extracted from the roots of the sandalwood evergreen tree which matures for 30 years before yielding oil
Chamomile Flower Oil: Known for its soothing properties, naturally emollient and beneficial for dry and sensitive skin
Lavendar Flower Water: Known for its soothing, toning, hydrating and balancing properties
When is the best time to use this mask?
All Skin needs purification. Umbrian Clay Purifying Mask is a multi-tasking, non-comedogenic treatment. It can be used as a pore purifying mask, daily deep cleanser wash and a spot treatment to minimize small imperfections. This multitasker is proven to deeply cleanse pores, purify and balance the skin, significantly reducing and refining the appearance of pores without drying the complexion.
What other Fresh products does it best fit alongside with?
The Rose Deep Hydration Sleeping Mask or the Black Tea Firming Over Night Mask are great to follow as a night treatment.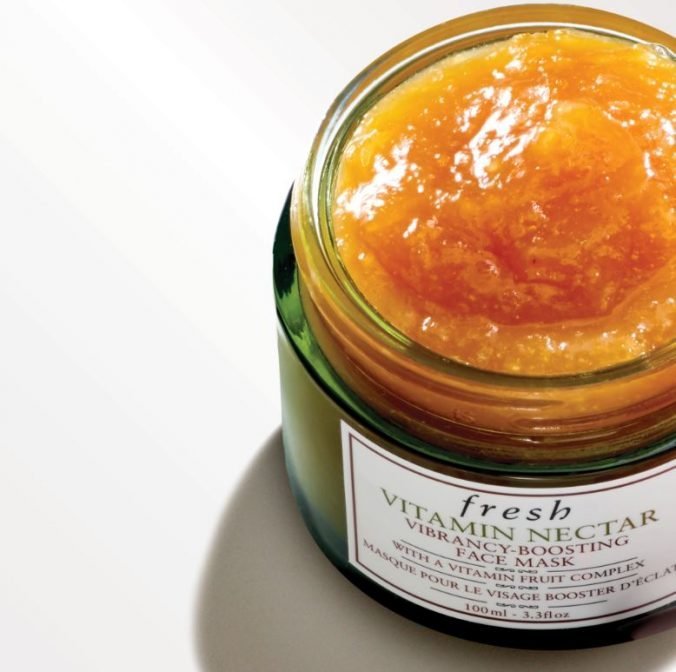 What was the inspiration behind the mask?
Lev is obsessed with how nutrition affects skin's health. After years of research, we bridged the world of vitamins into skincare or, as we call it, skin nutrition. Powered by a scientifically designed ingredient blend, Vitamin Nectar delivers a boost of multivitamin skin nutrition and antioxidant protection for bright, healthy-looking skin. Vitamin Nectar Vibrancy Boosting Face Mask consists of 50% crushed fruits of lemons, oranges and clementines offering a unique jamlike texture.
What ingredients does it contain?
50% citrus fruit paste which are naturally rich in fruit AHA's, helps to smooth & improve skin's clarity. Citrus fruit is sourced from the Mediterranean region for it's quality.
Vitamins C, E & B5 Help to brighten, tone, soften, smooth, and protect the skin.
Minerals: A blend of magnesium, copper, and zinc work together to revitalize tired skin.
When is the best time to use this mask?
Anytime when the skin looks dull, tired or needs exfoliation. Or simply just as a health booster for the skin.
What other Fresh products does it best fit alongside with?
Use alongside the Vitamin Nectar Glow Face Cream to boost moisture and glow as well as the Vitamin Nectar Glow Water to hydrate your complexion.
Want to meet your perfect mask? Shop all Fresh at LOOKFANTASTIC.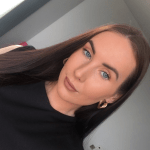 As a beauty fanatic I'm always on the lookout to try and experiment with new products! I've been writing about everything beauty for over 3 years and specialise in skincare so have plenty of tips and tricks to help put blemishes at bay and get your complexion glowing. Whilst being a content writer at LOOKFANTASTIC I've had the opportunity to collaborate with incredible brands including Tom Ford, Dolce & Gabbana and La Mer, taking my understanding of the industry to the next level. In the past I've been a freelance makeup artist and have collaborated with brands including NYX and Revolution Beauty on a personal level, sharing my makeup creations for the world to see. My ride or die brands have to be PIXI, Laura Mercier and Bobbi Brown and I can't live without my trusty MAC Velvet Teddy!