For many of us, our daily skincare and makeup routines are now second nature. We barely pause to take stock of what our products are made of, how they are packaged, or their (quite sizeable) impact on the planet. This World Earth Day we wanted to take some time out to recognise the impact, and help make a small change to our daily routines to make the world a cleaner, more sustainable place.
Thanks to increased awareness, the beauty industry, like many others, is developing and transforming all the time; to accommodate more natural ingredients, more eco-friendly packaging and trying to reduce its carbon footprint. But these big changes can start small, from the comfort of your own home.
Below are some of our helpful notes on how to revamp your routine to soften the impact they have on our planet.
1. Recycle or re-use your plastic containers
Okay… we know this is basic but hear us out. Recycling your plastic packaging has never been easier. There are a multitude of ways that you can either recycle or reuse the packaging or pots that your favourite products arrive in. By recycling these items, you are not only preventing the plastic from becoming a pollution problem in our water ways and in our oceans, but you are also reducing the carbon footprint by allowing certain plastics to be re-used in the cosmetics industry. Simple, right?
A handy tip for this would be to always check the label. Most products come with a label that specifies if it can be recycled, and if so, where or how to do this. Recycling schemes such as the LOOKFANTASTIC Recycle Me scheme also make it easy to cut waste and help take care of the planet.
2. Use natural, organic ingredients based products
Being accountable for the ingredients in your beauty products isn't just about ensuring they're right for your skin type, it's also about making sure that they are organically or sustainably sourced. Fact-checking brands and products has never been easier. With the help of initiatives like the Rainforest Alliance or Fairtrade, you can easily check to see whether the products you're using are good for the people and planet alike.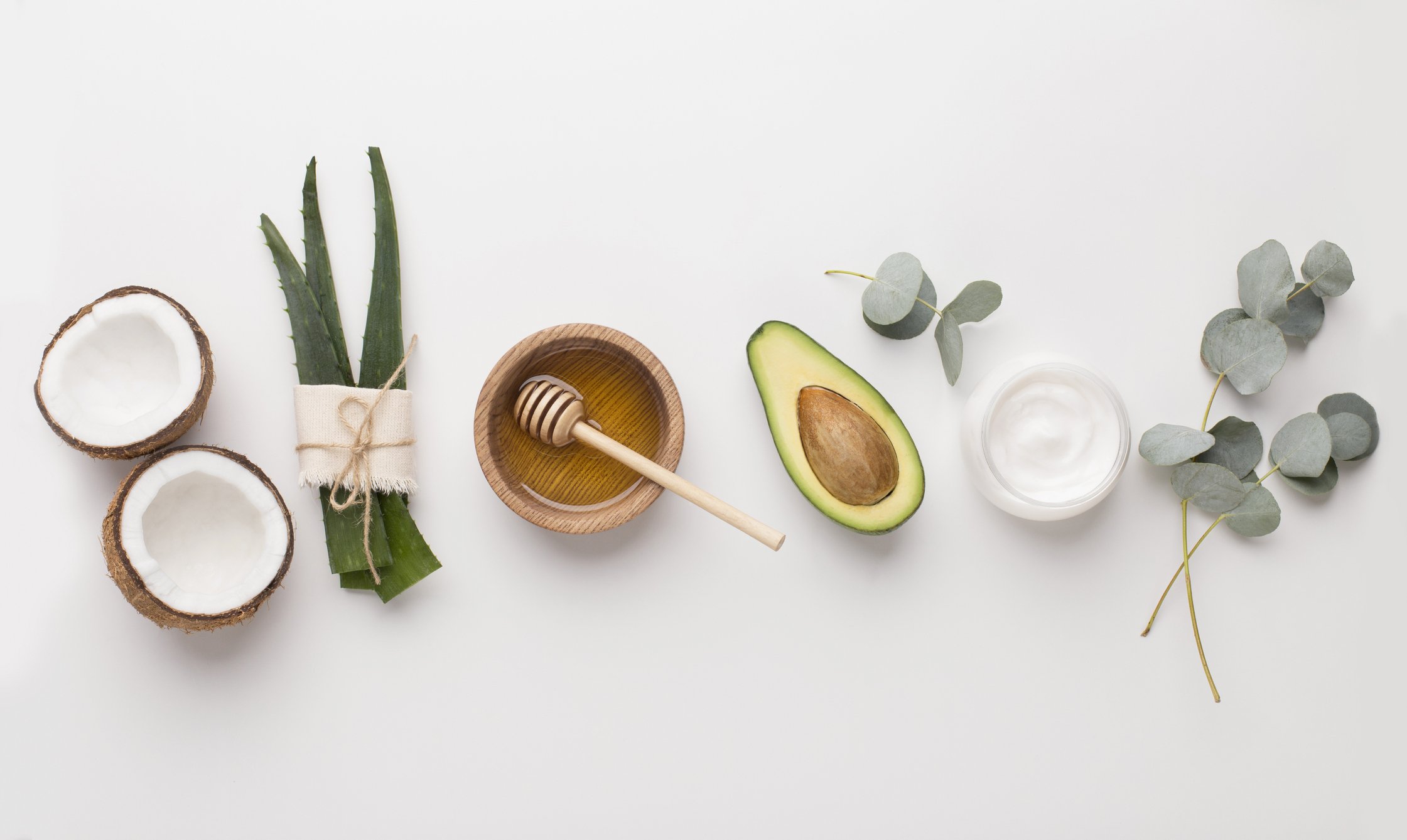 3. Reduce your water usage
Leaving the tap on whilst brushing your teeth. Leaving the shower running for 5 minutes to heat up… these are things we have all been guilty of at some point in our lives. Whether a daily occurrence or a repetition every now and again, these small misuses can have a big impact.
By simply turning off the tap or running the shower for less time, you are saving vital fresh water that can so often be taken for granted. In doing so, you'll prevent water wastage and feel that little bit better about your own routine.
4. Take the slow approach
Instead of the constant cycle of using and buying beauty products (non-biodegradable wipes are a good example of this), we could all do a little bit extra and invest in good quality, made-to-last products that can reduce our impact on the environment.
Simple swaps like using natural Q-tips or re-usable face wipes can have a dramatic impact on our consumption. It can have an even more sizeable change on the environment. We've all seen the pictures of the seahorses attached to a Q-tip or a plastic face towel embedded in the body of a whale, but by stopping our usage of these products immediately, we can drastically reduce the amount of plastic waste that washes into our oceans every year. It can quite literally be life saving stuff for the sea life we rely so heavily upon.
There's also another benefit; cost. By investing every once in a while in these sturdy products, we're also saving the pennies. The lifecycle of these items is much longer than that of the disposable alternative, which means we have to shop less and spend less to include them in our everyday beauty regime. It's a win-win.
5. Swap the tools
Much like the point above, this is a relatively small yet high-impact change to make. A lot of the tools we use in our everyday beauty routines (the brushes, the bristles, the sponges) are made of plastic and can often wear down and end up in land fill, or even worse, in the oceans as microplastic particles.
To combat this, simple swaps to bamboo-based utensils or eco-sponges that can be washed and re-used are a great way to minimise the amount of waste our routines produce every year. What may seem like a small change for one person, can actually have a big impact on society as a whole. This will only become easier as we see a large shift in focus away from single-use plastics to more sustainable materials within the industry.
These are all relatively simple procedures or changes that can have a massive impact on our planets health. Not only do we all need to be responsible, we also need to ensure that we are minimising the impact we are having now, to avoid more drastic changes that face us in the future.
World Earth day is as much about sustaining as it is preventing. If we can sustain these small, impactful changes in our daily lives (even starting small with updates to our morning beauty or self-care routines), it means we can slow down the harmful effects of human pollution on the planet, and the future starts to look that little bit brighter.
As the Beauty Editor for LOOKFANTASTIC Beauty Box I'm always hunting for a good beauty story, I like to remain ahead of the trends. But aside from this, I'm a keen reader and writer in my spare time. You'll find me with my head in a good book most of the time- Beauty & Fashion related or otherwise! You'll often find me obsessing over the latest tropical-scented body oil or lathering on the coconut moisturiser. As you may have already guessed, I have a natural affinity for all things tropical. Beauty and grooming for me is escapism, a little slice of heaven away from the day-to-day.