Powered by antioxidants, hydrating ingredients and peptides, night creams are an essential step in any skincare routine. Helping to tackle the visible signs of ageing such as wrinkles, fine lines and dark spots, as well as aiding your skin to look plumper, firmer and brighter, the right night cream can be game-changing for your skin. We've previously quelled your curiosity regarding what is a night cream and here we've rounded up the very best night creams that will truly enhance your visage. Are you ready to find the right night cream that will transform your skin?
The Best Night Creams
The best night creams will moisturise and hydrate your skin making it appear softer, plumper and more supple. By helping with the renewal process of your skin, night creams often include the most intensive anti-ageing ingredients to give your skin a treat while you sleep.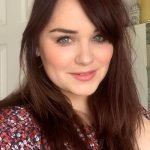 I've been writing about hair and beauty for over 10 years. I am a collector of vintage perfume and my go-to look always includes a bold pink lip! For more, visit https://www.goodgollymisshollie.co.uk