When it comes to Collagen, some associate it with fillers and cosmetic procedures, some know it as the thing that makes your skin 'bouncy' and then there are others who add it to their basket every time we purchase a new moisturiser but aren't too sure why; the one thing uniting all parties? What actually is Collagen and should we really be looking for it in our skincare?
What is Collagen?
Though most talked about in relation to skin, Collagen is the most prominent protein in our bodies (around 25-30%!) and not only lives in our skin, but also makes up most of our connective tissues, including our muscles. Why is it so hyped in the skincare universe then? Simply put, Collagen is responsible for keeping the skin looking youthful and wrinkle free. It's strengthening properties play a huge role in keeping the skin smooth, hydrated and strong, helping to protect against wrinkles and dryness. Naturally, like all of our other proteins, the body produces it's own Collagen so do we really need it in our skincare?
Why do we need Collagen?
Unless you're one of the lucky few that manages to preserve their baby faced smooth skin until their late thirties, for most of us, our body stops producing as much Collagen around the age of twenty, with around a 1% decrease each year (often associated with an increase in the frequency of requests for ID). As our natural Collagen drops, the skin is more prone to dryness and wrinkles, making it look less plump and older. This is where Collagen supplements and skincare comes in.
Can Collagen be found in Skincare?
As Collagen is found in the deeper layers of the skin, otherwise known as the Dermis, topical Collagen often struggles to penetrate the skin enough to actually make a difference. However, this isn't game over. Although we can't directly absorb Collagen from our skincare products, there are skincare ingredients that support the skin's natural ability to produce more Collagen, as well as protective products we can use to prevent the depletion of our existing levels:
Peptides: stimulate Collagen production.
SPF: too much time in the sun can speed up the ageing process by reducing Collagen production, therefore wearing a high factor SPF helps protect against the damaging affects of UV Rays.
Retinol: helps promote cell renewal and boost Collagen production
Free Radical Fighting ingredients including Green Tea and Vitamins C and E which protect the skin from environmental damage that can also harm Collagen levels.
What are the best Collagen boosting products?
La Roche-Posay Anthelios Ultra-Light Invisible Fluid SPF50+ Sun Cream
There is no better skin formula to keep your skin young and healthy than a daily SPF. Protecting against UVA and UVB rays as well as free radicals, this all round hero Sun Cream will help protect your skin's natural Collagen production to keep it looking smooth and wrinkle free for longer.
Rodial Collagen 30% Booster Drops
At 15% off, now is the time to top up on these Collagen drops by Rodial. The highly concentrated Serum helps keep moisture levels topped up and promotes cell renewal which in turn supports Collagen production.
Elemis Pro-Collagen Marine Cream
Using a concentrate of powerful marine extract Padina Pavonica, this highly effective Cream fights against free radicals to provide an accelerated lifting effect through increased collagen support. Cell renewal, elasticity and firmness is increased and hydration and moisture levels are improved in your skin resulting in less visible lines and wrinkles.
Filorga Optim-Eyes Intensive Revitalizing 3-in-1 Eye Contour Cream
Working to tackle dark circles, puffiness and fine lines, the Filorga Optim Eyes Contour Cream promote circulation to visibly reduce any under-eye puffiness with toning peptides. Utilising a potent blend of Hyaluronic Acid and NCEF (Filorga's exclusive complex), the vitamin-rich cream supports healthy Collagen production to leave skin looking plump and refreshed.
The INKEY List Retinol Eye Cream
The powerful Retinol in this Eye Cream helps to promote cell turnover for a more youthful looking complexion. Mixed with Hyaluronic Acid, the formula helps keeps under eyes, bright, revived and wrinkle free.
PRAI AGELESS Throat & Decolletage Crème
Packed with Collagen supporting ingredients such as Grapeseed Extract this luxurious Cream helps preserve the skin's strength and elasticity as well as keeping it smooth and supple.
The INKEY List Collagen Booster
Using their Matrixyl 3000 formula, a peptide that mimics the natural Collagen production process, this Serum helps maintain a firmer and more elastic complexion that appears smoother and more youthful. With continued use the formula helps to stimulate collagen production and help delay and reduce the appearance of sagging, fine lines and wrinkles.
Shop all Anti-Ageing products on lookfantastic here.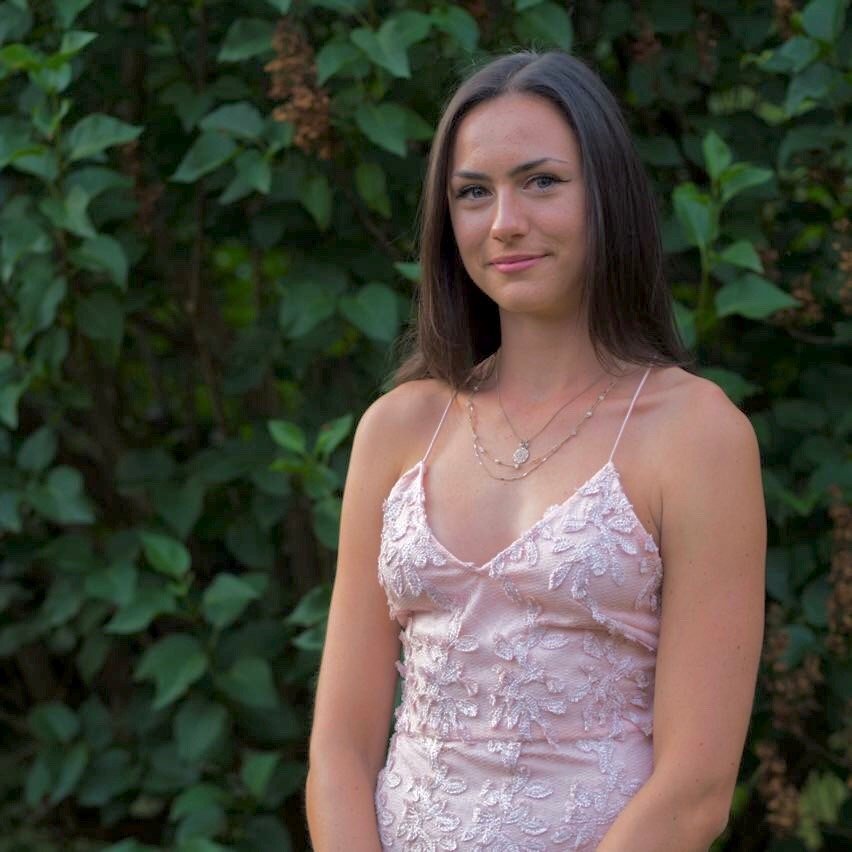 Working with brands at LOOKFANTASTIC for over two years I have developed my knowledge of all things beauty from key skincare concerns to niche makeup tricks and haircare hacks. I have a major passion for finding effective solutions that are easily accessible to everyone so that we can all achieve our best, glowing complexion.