You may already be in a regular routine when it comes to cleaning your makeup brushes, but just how often do you clean your hairbrush? We've put together our top tips and tricks on how to effectively clean your hairbrush which will, in turn, help contribute towards healthier hair and scalp. If you don't regularly clean your hairbrush and have found that your hair is looking greasier than normal, it may be time your hairbrush is treated to a deep clean! 
Do I need to clean my hairbrush? 
Just like any other beauty tool that is used regularly, you absolutely need to clean your hairbrush often, we recommend at least once a month. Your hairbrush gets regular use due to daily hairstyling and over time, oils, dead skin cells and product residue can build up on your brush[1]. Your hair also naturally falls out after every brush and starts to clog up the bristles on your hairbrush. With all of these factors combined, your hairbrush can soon become dirty which will affect how well it works in keeping your hair looking its best. 
Why is there lint in my hairbrush? 
Following regular hair brushing, it is natural for your hairbrush to build up lint on the bristles. The lint is made up of dry shampoo residue, dust and dirt from the environment, broken hairs, and fibres from your towels and bedding. When all of this builds up on the brush, it causes lint which stops the bristles from running through your hair as smoothly. 
How to properly clean your hairbrush 
Whether you have a plastic hairbrush or a wooden hairbrush determines the best method on how to clean it effectively. 
How to clean a plastic hairbrush 
 Start by removing the excess hair from your brush by either combing it out or gently pulling the loose hair from the bristles. Following this, add warm water and some mild shampoo to a bowl or the sink and let your plastic hairbrush soak for a few minutes. We recommend using a toothbrush to gently scrub away any product build-up and grime that has got caught within the bristles and on the handle. After a good scrubbing, rinse your brush with clean warm water and allow it to air dry on a towel.  
How to clean a wooden hairbrush 
Wooden hairbrushes require a little more TLC as the finish of your wooden hairbrush may be spoiled by soap and water. Start by removing excess hair from your brush either by using a comb, or gentle pulling hairs lose. Don't soak your brush in soap and water for a prolonged period of time, simply wipe the handle down with a damp cloth and use the toothbrush trick on the bristles.  
Find your perfect hairbrush at LOOKFANTASTIC 
Looking for a new hairbrush to help maintain healthy, gorgeous tresses? We have a fantastic selection of hairbrushes for a range of different hair types. Here are some of our favourites... 
Hairbrushes to use on wet hair 
When your hair is wet, it is delicate and more prone to breaking. Step forward The Wet Detangler Tangle Teezer Hairbrush which is specially formed to use on wet hair. This gentle brush will glide through wet hair without snagging the delicate strands and causing damage. Whether you're using it with a deep conditioner, or to prep hair ready for styling, this Tangle Teezer is so versatile you can use it on dry hair too to promote smoothness and glossy shine. 
If your hair is prone to tangles in the shower then the Wetbrush Stellar Skies Original Detangler Brush effortlessly glides through your hair without pulling strands or causing discomfort. To smooth through knots, the 'Intelliflex' technology on this brush is made up of tiny balls at the end of each bristle which helps the brush to glide through every strand.
If you look after your hairbrush well, it'll look after your hair. After all who doesn't want beautiful, silky and healthy hair that you can't help but swoosh? 
Shop all hair brushes at LOOKFANTASTIC.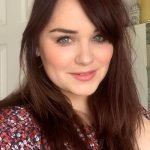 I've been writing about hair and beauty for over 10 years. I am a collector of vintage perfume and my go-to look always includes a bold pink lip! For more, visit https://www.goodgollymisshollie.co.uk