With one in four*revealingthey'd consider an aesthetic treatment,two experts share what you should know before undergoing a 'tweakment'.
*Beautified Britain Index: The Skin Report, 2021
In an age of filters and facial enhancement apps, the desire to achieve the 'perfect look' in real life is often just a 'tweakment' away. According to Dr Richard Westreich, facial plastic surgeon: "There's no question that social media has had a significant impact on the popularity of these treatments. I think it is the primary driver for the increased interest in younger patient populations."
Visiting your local aesthetics clinic is fast becoming akin to sprucing up your roots at the salon. "The stigma of cosmetic treatments no longer exists," explains Dr Westreich. "But while that isn't necessarily a bad thing, people sometimes forget these are medical procedures and do carry some risk." Here's what you need to know before you go...
Qualifications matter
"As an absolute [your practitioner] should be a qualified medical professional, such as a doctor, dentist or prescribing nurse," explains Dr Jonquille Chantrey, surgeon, international lecturer & beauty scientist. "Credibility is challenging nowadays with social media influence. A busy 'practitioner' may appear reputable due to their high follower count but have negligible expertise or qualifications. Warning signs to look out for include having no medical qualifications, no insurance and no affiliations to regulating bodies or a reputable medical establishment."
Avoid botched bargains
"The biggest red flag is a bargain," explains Dr Westreich. "Reputable providers have expenses, so you can generally assume that a lower cost treatment will either be associated with an inferior product being used or a provider with significantly less experience."
Understand your motive
"Always ask yourself why you are considering a procedure," says Dr Chantrey. "Is it to improve your emotional health? Because of a traumatic event? Do you want to look your best? These are just a few of the psychological insights I discuss with patients. Our self-image is closely associated with our mind and self-esteem."
Invest in aftercare
"I always propose immediate aftercare to protect the patient from infection," shares Dr Chantrey. "These include wearing no makeup or exercising until the next day." She adds: "creating a bespoke skincare regime is crucial for maintaining the best results. For most patients, this includes alpha hydroxy acids, salicylic acid, vitamin C, retinol and sunscreen as a minimum."
For more beauty tips, celebrity interviews and trending products, discover the full issue of The Highlight.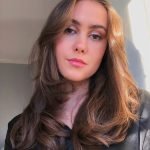 As someone with an affinity for all things beauty, discovering fantastic new products is my not-so-secret obsession. Over the years I've tried and tested a mountains worth of creams, serums and cleansers, finding some of my favourite 'holy-grail' products along the way. However, I'm always on the lookout for more ways to nourish my hair, perfect my dewy base, or enhance my skincare routine. Working as a beauty blogger for over 3 years, I've been lucky enough to collaborate personally with lots of amazing beauty brands including Christian Dior, The Body Shop and Dermalogica. I've used the Dermalogica special cleansing gel religiously since I first got it and their products are some of my ultimate skincare faves. When it comes to cosmetics, NARS Sheer Glow foundation is definitely my go-to - I live for a light, glowy base!