A common misconception when it comes to tanning is that you can't use a fake tan on holiday. Whether it's for fear of it washing off in the pool, getting streaky as you walk around in the hot weather or the worry that it will prevent you from getting a natural tan, many feel like they have to avoid applying it altogether during the summer months. However, for those who don't want to go without their glow, there are many ways you can apply self-tanning products during your holiday and achieve a radiant look without it turning patchy or uneven.  
The key to a seamless tan during the summer months rests in the product choice, the maintenance, and a smooth application. Once you've got this routine on lock, your tan will look even better than if you had spent hours laying in the sun – not to mention that this method is much safer for your skin. 
We spoke to the experts at Tanologist to get their top tips on how to achieve the perfect sunkissed glow for your holiday, and for the whole of the summer season.  
How to Use Fake Tan When You're on Holiday
Tip 1: Exfoliate your body 
Everyone knows that the main secret to a streak-free, long lasting tan is to ensure that you prep your skin in advance. This means taking a scrub or a body brush to deeply exfoliate your body from head to toe, ensuring to work on typical problem areas such as the elbows, knees and ankles to allow for an even application. 
Following your deep exfoliation, it's important to moisturise your body to tackle any dry patches where tan might stick to or go patchy. This routine should be done just a few days before you are going away to ensure you are prepped and primed in time.  
Tip 2: Drops on the daily 
A great way to incorporate tanning into your daily holiday skincare routine is to use tanning drops. "If you're searching for a kissed-by-the-sun glow, look no further than Tanologist's Self-Tan Drops." You can easily maintain your bronzed complexion throughout your trip by simply adding 1-12 drops to your favourite serum or moisturiser.  
"Apply daily (or as needed) morning and or night; the more drops you add, the darker your tan." The drops also come in three customisable shades, so you can get the perfect glow that suits you.  
Tip 3: The Gradual glow up 
Achieving a streak-free, even glow on holiday is all about the maintenance. Whether you're sweating during the day, spending time in the sea or the pool, it can be easy for your tan to fade if you don't keep on top of it. This is where gradual tanning products are essential. "It's the Tanologist ride-or-die product for every. single. day. Like your regular moisturiser, this gradual tanner is boosted with a little extra glow, perfect for daily use." 
To keep your tan looking pristine during your vacation, simply reapply as often as you would moisturise. The Eucalyptus scented formula is transfer free, so no need to worry about getting it on the hotel sheets or on your clothes. "Mix your Self-Tanning Drops with the lotion for an even deeper, darker glow up. The mess-free tube means it's so easy to throw in your bag to apply post-workout, or for a top-up during a holiday weekend away." 
Tip 4: The Instant Glow Up 
If you're looking to give your glow an extra boost for a special day or evening on holiday, an instant glow formula is ideal to enhance either a natural or fake tan. "If the other two steps are for every day, this instant tanner takes your bronze to 100 for the weekend or a big night out!" 
Using an instant tan is a great way to brighten your skin tone and take your tan to the next level. "Like body makeup, skin looks smoother & is perfected with illuminating particles in seconds. Plus, it's a full-coverage wash-off formula, so there's no need to worry about mistakes!"  
Once applied, the formula is transfer-proof and sweat-proof, but can be washed off at the end of the night. This type of tan is ideal for on-the-go use, simply pop it in your suitcase and you can take your glow with you wherever you go.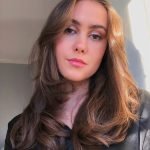 As someone with an affinity for all things beauty, discovering fantastic new products is my not-so-secret obsession. Over the years I've tried and tested a mountains worth of creams, serums and cleansers, finding some of my favourite 'holy-grail' products along the way. However, I'm always on the lookout for more ways to nourish my hair, perfect my dewy base, or enhance my skincare routine. Working as a beauty blogger for over 3 years, I've been lucky enough to collaborate personally with lots of amazing beauty brands including Christian Dior, The Body Shop and Dermalogica. I've used the Dermalogica special cleansing gel religiously since I first got it and their products are some of my ultimate skincare faves. When it comes to cosmetics, NARS Sheer Glow foundation is definitely my go-to - I live for a light, glowy base!