When it comes to being put to the test, our favourite islanders love nothing more than a challenge. But, what happens when we mix two islanders with a selection of beauty products and a blindfold?! Yes, you heard correctly. We challenged Demi and Siannise to a Blindfold Makeup Challenge. Entering the Beach Hut bare-faced and with Demi hiding behind the blindfold, watch Siannise take the hot-seat in Demi's "makeup masterclass"...
[embed]https://www.youtube.com/watch?v=jp_e8rK09jY&feature=youtu.be[/embed]
Step 1: Foundation
Achieving flawless, even foundation coverage is every girl's goal, right? Try doing it blindfolded. On somebody else. Siannise hands Demi a makeup brush and the NYX Can't Stop Won't Stop Full Coverage Foundation and Demi gives her best attempt at blending the foundation onto Siannise's face. Demi's top tip? Always blend into the neck, as you don't want any lines - easier said than done whilst blindfolded, Demi!
Step 2: Conceal
Next up: the L'Oreal Paris Infallible More than Concealer. This should be applied to blemishes and to disguise dark under-eye circles (note: when not blindfolded). But, Demi sets to work by applying the concealer across Siannise's cheeks - so close, but yet so far...
Step 3: Bronze
Finishing Siannise's base with the L'Oreal Paris Back to Bronze Matte Bronzing Powder, Demi confesses that she likes 'a lot of bronzer', so doesn't hold back in her attempt to sweep it across Siannise's cheekbones. Not quite achieving the 'as contoured as Kim K' look, Siannise certainly looks more bronzed, however not to quite her desired effect. When applied without a blindfold (the recommended way!), this bronzer creates a glowing, 'just been on holiday' tan finish.
Step 4: Brows
Referred to by her friends as the 'Brow Queen', the next step in the blindfold makeup challenge is Siannise's eyebrows. Using the L'Oreal Paris Unbelievabrow Brow Gel (Siannise's fave), Demi first uses her hands to feel the outline of Siannise's brows, referring to them as 'soft like a kitten' (a far cry from the Brow Queen). Using an upwards motion, Demi tries her best to apply the brow gel - emphasis on 'tries'! When used correctly, i.e. without a blindfold, this brow gel adds a hint of natural colour, whilst creating hold and definition.
Step 5: Lips
No makeup look is complete without the perfect pout. Demi completes her makeup challenge by applying the NYX Butter Gloss to Siannise's lips. The smooth formula of this gloss works to prevent lips from drying and keeps them looking ultra-shiny. Ta-da! Challenge complete.
Before and After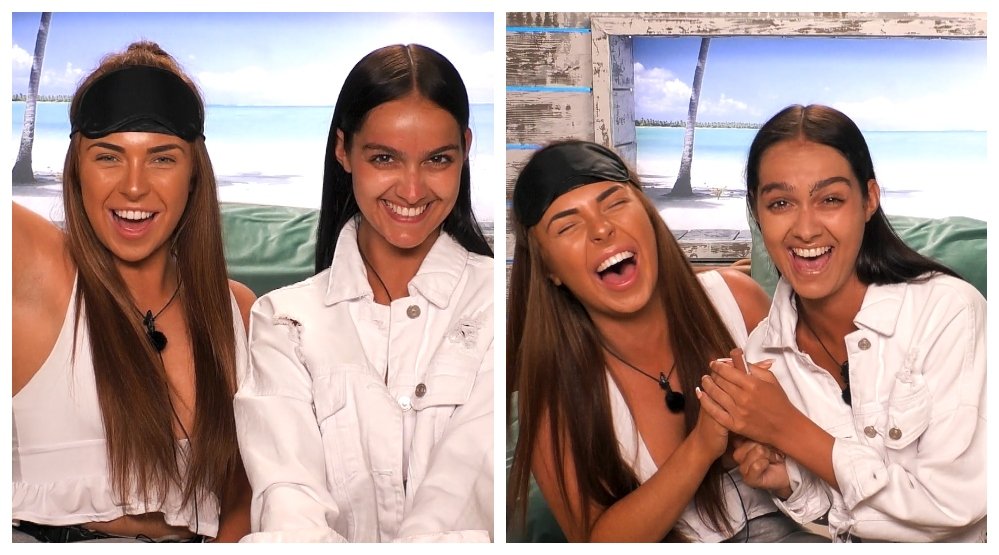 Shop our Love Island Villa Beauty Edit here.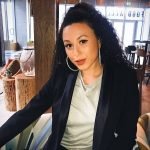 As a beauty obsessive, I'm always trialling and testing new, exciting brands and product discoveries. With over 6 years' experience in beauty writing, including freelancing on the Net-A-Porter beauty desk, I have lots of useful beauty hacks, tips and tricks to share. I'm constantly seeking the latest hair products to make my curls ultra-bouncy and defined. The Cantu Coconut Curling Creme is my Holy Grail! My lipstick collection is always expanding – and my favourite lip product of the moment has to be a nude lipgloss for the ultimate everyday look.