Healthy hair starts at the scalp. Freshly washed hair makes you feel as light as air and feeling confident, but for those who struggle with an oily scalp, this doesn't tend to last long before hair becomes greasy, causing it to look flat and shapeless. Sound familiar? Meet the Kerastase Specifique range; a collection of professional quality products solely dedicated to scalp health and its role in the overall beauty of the hair.
We caught up with Kerastase's in-house hair specialist, Milly Whittle, on the most common scalp concerns and how to improve overall scalp health.
What causes an oily scalp?
An unhealthy scalp can be caused by both lifestyle and environmental factors including stress, diet, pollution and genetics.  An unhealthy or unbalanced scalp can present itself in different forms including oiliness, sensitivity, dryness, irritation, or dandruff.
The surface of the hair and scalp is covered in a protective layer known as the hydrolipidic film. The hydrolipidic film is made up of a combination of sebum and sweat and acts to protect the hair and scalp against external aggressors and is also known to regulate hydration. Although designed to protect, an excessive hydrolipidic film can cause an oily scalp, leaving the hair feeling greasy and flat. Lifestyle factors and washing hair with an un-adapted shampoo can amplify sebum cycle imbalance.
What is in the Kerastase Specifique range?
The entire Kerastase Speicifique Divalent range is infused with the amino acid, Caprylol Glycine, for crucial strength and balance at every step. This powerful amino acid is a dual action active with a unique hair affinity that works to regulate sebum production whilst rebalancing hydration. The dual action formula gently cleanses the hair and scalp by attracting and trapping dirt in micelles, whilst also delivering intense care on the mid-lengths and ends where hair may feel drier or more sensitised. The hair and scalp is left feeling balanced and nourished, with a clean and lightweight finish.
 The perfect regime for oily scalps
Step 1: Cleanse
Cleanse the hair and scalp using the Kerastase Specifique Bain Divalent or Argile Equilibrante. The two balancing shampoos each offer purifying benefits.7
The Bain Divalent is a daily formula, enriched with Amino Acids and Vitamin B6 that helps oily roots and sensitive ends. The shampoo is ultra-light and helps to eliminate excess sebum for long lasting freshness, meaning hair stays volumised and light with fewer washes. To apply, wet the hair thoroughly and then gently remove any excess water. Apply a coin-sized amount of the shampoo, ensuring even distribution across the hair and scalp. Add water and emulsify. Focus this first wash on the scalp using fingertips to massage. Rinse thoroughly. Apply a second coin-sized amount of shampoo and add water. The second shampoo will produce a more generous lather which will help to cleanse the lengths and ends. Rinse thoroughly and follow with the Masque Réhydratant.
The Argile Equilibrante is a cleansing clay shampoo designed to be used once a week. The formula contains a blend of Amino Acids and Kaolin Clay that works to deeply cleanse both the hair and scalp, removing excess sebum from the roots to leave hair fresher and shinier. From a survey of 54 women surveyed 4 weeks after use, 93% agreed that the shampoo eliminated sebum on both the roots and lengths and 87% agreed that the scalp felt comfortable. Use the Argile Equilibrante once a week in place of the Bain Divalent. Wet the hair thoroughly and then gently remove any excess water. Apply a coin-sized amount of the shampoo, ensuring even distribution across the hair and scalp. Add water and emulsify to produce a beautiful, detoxifying lather. The deeply cleansing nature of this clay shampoo only one cleanse is required. Rinse thoroughly and follow with Masque Réhydratant.
Step 2: Treat
Rehydrate the hair using the Kerastase Specifique Masque Réhydratant. The intensely hydrating gel-masque is made for sensitive and dry lengths, containing Amino Acids and Ceramide that helps to restore the hair's natural protectants that have been stripped from washing with an un-adapted shampoo. Apply a coin-sized amount of the masque onto freshly cleansed, towel-dried hair, working it into the mid-lengths and ends, using fingers to detangle and ensure an even coverage. Leave on for 5 minutes before rinsing thoroughly to reveal nourished and hydrated hair with a lightweight finish.
Step 3: Balance
Use the Kerastase Potentialiste Scalp Serum to support the scalp throughout the day. The universal defence serum is formulated specially for unbalanced scalps and uses a mix of Prebiotics and Vitamin C that soothe and energise the scalp, shielding it from daily aggressors such as pollution that can cause any further imbalance. Apply the serum daily either morning or evening to towel-dried hair. Add 3 pipettes of the formula to the scalp section by section to ensure an even coverage before massaging in.
Discover the full Kerastase Specifique range, targeting multiple scalp concerns, on LOOKFANTASTIC.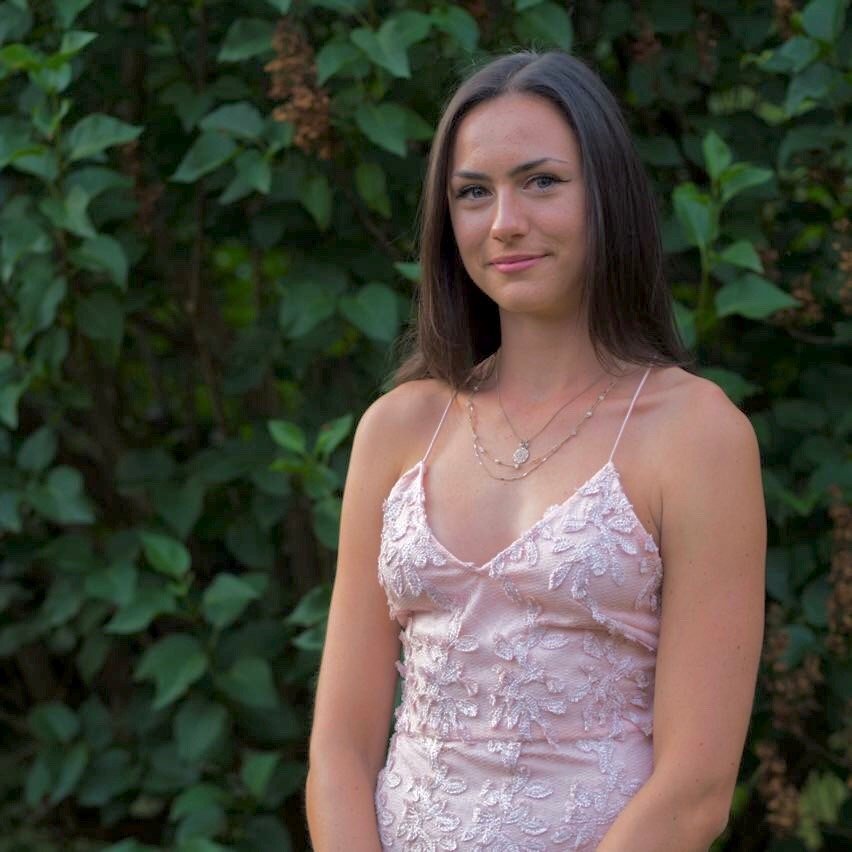 Working with brands at LOOKFANTASTIC for over two years I have developed my knowledge of all things beauty from key skincare concerns to niche makeup tricks and haircare hacks. I have a major passion for finding effective solutions that are easily accessible to everyone so that we can all achieve our best, glowing complexion.