With more of a focus on natural ingredients, it's no surprise that superfoods are constantly making their way into our skin, hair and body formulas. Rich in vitamins and antioxidants, superfoods offer a wide range of benefits when applied topically the same way they do when consumed in our diet.
We spoke to the experts at BYBI and ELEMIS on which superfoods you should be adding to your beauty plate this year...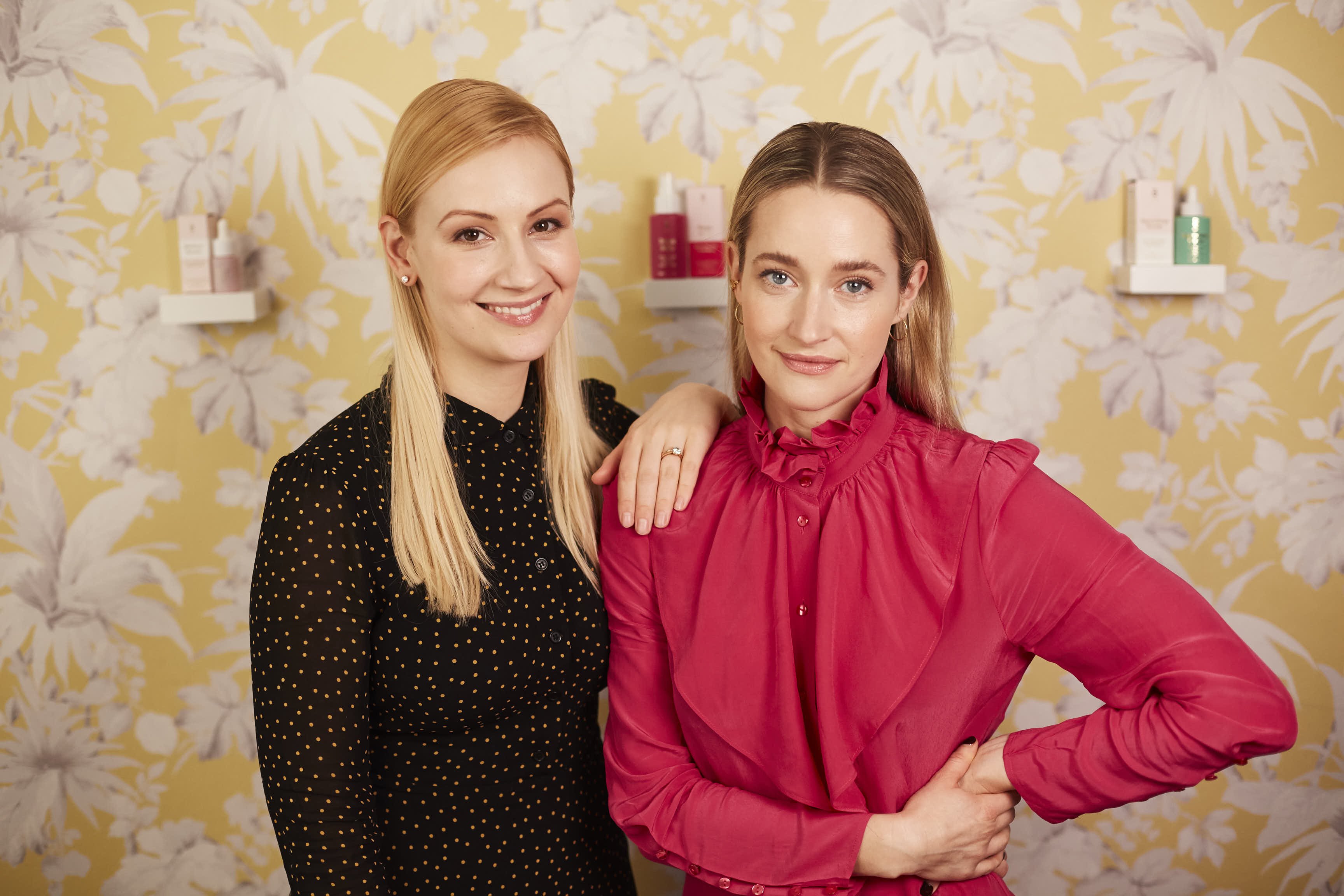 Broccoli
What are the benefits of broccoli in skincare?
"Broccoli is rich in vitamin A (nature's answer to retinol) which can help plump and regenerate the skin" says Elsie Rutterford and Dominika Minarovic, cofounders of BYBI Beauty. Also incredibly moisturising, this leafy green is great for keeping all skin types hydrated, "particularly dehydrated or dry skin as it contains Omega-9 and Omega-3 which are fatty acids that help nourish and soften skin" adds Elsie and Dominika.
When should broccoli skincare be applied?
"Unlike retinol, the vitamin A in broccoli can be applied to skin day or night with no precautions necessary" explains Elsie and Dominika. As with any skincare regime, it's best to be consistent with your products, using regularly both morning and night.
What are the benefits of broccoli in supplements?
Caring for the skin from the inside out, broccoli can also be found in a range of beauty supplements. "An antioxidant with many benefits for health, this compound may protect against heart disease, cancer, inflammation, and allergies" explains Rosanna Adenitire, global education manager at ELEMIS.
The experts recommend:
Natural squalane
What are the benefits of natural squalane in skincare?
Extracted from olive oil, sugar and rice bran, natural squalane is making a rise in the beauty industry. "Helping to fight skin damage and free radicals, which can both accelerate the ageing process, squalane is a great detoxifier" says Rosanna. "Regular use can also boost collagen production, resulting in firmer skin" she adds.
Although "the skin benefits for each type of squalane are quite similar, with naturally-derived squalane, you can always be safe in the knowledge that it is 100% vegan", unlike the synthetic counterpart squalene, points out Elsie and Dominika. "Squalane is a hydration hero and works hard to soften dry or dehydrated skin" they add, and therefore is most commonly found in moisturisers and face oils.
Which skin types is squalane best for?
"This ingredient is able to help those with a variety of skin conditions due to its anti-inflammatory properties, such as eczema, acne, psoriasis, dermatitis" explains Rosanna. However, all experts agree that squalane is a great moisturising ingredient for all skin types: "Squalane's super lightweight and fast-absorbing texture makes it a great nourishing ingredient for all skin types" says Dominika and Elsie.
When should squalane be applied?
Due to it's hydrating properties, no precautions are needed when applying natural squalane, according to Elsie and Dominika. "Squalane can be a super effective day-time or night-time product" they advise, explaining that it can be added in a moisturiser, serum or facial oil.
The experts recommend:
Green mandarin
What are the benefits of green mandarin in skincare?
"Green mandarin is rejuvenating to the skin. With its ability to renew your complexion and its antibacterial and anti-inflammatory properties, it can be used to treat pigmentation and blemishes and help protect your complexion" says Rosanna. Soothing on the skin, the citrus superfood can be used on all skin types.
When should green mandarin be applied?
Rosanna suggests using your green mandarin skincare both morning and night to see the full benefits to the skin. Found in toners, serums, oils, creams and masks, the ingredient can be easily added into your normal routine.
The experts recommend:
Kakadu plum
What are the benefits of kakadu plum in skincare?
"Kakadu plum is the world's richest natural source of vitamin C which can help with hyperpigmentation, scars and uneven skin tone leaving skin brighter and more glowing" explains Elsie and Dominika. It can also help with "fighting free radical damage and protecting the skin, preventing fine lines, and other signs of aging" adds Rosanna. Although most beneficial for those looking to revive a dull complexion, this multi-benefit superfood is suitable for all skin types.
When should kakadu plum be applied?
Kakadu plum products should be used both morning and night, helping to keep the skin protected and supported from external aggressors and help it to rejuvenate as we sleep.
The experts recommend:
Blueberry
What are the benefits of blueberry in skincare?
"Blueberry has a lot of benefits for skin" confirms Elsie and Dominika. "It is naturally rich in oleic fatty acids which helps nourish the skin and lock in moisture. Blueberry is also a natural blue-light blocker, great for those who work at a computer all day" they explain. It is also rich in vitamin A, points out Rosanna. "A source of pro-retinol, source of omega 9, applying blueberry topically protects against oxidative stress, helping to boost collagen production, calm and soothe acne and helping to improve circulation".
Which skin types is blueberry best suited for?
"Due to being rich in beta-carotene which can convert to vitamin A, blueberry is great at treating hyper pigmentation and areas of weakened texture" says Dominika and Elsie. Due to it's calming properties, Rosanna also recommends this powerhouse of nutrients for fighting inflammation related to acne, psoriasis, eczema, and premature aging.
When should blueberry be applied?
Both Dominika and Elsie advise applying a blueberry-infused formula both morning and evening, however point out that due to its natural blue light-blocking properties, it will work most effectively during the day.
The experts recommend:
Fungi
What are the benefits of fungi in skincare?
The main types of fungi used in beauty are shiitake (lentinula edodes) and reishi mushrooms (ganoderma lucidum)" says Rosanna. High in antioxidants, she explains that the main benefits of the superfood include skin brightening, hydration and their anti-inflammatory and anti-bacterial properties. Super gentle on the skin, fungi-based skincare can be used by all skin types.
When should fungi be applied?
Found in both cleansers and moisturisers, Rosanna recommends using fungi-infused products both morning and evening. to protect the skin from environmental aggressors and reduce inflammation.
What are the benefits of fungi in beauty supplements?
"Fungi supplements help protect the skin from the environment, while also reducing inflammation and soothing the skin, and they even treat pigmentation" says Rosanna, adding that they can also help with managing stress.
The experts recommend:
Working with brands at LOOKFANTASTIC for over two years I have developed my knowledge of all things beauty from key skincare concerns to niche makeup tricks and haircare hacks. I have a major passion for finding effective solutions that are easily accessible to everyone so that we can all achieve our best, glowing complexion.