Although we may be skipping the summer holiday this year, there's no excuse for skipping on a summer tan. With tanning products both safer for your skin with no risk of UV damage, they also come with the advantage of being tan line free, nourishing for the skin and you can achieve an all over even glow that can be hard to achieve under the sun. We have picked out our most loved self -tanning products for face and body so that you can achieve the same bronzed, sculpted look in minutes that would usually take weeks to build.
1.

Vita Liberata Body Blur Instant HD Skin Finish

Top of our list for the quick fix for flawless skin has to be the Vita Liberata Body Blur Instant HD Skin Finish. The light reflecting body makeup creates an air brushed look all over, working to minimise the appearance of blemishes, imperfection and giving an all over even sun-kissed glow. The organic formula can be used on both body and face and is water resistant but easily washed-off with soap.

2.

St.Tropez Self Tan Purity Vitamins Face Serum

For a natural and flawless glow that will also enhance your complexion we couldn't recommend the St. Tropez Purity Vitamins Face Serum more. Specially designed for delicate facial skin, the serum is enhanced with the uniquely-blended Sunshine Complex, which contains Hyaluronic Acid, nourishing Vitamin C and Green Mandarin Water, for luxurious moisturising effects that leave your base glowing from within. Containing the same Sunshine Complex, the

St.Tropez Self Tan Purity Vitamins Mist

offers the same natural-looking tan all over the body with easy application and no mitt needed. Both products develop over 4-8 hours to give a subtle bronzed look, leaving skin looking and feeling soft and sun kissed.

3.

He-Shi Ultra Dark Express Liquid Tan

Re-create that holiday glow with this Ultra Dark Express Liquid Tan from He-Shi. Achieve your full tanning potential without any streaks or patches by re-applying until you reach your desired shade with the easily applied formula. The Liquid is also pH balanced, containing a blend of Avocado, Argon Oil, and Vitamins to maintain healthy, hydrated skin that will help maintain your flawless, even tan and guaranteeing an even fade (if you chose to let it).

4.

Tan-Luxe The Gradual Illuminating Tanning Lotion

If you prefer a more gradual tan and want to build up to your goal shade, then try the Tan-Luxe The Gradual Illuminating Tanning Lotion. The formula is an oil/lotion hybrid that moisturises the skin, infused with a hydra-tan formula for a natural, luminous glow. The lightweight formula absorbs effortlessly into the skin, leaving behind no residue or transfer.

5.

Isle of Paradise Self-Tanning Drops

If you're looking for a customisable glow that can easily be incorporated into your skincare routine, look no further. These Self-Tanning Drops by Isle of Paradise can be added to your moisturiser to create a subtle bronzed shimmer. The more drops you use, the deeper the glow! The drops will also add to your moisturiser by hydrating the skin with Coconut, Chia Seed and Avocado Oils to create an even, healthy-looking finish.  The drops are enriched with colour correcting actives to ensure the most natural-looking tan that's never orange.

6.

Tan-Luxe The Face Anti-Age Rejuvenating Self-Tan Drops

Not only will these Rejuvenating Drops by Tan Luxe not contribute to Photo-ageing like the the Sun's harmful rays, but they will also help reduce the appearance of existing signs of ageing whilst leaving you with a smooth, golden complexion. With the same cult favourite formula as their original drops with a hydrating blend of Raspberry Seed Oil, Vitamin E and Aloe Vera the drops nourish the skin, whilst the added Tri-Collagen booster helps to minimise imperfections and wrinkles. Simply add a drop to your usual moisturiser using the convenient pipette, blend in and apply!

7.

Bondi Sands Everyday Gradual Tanning Milk

Super lightweight and quick absorbing, this Gradual Tanning Milk is perfect for everyday use. Blended with Aloe Vera and Vitamin E to soothe and nourish the skin, the hydrating formula delivers an instant hit of bronze that slowly develops to leave you with long lasting colour. The pump bottle is easy to apply onto your tanning mitt, and best of all it's blended with Cocoa Butter for an amazing smell!

8.

Vita Liberata Body Blur Luminosity - Gold

Release your inner golden goddess with the Vita Liberata Body Blur Luminosity - Gold.  The glistening formula, suitable for both face and body, contains ultra-reflective pearlescent pigments to create the glass-skin look as seen on the catwalk and red carpet. Due to it's light-reflecting properties, it is best applied to the shoulders, cheekbones and eyelids for a dewy shine that will accentuate you're natural highlights, creating a more sculpted and toned appearance. The nourishing formula is infused with Organic Aloe and Shea Butter to condition the skin and create a silky-smooth texture, hydrating and protecting your skin as you glow.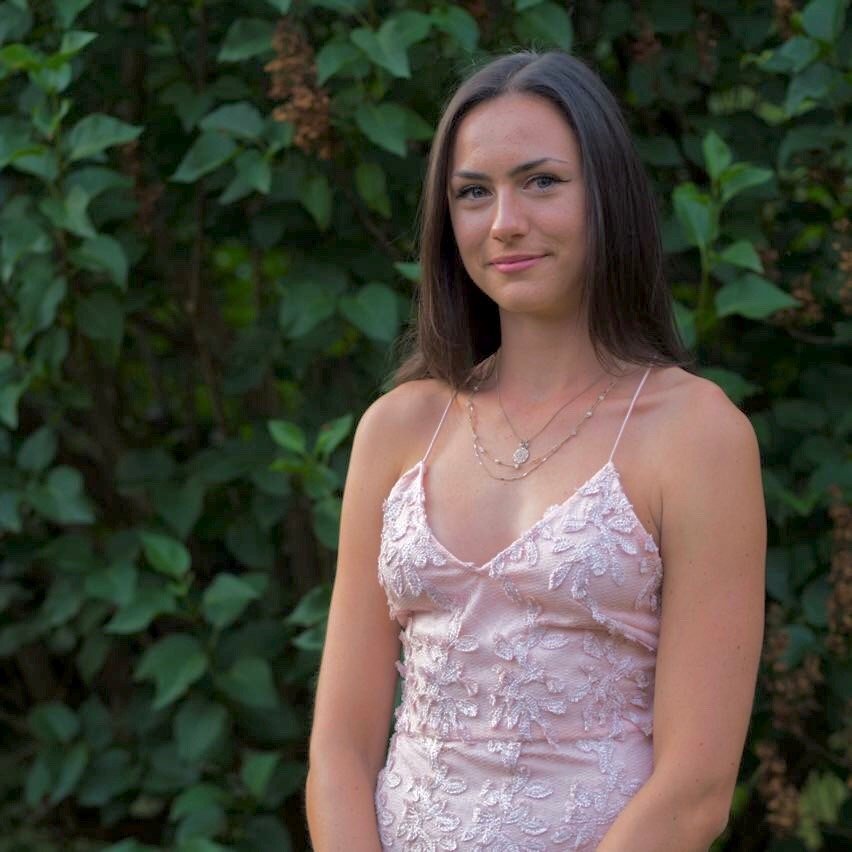 Working with brands at LOOKFANTASTIC for over two years I have developed my knowledge of all things beauty from key skincare concerns to niche makeup tricks and haircare hacks. I have a major passion for finding effective solutions that are easily accessible to everyone so that we can all achieve our best, glowing complexion.