There's nothing like a fresh golden glow to make you feel summer-ready. But achieving a streak-free finish can sometimes be a difficult and daunting task. When it comes to choosing a fake tan, there are hundreds of different serums, mists, mousses and drops out there, making it somewhat difficult to know which product is truly right for you.  
If you're stuck between serums, and muddled over mousses, don't panic – we've got you covered. Speaking with the tan gurus at Isle of Paradise, we have put together your one-stop guide to understanding how to choose the right tanning products for you. Ready to get your glow on? 
How to choose the right formula  
There are many different products you can use to tan, all of which are effective in their own way. But when it comes to choosing the right tan for you, it's important to focus on your skin type, to ensure your skin stays hydrated and nourished as you tan.  
Dry skin  
If you have dry skin, it's important to lock in as much moisture as possible with your tanning formula. This not only helps the colour last longer, but nourishes your delicate skin. For thirsty skin, spritz a lightweight tanning water or mist onto your body and blend with your hands or a mitt for a refreshing burst of hydration.  
Enriched with Chia seeds and Avocado oils, Isle of Paradise's tanning waters deliver instant moisture as well as a golden glow. "We call this a spray tan in a bottle- it's perfect for anyone who wants to tan in a flash, & the transparent formula guarantees a no-mess application, everytime!" 
Sensitive skin 
For those with sensitive skin, using products with nourishing ingredients is essential. If you suffer with sensitivity, try using a serum or drops that include ingredients such as coconut water or Argan oil. Using tanning drops allows you to keep your skin nourished by mixing your tan in with your normal skincare routine. 
Formulated with hydrating coconut, Isle of Paradise's Self-Tan Drops are ideal to protect your skin as you glow. "Mix these self-tanning drops with your daily moisturiser and apply with your hands for a custom glow. Easy, straightforward, and no-extra steps required." The other great thing about using tanning drops is that you can add more or fewer drops to your skincare to customise your glow to suit you. 
Normal skin 
If you have a normal skin type and want to get a rich, radiant tan, then using a classic tanning mousse is ideal for you! There are many formulas on the market ranging from brown coloured mousses, to clear ones. 
Isle of Paradise offer two nourishing types of mousse, both of which are lightweight and fast-absorbing, helping you to achieve a streak-free glow. "Choose how you glow- clear or classic- and apply with your Isle of Paradise Tanning Mitt. It couldn't be easier to master." 
How to choose the right shade
There is a tan out there for everyone, you just have to find the perfect shade for you. Not all skin tones will suit the same colour. If you want your tan to look like it came from the sunny beaches of Barbados instead of a bottle, then the shade you opt for is crucial. 
Fair skin tones 
If you have a fairer skin tone, then it's best to opt for a subtle sunkissed glow. Isle of Paradise recommend using their light products with peachy undertones to achieve the most natural looking tan.  
Medium skin tones 
For medium skin tones, your tan should be giving you a golden boost. The tan gurus at Isle of Paradise suggest opting for their medium shade products that have a green undertone to give you a radiant touch up. 
Darker skin tones 
Fake tan can be a great way to enhance naturally darker skin tones. If you are wanting to deepen your bronze, then Isle of Paradise recommend using their dark toned products with violet undertones.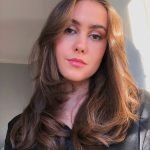 As someone with an affinity for all things beauty, discovering fantastic new products is my not-so-secret obsession. Over the years I've tried and tested a mountains worth of creams, serums and cleansers, finding some of my favourite 'holy-grail' products along the way. However, I'm always on the lookout for more ways to nourish my hair, perfect my dewy base, or enhance my skincare routine. Working as a beauty blogger for over 3 years, I've been lucky enough to collaborate personally with lots of amazing beauty brands including Christian Dior, The Body Shop and Dermalogica. I've used the Dermalogica special cleansing gel religiously since I first got it and their products are some of my ultimate skincare faves. When it comes to cosmetics, NARS Sheer Glow foundation is definitely my go-to - I live for a light, glowy base!