It rare for a specific shade of a product to become so well known that it overshadows all the rest, but Clinique's Black Honey Almost Lipstick has done exactly that. Bursting back onto our social media screens yet again, five decades after its initial release, read on as we uncover the story behind this iconic lipstick.
Where it all Began
The Black Honey shade first made its debut in 1971, 50 years ago, and instantly became the best-selling shade in US department stores. Its perfectly deep purple shade proved to be an incredible hit and continued to keep selling for decades.
In 1981, the Black Honey shade was launched in its Almost Lipstick formula; a perfect wash of colour on the lips that was specifically designed to complement every lip tone and skin colour.
So huge was its popularity, that even as the rest of the Almost Lipstick range was discontinued, the Black Honey shade still lives on as the only shade Clinique make in that formula. The shade outlived the product!
So What Makes it so Special?
The Black Honey magic is real and has captured generations of women under its spell.
Clinique designed the shade to be the makeup equivalent of a black turtleneck: the go-to for women of every ethnicity and every age.
The shade is a perfect blend of red, blue, orange and yellow pigments, meaning it complements every skin tone. Combined in a sheer base as an Almost Lipstick, it softly blends with your natural lip colour so the result is juicy, beautifully defined lips.
It truly is a little bit magical how it works for everyone and this is the fundamental reason for its success.
Now, 50 years since it first appearing on the market, Black Honey is once again going viral on Tik Tok for its universally flattering hue and ultra-moisturising formula. There is no doubt that this is one of the most iconic shades of lipstick that has ever existed.
The Black Honey Takeover
Not only has this unique shade gathered legions of fans over the decades, it has also inspired a whole host of Clinique products in that perfect raisin hue!
From velvety lip primers ultra-nourishing lip balms, Black Honey is a shade Clinique and their customers keep turning to. It is being adapted for new audiences and incorporated into the latest trends as Clinique keep expanding their makeup range.
However, nothing can replace the original and I think the Black Honey Almost Lipstick might just be here to stay.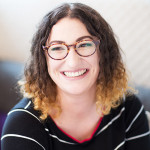 Major fan of scented candles, Make Up brushes and Highlighter. I'm always on the hunt for those Holy Grail products and my dressing table is covered in more beauty products than I like to admit. As an adopted Northerner originally from Brighton, I spend most my days wondering what all this rain is about. My hair isn't grateful for the move. Currently loving:
NIOD Photography Fluid