With summer gone and the cold weather creeping it, many of us will start to notice a change in our hair. Hair types such as curly and afro hair tend to need more TLC to ensure waves stay bouncy and defined. To help, we've put together our favourite products you need in your routine to help replenish your afro hair thought the autumn and winter months. 
Hydrate
The key to healthy and long-lasting curls is to keep them hydrated. The Pantene Gold Series Hydrating Oilleaves your hair with a fortified appearance that seems stronger and more resilient. Blended with Argan Oil, the oil has a lightweight texture that absorbs readily into strands without weighing them down or giving your mane a greasy appearance.The oil is enriched with silicones, which means it helps to seal your cuticles for a smoother, silkier look that's extra shiny and lustrous. Another great hydrating Shampoo product, the System Professional Hydrate Shampoo is infused with a Hydrating moisture complex and Vitamin B5 to enhance body and lock in moisture whilst cleansing.
Condition
Once curls are thoroughly hydrated, the next step is to deeply nourish and condition them. The Pantene Gold Series Hydrating Butter Crème is a carefully refined leave-in conditioner, specially formulated for natural or relaxed hair types. Aiming to promote stronger and healthier afro hair, the Hydrating Butter Crème infused the strands with replenishing moisture, creating a hydrated and refreshed appearance. Free from sulphates, the treatment melts into the hair effortlessly to moisturise both curly and relaxed styles for up to 72 hours. If you prefer to use a rinse-outtreatment, Shea Moisture's Jamaican Black Castor Oil Strengthen& Restore Treatment Masque works to replenish, and promote healthy hair growth, whilst Shea Butter conditions the hair and scalp to leave it comfortable. Ideal for colour-treated, chemically-processed or heat-styled hair, Keratin restores strength and combats breakage so you can experience smooth, sleek locks with improved elasticity. 
Define
Conditioning your curls can sometimes leave them feeling heavy, so to bring them back to life ensure you define them with our favourite products. The Camille Rose Naturals Curl Maker Curling Jelly works to enhance and define your waves without leaving them feeling heavy, crunchy or sticky. Marshmallow root helps to smooth the appearance of frizz to define the curl pattern, while helping to detangle strands for improved manageability. Another great product is the Aveda Be Curly Curl Enhancer that helps to define and heighten shine. This curl enhancing lotion effectively tames frizz and boosts shine while intensifying your gorgeous curls. 
Protect
Now that your curls are as big, bouncy and defined as ever one last important step is to protect your locks. The label.m Protein Spray made up of a moisturising blend of jasmine, sweet pea, vanilla, wheat and soy helps to shield hair from heat damage whilst the Enviroshield Complex provides seductive shine. Spritz over hair when using styling devices to ensure curls are fully protected. Another way to avoid heat damage is to refresh your hair instead of wash it every day. Living proof dry shampoo takes care of second day hair so you don't have to. The weightless formula instantly freshens up the feel and appearance of locks between washes. To further help hair spray in the Pantene Gold Series Leave-in Detangling Tames Frizz Milk to nurture strands.  
Satin pillowcases
Renowned celebrity hairstylist Stefan Bertin, suggests that satin pillow cases should be used at night alongside protective styling to help keep afro hair safe. "Cotton is super absorbent, so it strips much needed moisture from hair. It can also cause a lot of friction which can result in unnecessary breakage and frizz. The best way to avoid this is to swap your pillowcase out for one made out of satin or silk."Exclusive to LOOKFANTASTIC the Pink Agate Slip Pure Silk Pillowcase is soft on the skin and gentle on the hair. Specially designed, the fibres are non-absorbent, reducing transfer and letting your hair and skin hold onto essential oils and moisture. If you're wanting a full luxury sleeping experience try the Holistic Silk Anti-Ageing Rejuvenating Sleep Set that comes with an additional silk eye mask. Alternatively, if you don't want to switch up your bedding, protect your hair with a silk hair tie instead, our favourites are the SILKE London Coco Hair Ties.
Shop all afro hair products at LOOKFANTASTIC here.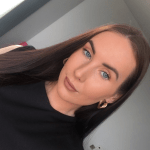 As a beauty fanatic I'm always on the lookout to try and experiment with new products! I've been writing about everything beauty for over 3 years and specialise in skincare so have plenty of tips and tricks to help put blemishes at bay and get your complexion glowing. Whilst being a content writer at LOOKFANTASTIC I've had the opportunity to collaborate with incredible brands including Tom Ford, Dolce & Gabbana and La Mer, taking my understanding of the industry to the next level. In the past I've been a freelance makeup artist and have collaborated with brands including NYX and Revolution Beauty on a personal level, sharing my makeup creations for the world to see. My ride or die brands have to be PIXI, Laura Mercier and Bobbi Brown and I can't live without my trusty MAC Velvet Teddy!