If you're considering going for DIY wedding makeup, then you are in great company. If Kate Middleton could do her own makeup for what might have been the biggest wedding of the decade, then there is no reason why you shouldn't too!
To help you feel your most beautiful on your wedding day, we're sharing all our tips and product recommendations to help you get the perfect makeup look for your big day, all by yourself.
Our Top Tips
Doing your own makeup for your wedding is a great option for lots of brides, including a fair few members of the Lookfantastic team. Not only is it often a great way to save money, but many brides feel more 'themselves' by doing their own makeup rather than using a makeup artist.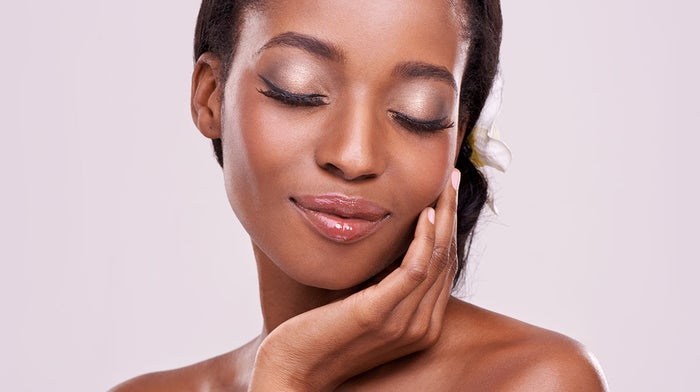 However, it can feel like a mammoth task so these are few tips before you get started:
Use your favourites.

It can be tempting to go with all new products but if you have a makeup essential that you love, then make that part of your wedding day look. Products you love and trust will help you feel beautiful.

Treat yourself to something special.

To have something to remember, why not treat yourself to something special like a luxury lip colour or beautiful powder compact. You'll remember your wedding day everytime you use them.

Trial everything.

The key to making sure you're happy on your big day is by testing out the look. Wear it out and see how it lasts, photograph it to see what it looks like under flash, try it on with your wedding dress to make sure the look ties together, do everything you can to check you're happy with the final look and you'll feel confident on the day.

Practice makes perfect.

 Make sure you practice anything you aren't 100% confident with like applying falsh lashes or winged liner.

Look for foolproof formulas.

 Your makeup needs to be hardwearing on your wedding day so hunt out products that will last the day. Longwear and waterproof formulas are essential!

Light layers are best.

On your wedding day you want to look radiant and cakey makeup is not what you want. Get coverage that looks flawless and natural by applying in light layers.

Invest in great tools.

Whilst it won't guarantee a professional finish, the right tools can make an amazing difference to your makeup. We love a makeup sponge for applying foundation and fluffy brushes are essential for making eyeshadow look beautiful.
The Essential Wedding Makeup Kit
It might feel like you need a huge bag of makeup to compete with a makeup artist but a smaller kit of amazing products makes applying everything on the day a breeze.
Put together your perfect makeup kit with these tips and recommendations:
Primer.

It helps hydrate and smooth the skin so your foundation goes on perfectly, as well as helping makeup last longer. Find one that works for your skin type- some can help mattify, some can counteract redness, some can add radiance.

Foundation.

Match your base to your needs. If you prefer light coverage, go for a cc cream or tinted moisturiser. If you prefer more coverage, look for longwearing, high coverage foundations. Don't forget to avoid any containing SPF as this can make you look ghostly in photographs.

Concealer.

Cover undereye circles and any blemishes with a great concealer. Look for radiance concealers with a peachy tone to counteract grey under eyes. For blemishes, look for a matte cream formula that you can stipple on with a brush to make them invisible without looking cakey.

Highlighter.

Everyone loves to look radiant on their big day and a highlighter is one of our essentials for that loved-up glow. Liquid highlighters are amazing for a strobed finish, creams give a natural hint of light on cheekbones and powders can ramp it up.

Blush.

Whilst usually we love a bit of bronzer, blush on the apples of the cheeks gives a youthful, finish that looks beautiful on a happy bride. To make it tie in with your whole look, consider the colours in your bouquet before deciding to go with a pink, lilac or peachy toned blush.

Waterproof Mascara and Eyeliner.

Both open up the eyes with no risk of running. For mascara, consider whether you want volume, length or both when deciding on which to go for. Even if you don't want to go for winged liner, a thin line along the roots of the lashes will make eyes look more open and lashes appear fuller.

Brow Pencil.

Brows frame your face and whilst we recommend getting them shaped by a pro, make sure you fill in any sparse patches with light pencil strokes for a beautiful finish. Look for the best shade for you- ashier, cooler tones tend to look most natural. One or two shades darker than your hair tends to be best for keeping things natural.

Eyeshadow Palette.

An amazing eyeshadow palette is all you need for creating a beautiful wedding day look. Whether you want to go for subtle nudes, warm roses, smokey silvers or soft golds, shadow will add pretty definition to the eyes. Shimmers are especially beautiful for wedding looks.

Lip Stain.

Glosses and lipsticks are amazing but they can add stress on your big day if they smudge or bleed. Lip Stains are perfect for a long lasting finish that won't budge all day long and with lots of colours available, you can rock everything from a pretty nude to a bold red.
Our Favourites
Which products you go for will be a very personal decision, depending on what works best for your skin type and the look you want to go for but for a simple, radiant look, these are our top picks.
Top It Up On The Day
Your wedding day celebrations can go on for a long time and after spending so much time and effort on your makeup, you want it to stay looking its best. Having a tiny bag of essentials can keep you looking flawless all day long.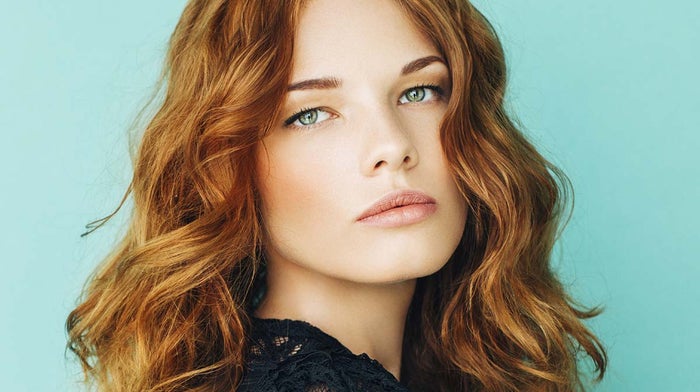 Most brides don't have the space for a full makeup touch up kit but there are 3 essentials that we would always recommend:
Blotting paper

will take away any shine without caking up your makeup.

Lip balm

will keep lips hydrated all day long.

Concealer

can do everything from topping up coverage to tidying up any smudged liner or lip colour.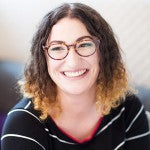 Major fan of scented candles, Make Up brushes and Highlighter. I'm always on the hunt for those Holy Grail products and my dressing table is covered in more beauty products than I like to admit. As an adopted Northerner originally from Brighton, I spend most my days wondering what all this rain is about. My hair isn't grateful for the move. Currently loving:
NIOD Photography Fluid