Most of us know that Vitamin C is the go to when you're feeling under the weather, and Vitamin D is the 'sunshine vitamin' that we need when we're not getting as much sunlight, but what exactly does Vitamin E do and more importantly, is it good for us? The simple answer is yes; all vitamins are essential to a healthy immune system and each have their own benefits to the skin, but the amounts that we need differ by vitamin and by person. Vitamin E is naturally produced by healthy skin, but like most other vitamins, we can benefit from that added boost in our skincare routine to help reap the full effects that it has to offer. Already commonly found in skincare products, sometimes disguised under the name 'tocopherol', we've outlined the main benefits of Vitamin E for you to fully understand what it does and how you can use it for your skin concerns.
The benefits of Vitamin E on the skin
It is an antioxidant
Vitamin E is a highly effective antioxidant meaning that it helps to protect against free radicals (the nasty particles in the air that can damage our skin). It does this by strengthening the skins natural protective barrier which keeps the bad stuff out (ie. pollutants) and the good stuff in (ie. moisture). Due to it's high antioxidant content, it is therefore good at preventing photoageing, helping to keep the skin firmer and softer.
It helps protect against sun damage
Another skin threat that Vitamin E protects against, and one of the most relevant ones right now, is UV damage. UV light and sun exposure can reduce the levels of natural Vitamin E in the skin, therefore it's important to be topping it up with our skincare routine when we're exposed to sunlight a little longer than usual. This hero vitamin absorbs UVB light (the one responsible for both premature signs of ageing and more serious damage), stopping it from getting to the skin. Combined with Vitamin C, the two are commonly used in SPFs and prolong the time they are effective for.
It can reduce inflammation and scarring
Like most other vitamins, Vitamin E helps to support the immune system, which improves circulation and reduces inflammation. This makes it the perfect ingredient to help soothe irritated flare ups on the skin, or to help moisturise and calm chapped lips.
It hydrates
As mentioned above, Vitamin E helps strengthen the skins natural barrier, working to keep moisture locked in and prevent any irritation. So if you're looking for super soft and hydrated skin (who isn't?) then Vitamin E should definitely be a regular feature in your skincare routine.
It can help treat Hyperpigmentation
Calling on our vitamin dream team again, when paired with Vitamin C, Vitamin E can help even out the skin tone including any dark spots for an all over brighter and healthier complexion.
When to use Vitamin E
Vitamin E can be applied at any time of the day, morning or night and is soluble, meaning it absorbs into the skin. However, some people do find that in high concentration, Vitamin E can have a thicker consistency and is best applied before bed when you aren't applying makeup straight afterwards and it has all night to sink into the skin for full effect.
Though uncommon, Vitamin E can irritate extremely sensitive skin types, so if you know your skin doesn't react well to new ingredients, start it off slow and try it out at a small concentration in a hydrating moisturiser with other soothing ingredients such as aloe vera.
The best Vitamin E products
Bobbi Brown Vitamin Enriched Face Base
The perfect starter product for anyone new to Vitamin E, the Bobbi Brown Vitamin Enriched Face Base is a moisturising primer that can be used alone or underneath makeup. The formula is enriched with not only Vitamin E but also B and C, along with Shea Butter, a complete concoction of skin nourishment.
Medik8 C-Tetra Serum
If you're looking to reap the full anti-ageing benefits of Vitamin E, then this Tetra Serum is a must buy. Working with the Vitamin C, the pair are absorbed deep into the skin to reduce the appearance of wrinkles and dullness.
Sukin Rosehip Nourishing Cream Cleanser
If you're in the market for a new vitamin packed cleanser that isn't harsh on the skin, is enriched with essential oils, and will effectively remove dirt and makeup, look no further.
Perfectionist Pro Multi-Defense Aqua UV Gel SPF 50 with 8 Anti-Oxidants
The name says it all; this Perfectionist Pro Multi Defense Gel is protection all round. Working against UV damage and free radicals, the 8 Anti-Oxidant formula completely shields the complexion whilst hydrating and smoothing.
NUXE Huile Prodigieuse Multi Usage Dry Oil
Non-greasy and ultra nourishing, this multi-purpose Oil by Nuxe can be used on the face, hair or target areas such as stretch marks to hydrate and repair.
Origins Three-Part Harmony Cream
If you want soothed, soft, supple skin that looks revitalised, the Origins Three-Part Harmony Cream is a deeply hydrating blend of Vitamin E and plant butters, ideal for daily use.
Pestle & Mortar Pure Hyaluronic Serum
Vitamin E and everybody's favourite hydration go to, Hyaluronic Acid; what more could we ask for?
Liz Earle Instant Boost Skin Tonic
A post-cleanse care package for the skin, this Tonic by Liz Earle offers all of the repairing and protective benefits of Vitamin E, as well as soothing aloe vera to keep the skin calm and ready for the day ahead.
Zelens Intense Defence Serum
Though pricey, we promise it's worth it! This Defence Serum has you protected against free radicals with 18 active anti-oxidants, and helps to support the skin's natural collagen production to keep your complexion full and wrinkle free.
Shop all Vitamin E based products on lookfantastic here.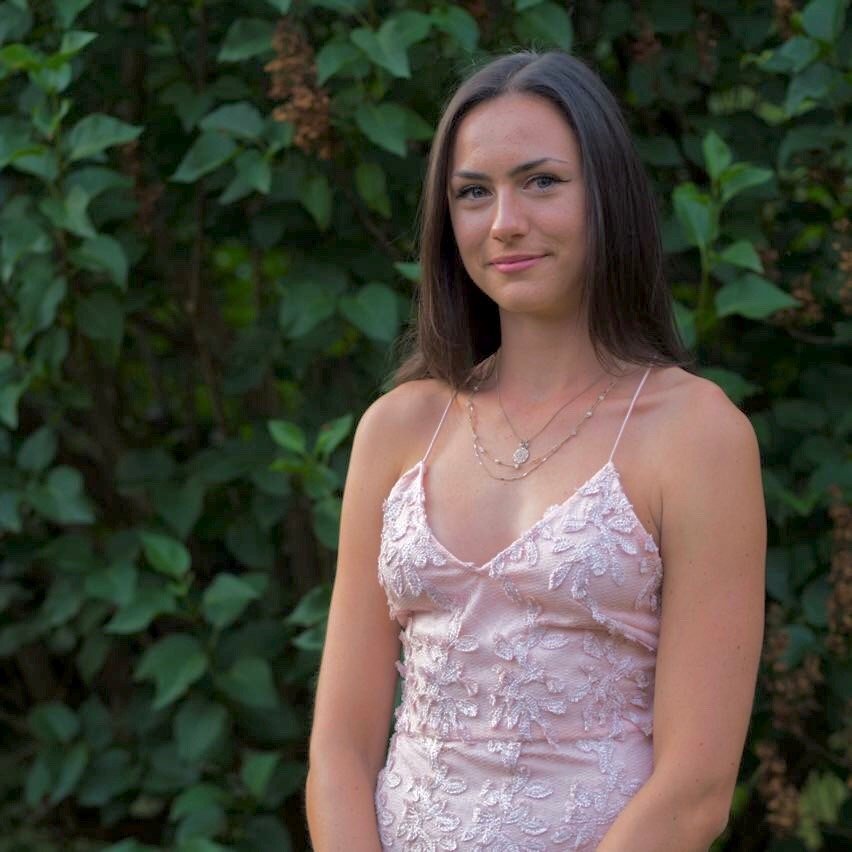 Working with brands at LOOKFANTASTIC for over two years I have developed my knowledge of all things beauty from key skincare concerns to niche makeup tricks and haircare hacks. I have a major passion for finding effective solutions that are easily accessible to everyone so that we can all achieve our best, glowing complexion.