Our individuality is not only important for giving us a sense of identity, but also can help build confidence by making us feel special and one of a kind. Just like with your clothes, hair style, hair colour or makeup, your signature scent is something that is personal and should be tailored to suit your personality, mood and preferences. We have picked out a few of our most iconic and characteristic scents that will leave an impression.
For some of us finding 'the one' comes easily and it's love at first spray, however for others getting the right balance of sweet, floral or spice that you're looking for can seem impossible, with no one fragrance ticking all of your boxes. If this sounds like you, we suggest fragrance layering or 'scent pairing'; layering and combining your favourite fragrances to create the perfect blend for you. We spoke with Emma South, the Fragrance & Lifestyle Expert for Jo Malone London (@emma_jomalonelondon) on how to pick your perfect pair to create your entirely unique signature scent.
Jo Malone London
How does Scent Pairing™ work?
Scent Pairing™ was originally born from the idea that fragrance can be tailored to embrace a mood or occasion, or simply to express your individuality. Whether it's freshening up a floral with a citrus zing or adding spice for an alluring warmth, you can adjust your fragrance combination to suit your mood, style or the season, knowing that whatever you choose will be unique. Each Jo Malone London fragrance has been designed to be worn alone or combined with other fragrances, layering scents and textures to create a fragrance that is bespoke and personal to you. For example Lime Basil & Mandarin brings a citrus burst and daring herbal dash to other Jo Malone London fragrances. Try it with Grapefruit, which adds an extra splash of uplifting brightness or Pomegranate Noir to enrich it with sensual depth.
To find your perfect Scent Pairing™, you should start by looking at the different fragrance families. You may find you are drawn to citrus, spicy, fruity or floral. You will have an emotional and sensory connection with a particular genre of scent. From there you can play to lift or to deepen fragrance, to spice or to complicate, to simplify or to add mystery, and create something special to you. Layering different textures of a fragrance is the best way to create depth and to enhance the longevity on the skin. Try beginning your layering ritual with an energising body & hand wash from our citrus family then pamper yourself by applying an indulgent body crème finished with a spritz of your cologne.
Emma's top tips:
@emma_jomalonelondon
Pulse points, being the warmest part of the body, are the traditional areas to wear fragrance. These areas emanate scent really well but a combination of pulse points with clothing or even a mist in your hair will hold all day and awaken with movement.
An elegant and creative way to wear fragrance is with one scent worn on the front and a different scent misted down your back. All Jo Malone London fragrances are designed to layer seamlessly with one another and this way you can experience three different effects throughout the day. For example you might want the playful scent of English Pear & Freesia to announce your arrival in to a room whilst a more sensual train of Pomegranate Noir will linger as you leave. At other times the two entwine, conjuring a fruity, fresh & playful combination.
Jo Malone London Lime Basil and Mandarin Cologne
One of the brand's signature fragrances, this elegant and perfectly balanced mix of citrus and herbal hues is a refreshing and relaxing scent. The cool, fruity aroma gives off a comforting presence that will become your familiar and warming signature scent.
Top Note: Mandarin.Heart Note: Basil.Base Note: Amberwood.
Jo Malone London Pomegranate Noir Cologne
Perfect for matching with your LBD and heels, this sensual scent captures exotic notes of Pomegranate and Pink Pepper for a bold and daring combination. Laced with Casablanca Lily and smokey Guaiacwood, the fragrance embodies empowerment capturing both femininity and strength.
Top Note: Pomegranate.Heart Note: Casablanca Lily.Base Note: Guaiacwood.
Jo Malone London English Pear and Freesia Cologne
Inspired by modern British culture, this fragrance captures British Autumn time with fresh notes of ripe Pear and cool white Freesias. Patchouli, a deep, woody note, takes hold at the base to create a sensual, timeless and lasting cologne.
Top Note: King William Pear.Heart Note: Freesia.Base Note: Patchouli.
Shop all Jo Malone fragrances on lookfantatic here.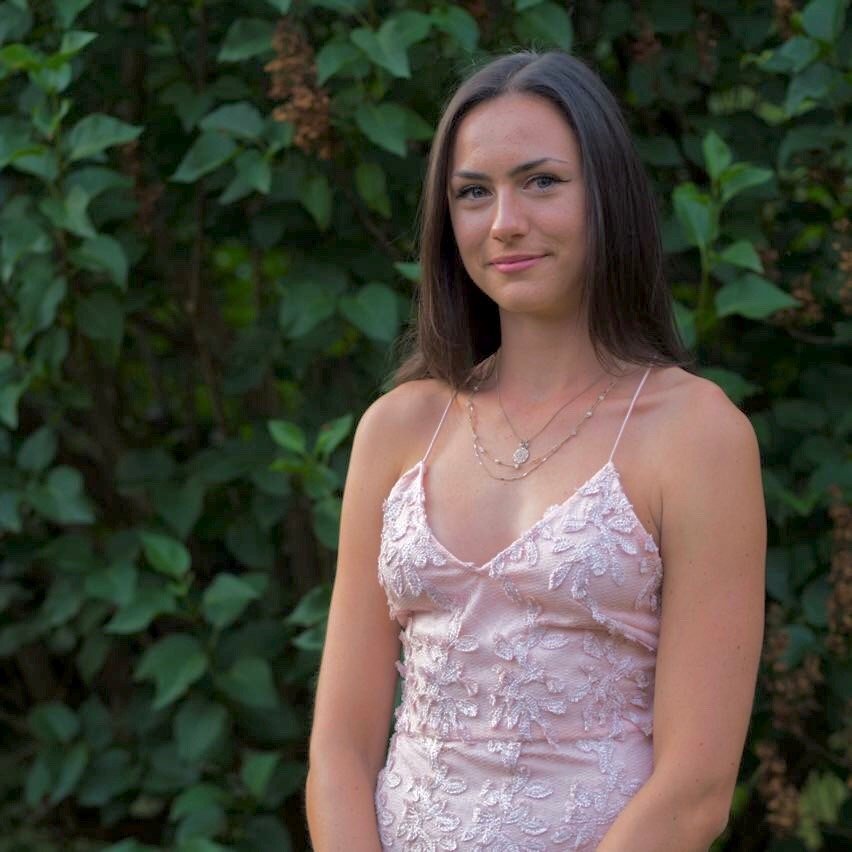 Working with brands at LOOKFANTASTIC for over two years I have developed my knowledge of all things beauty from key skincare concerns to niche makeup tricks and haircare hacks. I have a major passion for finding effective solutions that are easily accessible to everyone so that we can all achieve our best, glowing complexion.