With over 20 years in the industry and a background in cosmetic science, Sarah Chapman is the founder and visionary behind one of the beauty industry's most innovative skincare brands, Sarah Chapman Skinesis.
The iconic Skinesis range was launched in 2008 and quickly became a best-seller favoured by many and found in bathroom cabinets worldwide. If you're unfamiliar with the multi-award-winning Sarah Chapman Skinesis range or you are curious to learn more about this highly coveted skincare brand, read on as we share everything you need to know about Sarah Chapman Skincare.
Who can use Sarah Chapman skincare?
Sarah Chapman has a dedicated product specially formulated for all skin types ranging from dehydrated to oily. Whether you're looking to target the signs of aging, add radiance and lustre to your skin, reduce the appearance of pigmentation and dark circles or target a specific skin complaint, there will be a dedicated Skinesis product for you.
Hero products from the range include beauty tools such as the Sarah Chapman Skinesis facialift and multipurpose formulas such as the Sarah Chapman Overnight Facial.
Where is Sarah Chapman's Skinesis clinic based?
Based at her London salon in Chelsea, the Sarah Chapman Skinesis clinic, Sarah tailors all of her treatments to target her client's skin needs and concerns.
Loved and respected by celebrities such as Victoria Beckham and Megan Markle and beauty influencers alike, Sarah Chapman is a renowned facialist and skincare authority whose hands are reportedly insured for a whopping 1 million pounds!*
Sarah's in-clinic technique combines a hands-on gymnastic massage paired with her potent skincare formulas to produce beautifully glowing and radiant skin.
Is Sarah Chapman cruelty-free?
The Sarah Chapman Skinesis range is not tested on animals and never has been, making the brand entirely cruelty free. Whatsmore, 90% of all Sarah Chapman products are vegan.
Which Sarah Chapman product should I try?
Take time for yourself and treat your skin with the Sarah Chapman Skinesis Pro Hydro-Mist Steamer. This portable facial steamer is inspired by the professional facial steamers used in Sarah Chapman's Skinesis Clinic so you too can get in on the magic.
How does the Skinesis Pro Hydro-Mist Steamer work?
The purifying facial steamer works by performing a deep clean on your skin by emitting ionic, nano-sized steam particles that penetrate deeply into your skin. Pores will be decongested and dead skin cells and other pollutants will be removed from the deepest layers of your skin. Your skin will be left looking brighter, more radiant and glowing.
Ideal for
People with dry skin - Restores moisture levels, hydrating skin to help soften the appearance of fine lines and wrinkles.
Key Features
Nano-sized particles penetrate the skin more efficiently than regular steam.
Programmed with cleansing options ranging from 5 to 10 minutes.
Each product from the Sarah Chapman Skinesis range has been lovingly created to deliver impactful results with long-term, visible effects. At LOOKFANTASTIC, we stock the full range of Sarah Chapman Skinesis products. Try it today!
Source* Sarahchapman.com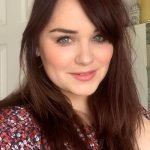 I've been writing about hair and beauty for over 10 years. I am a collector of vintage perfume and my go-to look always includes a bold pink lip! For more, visit https://www.goodgollymisshollie.co.uk