5 Myths You May Have Heard About Fake Tan 
Fake tan has come a long way over the years, long gone are the days whereby you were more likely to look like a streaky orange than a bronzed goddess after applying a self-tanner. But as fake tan formulations have evolved over time and more products have innovated within the self-tan market, it's easier than ever to fake a 'just got back from two weeks in the sun' kind of glow, albeit without the skin damage!  
As is the case with many beauty products, there are always numerous myths surrounding them. Here, we'll be debunking 5 myths about fake tan and setting the record straight. So if you're curious about streaking, worried about turning a strange shade of tango orange, or wondering whether you should moisturise before or after fake tanning, then this article is for you.  
Common fake tan myths 
Fake tan myth #1  
All fake tan stains the bedsheets 
Does all fake tan stain the bedsheets? The answer is no. It's not the tan that is staining your bedsheets, it's the guide colour that is added to many self-tanners to help with a more precious application. For stain-free sheets, opt for a fake tan that doesn't have a guide colour. Alternatively, if you need that guide colour to help with application, wear some loose, dark-coloured pyjamas to avoid ruining your favourite bedding. 
Fake tan myth #2  
Fake tan stops you from burning in the sun 
Can you tan through fake tan? The answer is yes and you can also burn through fake tan. Fake tanned or not, if you're out in the sun you still need to apply your SPF and sun cream to avoid skin damage. A sunless tan does not stop you achieving the real thing as it offers no barrier to UVA and UVB rays. You should always apply sun cream every half an hour that you're out in the sun as usual even when you have a self-tanner on. 
Fake tan myth #3 
Fake tan is bad for your skin 
There is no indication that fake tan is bad for your skin if applied correctly. Many people are curious about the ingredient that serves up that golden glow. DHA is the active ingredient that reacts with the top layer of dead skin cells and alters the pigment. As it's only reacting with the top layer of dead skin, this is why your fake tan only lasts for around seven to ten days as your skin naturally sheds and rejuvenates. The levels of DHA in most self-tanners is between 3% and 5% which is non-toxic and non-carcinogenic. 
Fake tan myth #4 
All fake tan will turn your skin orange  
Not all fake tan will turn your skin orange, as we previously mentioned. The quality of fake tan has come on leaps and bounds over the last 5 years. Now there is a wide range of fake tan shades and formulas that can be applied in different ways to ensure they work well with your skin type and tone. Try to choose a tan that is 2 shades darker than your natural skin tone. If you have fairer skin, opt for a light to medium fake tan, and if your skin is naturally darker choose a medium to dark fake tan.  
5 Fake tan myth #5 
Fake tan always dries streaky  
Nobody wants streaky skin, it goes against the outcome of wanting a gorgeous even glow. Streaks are however easily avoided - it's all in the application! To expertly apply fake tan, simply apply to exfoliated, moisturiser-free skin as a moisturiser can sometimes block tan from applying evenly and cause streaks. To ensure all pores are smoothed over, make sure you shave no less than 24 hours before your application. 
With so many fake tans on the market to choose from, you'll be sure to find a formula that best suits your skin tone and skin type. The key to a successful fake tan job, is all in the application. Take your time and apply thoroughly and you'll quite literally be golden!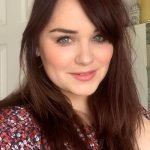 I've been writing about hair and beauty for over 10 years. I am a collector of vintage perfume and my go-to look always includes a bold pink lip! For more, visit https://www.goodgollymisshollie.co.uk