Glycolic acid deserves a place in any skincare routine all thanks to its diversity when it comes to treating breakouts, tackling the signs of ageing such as fine lines and wrinkles, as well as eradicating dullness and hyperpigmentation.
Glycolic Acid is a real all-rounder when it comes to treating the different areas of your skin, and here we'll be discussing the amazing benefits of using glycolic acid and how using it can really make a positive impact when it comes to your face and any skin complaints you may have.
The main benefits of using Glycolic Acid
Glycolic Acid reduces fine lines and wrinkles
Glycolic Acid minimises the appearance of pores
Glycolic Acid combats acne and breakouts
Glycolic Acid removes dead skin cells
Glycolic Acid evens out your skin tone
What is Glycolic Acid?
Glycolic acid is an alpha-hydroxy acid, otherwise known as an AHA that comes from sugar cane. And here's the science bit, alpha hydroxy acids are a group of natural acids found in many foods. According to Science Direct: Citric acid, for example, is found in citrus fruits such as lemon and oranges. Lactic acid is found in soured milk, malic acid is found in peaches, tartaric acid is found in cherries.
Glycolic Acid is an exfoliator that helps shed dead skin cells to make way for beautifully bright and radiant skin underneath. Glycolic acid can be found in a number of different formats including cleansers, toners, chemical peels and moisturisers.
The glycolic acid molecule is so small it can deeply penetrate through the epidermis layer of skin[1] to encourage cellular activity. This in turn can help smooth the skins surface texture which reduces the appearance of lines and wrinkles. Glycolic acid can also help unblock clogged up pores which are filled with excess sebum and dead skin cells.
How often should I use Glycolic Acid?
Glycolic acid is best suited to normal, combination and oilier skin types. If your skin reacts well to glycolic acid then you can use a lower-strength formula such as 10% daily or 30% twice a week. As Glycolic acid is an exfoliant, it is best to start using it liberally this is especially the case if you have more sensitive skin. You could start by using a glycolic cleanser to introduce your skin to Glycolic Acid if you're feeling unsure about going straight in.
What are the side effects of using Glycolic Acid?
It is really important to wear an SPF when you've used Glycolic Acid in the morning, this is because Glycolic Acid removes the top layer of your skin which puts it at risk of environmental damage from the sun which causes unwanted pigmentation.
Using a high concentration of Glycolic Acid without properly understanding what it is can also cause you to damage your skin rather than benefit it so always read the label on any Glycolic Acid product before application!
How long does Glycolic Acid take to work?
As is the case with all skincare products, consistency really is key when using Glycolic Acid, the effects start showing in around 2-3 weeks, and a complete skin transformation takes about 6-8 months so you need to be patient and consistent in order to start reaping the benefits of Glycolic Acid.
The 3 best Glycolic Acid products
If you're looking for the best products with Glycolic Acid, we have tried and tested the very best Glycolic Acid skincare you can buy. Here are our favourites...
The best Glycolic Acid Cleansing Pads
The Nip + Fab Glycolic Fix Daily Cleansing Pads will help to improve your skin tone and texture making for a brighter, younger-looking appearance. These handy cleansing pads are soaked in our wonder ingredient, Glycolic Acid as well as Witch Hazel and Hyaluronic Acid. In just one use you will eradicate dead skin and impurities without compromising on moisture.
Glycolic Acid delivers a gentle exfoliating action to help combat signs of ageing, including minimising the appearance of fine lines, wrinkles and visible pores. Vitamin E defends against free radicals and environmental aggressors to transform dull and lacklustre skin.
The Medik8 Balance Moisturiser and Glycolic Acid Activator is a lightweight moisturiser and resurfacing booster duo that join together to provide amazing results. The Set Contains:
Medik8 Balance Moisturiser (50ml)
The Medik8 Balance Moisturiser is a lightweight daily moisturiser formulated with a blend of prebiotics and probiotics to help rebalance skin's microbiome, for a healthy and radiant appearance. It combines Beta-Glucan and Niacinamide for hydrating, soothing results, and provides all-day oil control.
Medik8 Glycolic Acid Activator (10ml)
The Glycolic Acid Activator is an exfoliating formula that eradicates dead skin cells to smoothen the skin and maximise absorption of the moisturiser. Achieving brighter skin whilst the appearance of enlarged pores and blemishes are visibly reduced.
We hope you've found this guide to Glycolic Acid useful in how to incorporate it into your skincare routine for the results you've been striving for!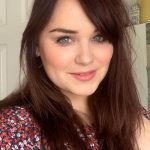 I've been writing about hair and beauty for over 10 years. I am a collector of vintage perfume and my go-to look always includes a bold pink lip! For more, visit https://www.goodgollymisshollie.co.uk