Hair damage is something that sneaks up on everybody at some point or another and can leave your locks a little lack lustre and in need of some serious damage control. Just in time to revive our sorry strands ready for party season, Aveda have released their revolutionary new Botanical Repair range that instantly repairs and strengthens damaged hair. Naturally-derived, cruelty-free and 100% Vegan, the range uses plant technology to naturally treat the hair, powering all of their production with wind power and housing them in 100% PCR and sustainable packaging.
How does hair become damaged?
There are four main causes of hair damage: physical, chemical, heat and environmental and within each type of damage there are multiple culprits:
Physical damage:

brushing, detangling, traction styling or extensions.

Chemical damage:

colouring, bleaching, perming, relaxing or Keratin straightening.

Heat damage:

straightening, blow drying and curling.

Environmental damage:

humidity, UV exposure and hard water.
How do I know if I have damaged hair?
Damaged hair generally looks dull and feels rough; it may have split ends or ends that look rougher, more broken and thinner than the rest of the hair. Damaged hair is very reactive to the weather (e.g. frizzy in humidity and brittle in cold or dry environments) and typically feels fragile, especially when wet.
Introducing the new Botanical Repair Range
If the above sounds familiar, your hair is in need of Botanical Repair! Comprised of a shampoo, conditioner, light and rich strengthening masque to suit your hair type, and a leave in treatment, the range offers a full routine and more to fully repair your hair. Suitable for all hair types, including healthy hair to ensure that it doesn't become damaged, the range harnesses the power of botanicals to repair hair by multiplying bonds that are critical to strengthening strands at their core, whilst a nourishing macro green blend de-tangles and smooths the cuticle to prevent breakage to leave you with a fully revived head of hair that looks shinier, bouncier and healthier.
How does the Botanical Repair Range work?
The range works by targeting the 3 key layers of the hair most prone to damage:
The F-Layer:

The F-layer is an invisible water-resistant lipid layer that is made of a unique fatty acid that "seals" the surface of the hair cuticle, preventing it from absorbing too much water from the environment. The F-layer can become damaged by daily aggressors that can remove the layer. Botanical repair™ features a protective bio-shield complex that creates a botanical F-layer to protect hair from future damage.

The hair cuticle:

The F-layer is directly attached to the cuticle, which is the next structure of a hair fibre that ultimately protects the hair's cortex. Cuticles can become damaged from chemical processes such as colouring, perming, and heat from thermal tools, which causes them to lift and flare resulting in rough, brittle hair prone to breakage. The nourishing macro green blend in Botanical Repair™, containing certified organic green tea, avocado and sacha inchi seed oils -- smooths the cuticle to de-tangle and prevent breakage. This unique blend replenishes lost oils, minimising friction between fibres while smoothing down a lifted, damaged cuticle. The cuticle is left conditioned and flexible helping prevent future breakage.

The hair cortex:

The cortex is the thick, interior layer of the hair strand and is responsible for many of the characteristics of any given head of hair, including texture, strength and colour. A damaged cortex leads to hair that is weak, and that breaks or splits easily. The cortex can become damaged from chemical processes such as colouring, perming, and excessive heat from thermal tools. Aveda's plant-derived bond multiplying molecule, penetrates the cortex and interacts with the keratin to help multiply and strengthen bonds while providing deep repair from the inside out. This interlocking mechanism multiplies bonds within and across the cortex, resulting in hair that is stronger and full of life.
The Botanical Repair™ range is 100% silicone-free, using naturally-derived ingredients such as candelilla wax that mimics the conditioning performance of silicones. Leading the way in responsible and sustainable packaging, the products are packaged in  post-consumer recycled packaging at the highest possible level.
How to use the Botanical Repair range to repair hair
Step 1: Aveda Botanical Repair Strengthening Shampoo
Start off your repairing routine by using the Aveda Botanical Repair Strengthening Shampoo. The plant-powered formula uses a 3 layer hair repair system to support bonds, increase resilience and prevent further damage. The delicately scented Marjoram, Rose and Ylang-Ylang shampoo gently removes excess oil, product build up and pollution using 94% naturally derived ingredients that lift dirt to give your hair the ultimate restart.
Step 2: Aveda Botanical Repair Strengthening Conditioner
Naturally, follow your Botanical Repair Strengthening Shampoo with the Aveda Botanical Repair Strengthening Conditioner. Designed to de-tangle and smooth strands, the conditioner makes hair more manageable, preventing breakage from physical damage. The lightweight formula fortifies your lengths without weighing it down or making it feel heavy or greasy, to leave your mane looking smoother, shinier and healthier. Made with 98% naturally derived ingredients, the Conditioner uses the same plant-based formula as the rest of the Botanical Repair family to target the F-Layer, cuticle and cortex of the hair, fixing any existing damage.
Step 3: Aveda Botanical Repair Intensive Strengthening Masque
Available in both a light and rich formulas, the Aveda Botanical Repair Intensive Strengthening Masque is developed for all hair types and textures to give extra care for damaged hair. For fine to medium hair, use the Light Masque or for medium to thick hair, opt for the Rich Masque. Each mask is built with the same nourishing ingredients that intensely condition the hair, working to repair cuticles and restore moisture to each strand using plant lipids. Unlike some other treatments, the Masques are finished with the same sweet scent of Marjoram, Rose and Ylang-Ylang so that your hair is left not only looking and feeling amazing but smelling good too! Depending on your level of damage, use the Masque 1-2 times per week instead of your Aveda Botanical Repair Strengthening Conditioner. After shampooing, smooth the formula through damp hair, leave on 2–5 minutes and then rinse thoroughly.
 

Step 4: Aveda Botanical Repair Strengthening Leave-In Treatment
After showering, gently towel dry your hair before applying the Aveda Botanical Repair Strengthening Leave-In Treatment to damp locks. Made with 99% naturally-derived ingredients, the leave-in formula both repairs and protects the hair fibres to increase softness and shine instantly. The treatment offers heat protection up to 230° to protect against future heat damage from styling, along with UV protection to shield hair from harmful rays from the sun. Locking in moisture and deeply conditioning, the treatment transforms your hair after the first use to smooth the hair's texture, increase shine and tame frizz and fly-aways.
Shop the full Aveda Botanical Repair Range on LOOKFANTASTIC here.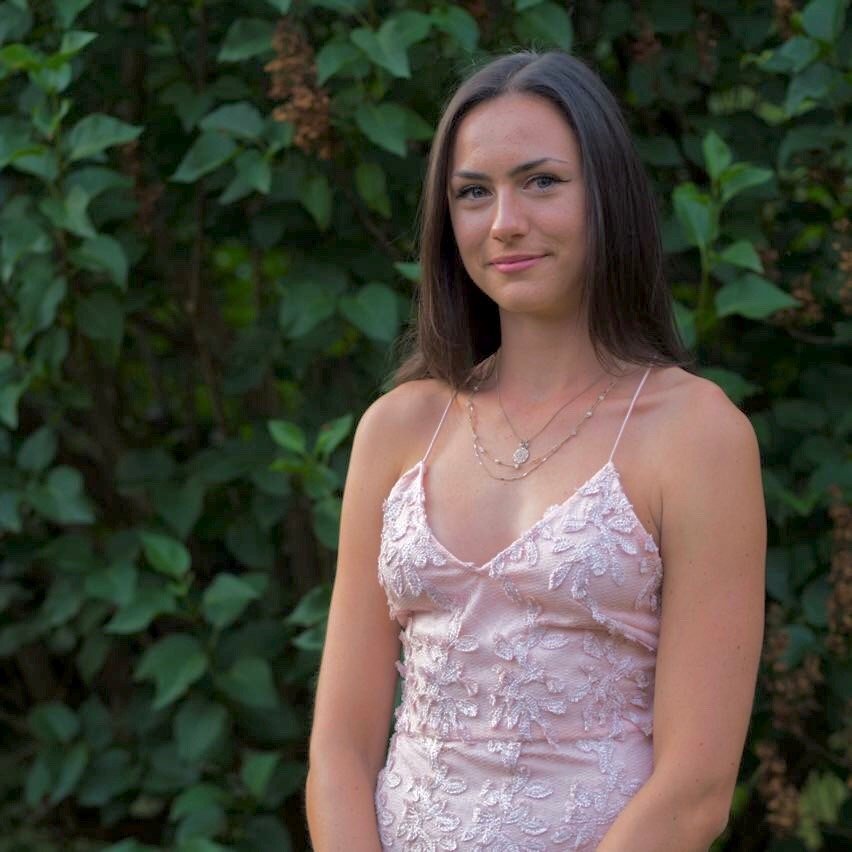 Working with brands at LOOKFANTASTIC for over two years I have developed my knowledge of all things beauty from key skincare concerns to niche makeup tricks and haircare hacks. I have a major passion for finding effective solutions that are easily accessible to everyone so that we can all achieve our best, glowing complexion.