The secret is out! We're so excited to announce that we are the OFFICIAL BEAUTY PARTNER of Love Island 2020! That's right, we're here to bring you all the poolside glamour and islander beauty secrets straight from the Love Island villa in South Africa. Whether you want to know the best beauty hacks from inside the Beach Hut or simply want a sneak peek into your soon-to-be favourite islander's makeup bag, find it right here at lookfantastic. But first, we got the beauty lowdown from our 2020 islanders. You heard it here first... 
Meet the Love Island Girls... 
LEANNE AMANNING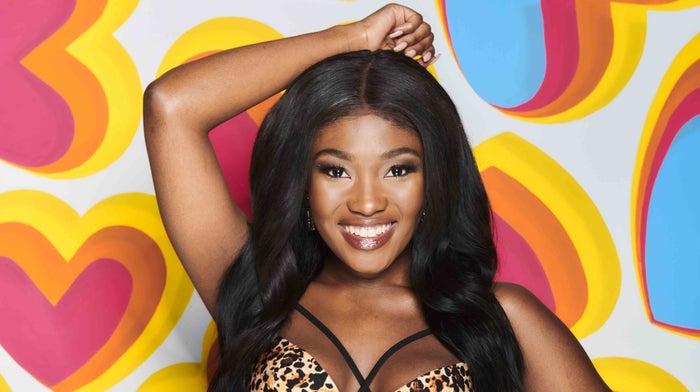 Brunette bombshell, Leanne, is a 20-year-old customer service advisor from London. Ready to shake things up in the villa, Leanne describes herself as "unpredictable, fun and charismatic." When it comes to beauty, Leanne's certainly not shy. She rates herself 10 out of 10 and in her own words, "if you don't love yourself, who will?" Preach, girl!  
Before prepping her face for makeup, Leanne applies moisturiser, primer and setting powder. Her favourite makeup look is full glam, with foundation, eyeliner, blusher and the all-important false lashes being her go-to products. When asked who her celebrity beauty crush is, she replied "Kim Kardashian" - we don't blame you, Leanne! 
Shop Leanne's Villa Beauty Edit.
SHAUGNA PHILLIPS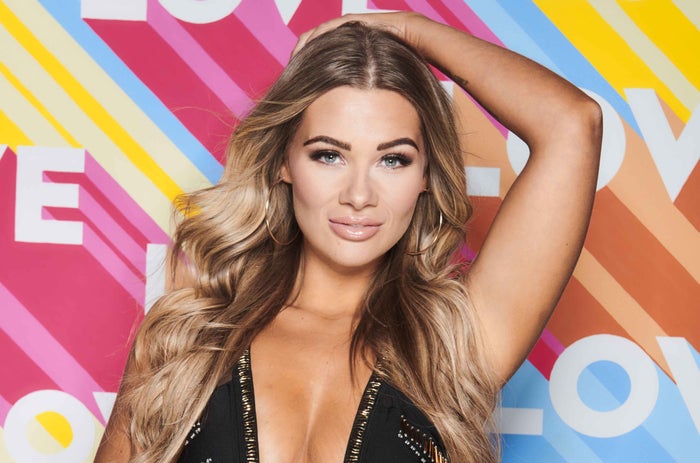 Meet Shaughna: not just a pretty face, the 25-year-old from London works as a democratic services officer. Swapping her day job for a full-time resident islander in Cape Town (I.e. the DREAM), Shaugna describes herself as "funny, easy-going, but a little bit bossy". So, when it comes to beauty, what does this self-proclaimed female boss have in her cosmetics bag? Shaugna swears by NYX Hydra Touch Primer and Nip+Fab Glycolic Fix Cleansing Pads, which she uses to prep her skin before makeup.  
When asked for her best beauty hack, the blonde bombshell told us "less is more" and "when in doubt, conceal!". We'll take you up on that, Shaughna. 
Shop Shaughna's Villa Beauty Edit.
PAIGE TURLEY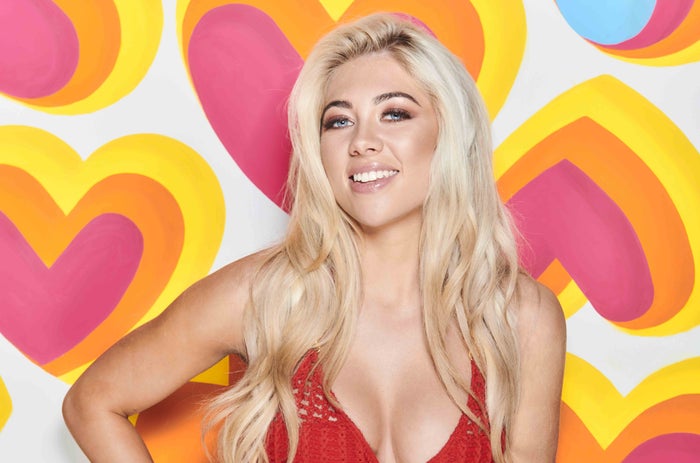 Swapping her microphone for the tanning lotion, 22-year-old Paige is a singer from West Lothian in Scotland. She revealed that her celebrity crush is Tom Hardy and that arrogance is her biggest turn-off in a guy – we'd have to agree! Spilling the tea about her past relationships, Paige told us that her ex-boyfriend is Lewis Capaldi! 
The blonde beauty is ready to pucker up in the Love Island villa and told us that she can't live without her trusty lipgloss. Chloe Simms from TOWIE is who Paige takes beauty inspo from and she revealed that she always carries her Tangle Teezer hairbrush in her beach bag. When it comes to lipstick, Paige switches between subtle nude hues or sometimes vamps it up with a vibrant red lip. 
Shop Paige's Villa Beauty Edit.
SIANNISE FUDGE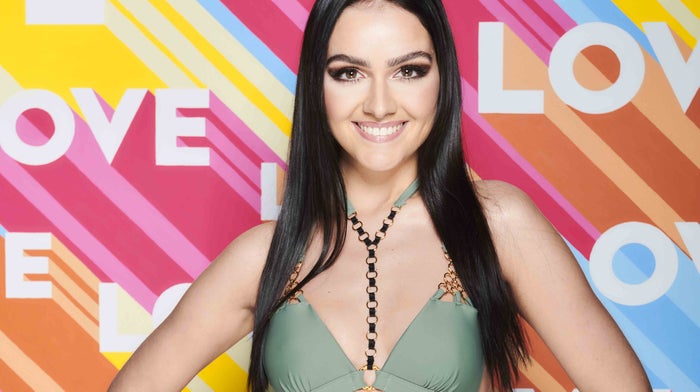 Meet Siannise: a 25-year-old beauty consultant from Bristol, ready to make heads turn in the Love Island villa. Siannise's friends describe her as Princess Jasmine and the Eyebrow Queen, with her brows being her most favourite feature. We asked her how she gets her brows on fleek and Siannise told us she swears by MAC Eye Brow Styler in shade Spiked. She also revealed that she's "sassy and fun", so we can't wait to see what's in store for her inside the villa! 
And what's the secret behind Siannise's glowing skin? Being a beauty consultant, it's only natural for this brunette beauty to follow a rigorous 3-step skincare routine, making sure she cleanses, washes and moisturises her skin every evening. Want to know her best beauty tip? Siannise recommends using a lipliner that's darker than the lipstick you apply. This helps to create fuller-looking lips. Thanks for the tip, Siannise! 
Shop Siannise's Villa Beauty Edit.
SOPHIE PIPER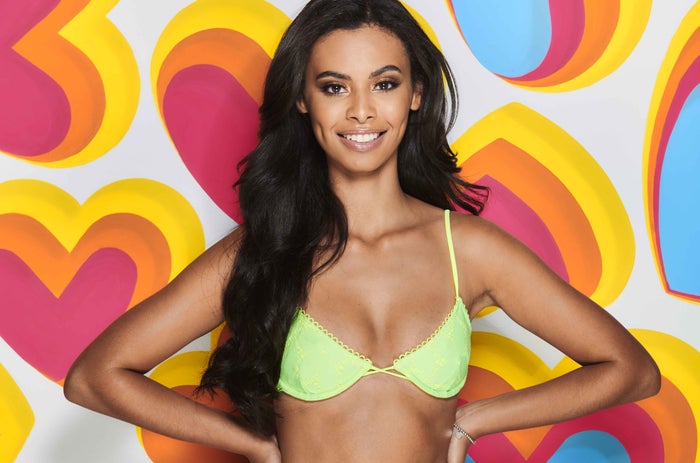 21-year-old Sophie from Essex describes herself as "kind, fun and energetic", but only when she gets 8 hours of sleep – it's not called beauty sleep for nothing!  Sophie's favourite feature is her dimples and reveals that her party trick is balancing a Malteaser between them – maybe keep that to yourself on the first date, Soph. Her claim to fame? Sophie's sister is ex-pop star turned TV presenter, Rochelle Humes! 
So, what's in Sophie's makeup bag? The brunette beauty revealed that her main skin concern is dark circles under her eyes, so she can't live without her favourite Bobbi Brown concealer. When it comes to her everyday go-to makeup look, Sophie described it as "simple, glowy vibes" - poolside perfection. 
Shop Sophie's Villa Beauty Edit.
EVE & JESS GALE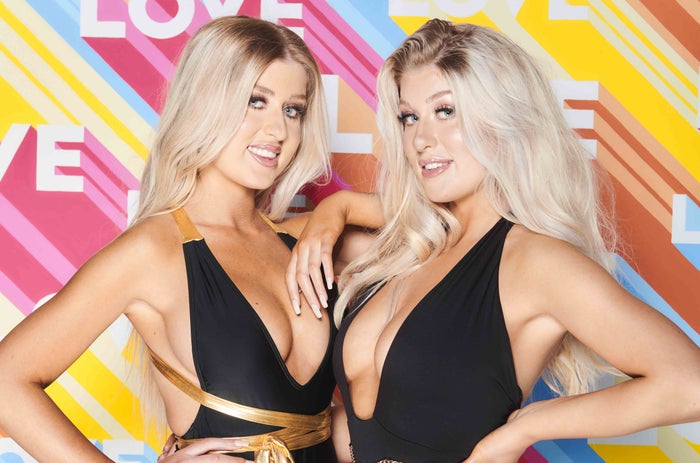 Plot twist: Love Island TWINS! Yep, the villa has spiced things up this series by welcoming Eve and her twin sister, Jess. The 20-year-old students and VIP hostesses from London are ready to cause a stir amongst their fellow islanders – but will there be fights over the boys? Of course not! The twins said that they'd never argue over a boy because they've got "so much respect for each other". That's what we call LOYAL, babe! 
When it comes to beauty, the twins both take inspo from Kylie Jenner, with Jess obsessing over a luscious, glossy lip. Eve describes her go-to makeup look as "natural, glowy, highlighted and bronzed", while Jess prefers a "flawless, simple and fresh" look.  The twins swear by Micellar Water to remove their makeup after a night out, which probably explains why their skin is glowing!
Love Island Beauty Picks
Shop all the Love Island cosmetics and skincare from the villa here.
Don't forget to tune in to Love Island Winter series on ITV2 at 9pm on Sunday 12th January!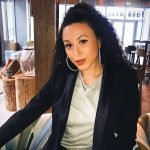 As a beauty obsessive, I'm always trialling and testing new, exciting brands and product discoveries. With over 6 years' experience in beauty writing, including freelancing on the Net-A-Porter beauty desk, I have lots of useful beauty hacks, tips and tricks to share. I'm constantly seeking the latest hair products to make my curls ultra-bouncy and defined. The Cantu Coconut Curling Creme is my Holy Grail! My lipstick collection is always expanding – and my favourite lip product of the moment has to be a nude lipgloss for the ultimate everyday look.