There is no beauty woe greater than the makeup you have spent hours applying melting away and breaking up on your skin as the day goes by. Choosing the right products and knowing your skin type is essential when creating a look which lasts and stays in place all day long. So which products do the experts turn to for ultimate staying power? We asked Urban Decay Pro Artist Allan Craig (@allancraig) for his recommendations, and top tips to keeping your glam in place from morning to night.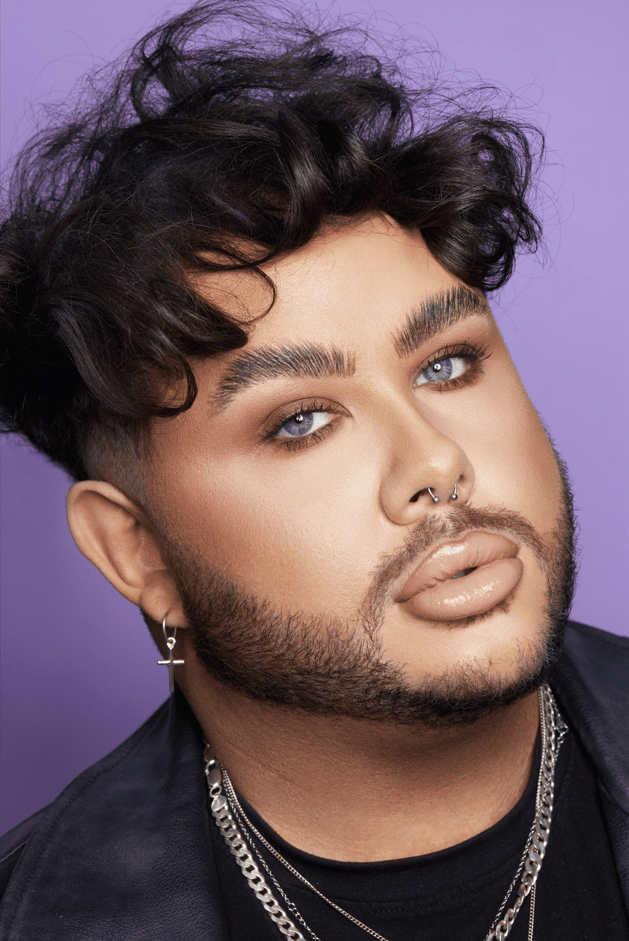 What are the top reasons that makeup wears off during the day?
Makeup can wear off for so many reasons, from the weather (especially the summer heat), to not prepping and setting your makeup properly, or simply having the wrong makeup routine for your every day lifestyle.
What is the most important step in your makeup routine to make your glam last?
Setting spray for sure! Urban Decay All Nighter Setting Spray is my holy grail for making sure my makeup will last all day, as it has temperature control technology that keeps makeup looking freshly applied for up to 16 hours!
What are the top 3 steps to make your makeup last all day?
1. Prime your skin
Primer is the essential first step when it comes to applying your makeup if you want your look to last all day long. With primers to mattify and control or add glow to your skin, you can boost the longevity of your makeup whilst also enhancing its appearance.
2. Create the perfect base
Choosing a long-lasting, richly pigmented foundation and concealer will help to keep you base in place all day. With gorgeous high coverage and an oil-free formula, the All Nighter Liquid Foundation and matching All Nighter Concealer are the perfect products to help you extend the wear-time of your makeup.
3. Lock in place with a setting spray
A setting spray is an essential finishing touch if you long for your makeup look to stay in place and look perfect for hours and hours. The Urban Decay All Nighter Setting Spray has gained cult beauty status for its ability to lock makeup in place and keep your complexion looking balanced and perfected all day long.
What's the best foundation formula for:
Oily skin
If you have oily skin, try to avoid anything that's very heavy or excessively mattifying as these will only make your skin want to produce more oil as the day goes on to hydrate itself. Urban Decay Stay Naked Foundation is perfect for oily skin as it is very breathable and has a real skin matte finish, but with a waterproof formula that will look perfect for up to 24 hours without drying your skin out!
Dry skin
Pick something with a little more hydration that will combat your dryness, but with the staying power of a foundation. Urban Decay Hydromaniac Tinted Glow Foundation is perfect for those dry skin boys and girls as it has the wear and coverage of a traditional foundation but with added hydration from the kombucha filtrate and marula oil.
Combination skin
Pick either formula and you're good to go, just add a little powder where you'd get oilier but keep the dryer areas free of anything too mattifying to give the skin a more balanced look!
Why is primer so important?
Whether you're going for a full coverage foundation or just a sheer base and a touch of blush and bronzer, primer will ensure that no matter what you apply on top is going to have staying power! I love a gripping primer that goes slightly tacky and acts like Velcro for my makeup.
Should you adapt your primer to suit your skin type?
I would personally recommend sticking with a universal primer – Urban Decay All Nighter Primer is great as it grips your foundation and really makes sure it adheres to your skin for all day wear. Where I'd recommend adapting products to skin type would be when it comes to setting your makeup – whether it be using a little extra powder if you're oily, or simply playing around with the different Urban Decay All Nighter Setting Spray formulas! We've got All Nighter Ultra Matte for oil control, All Nighter Vitamin C if your skin needs a little more hydration and glow, or if you're a little of both then stick with the OG All Nighter Setting Spray!
How important is an eyelid primer?
Never underestimate the power of an eye primer! While many people simply use concealer as a base for eyeshadow, Urban Decay Eyeshadow Primer Potions are specifically formulated to improve eyeshadow wear time, prevent creasing and increase pigmentation, as well as combatting the oil our eyelids traditionally produce throughout the day – something a concealer is not designed to do!
Where should you be applying setting powder for the best long-lasting results?
I'd recommend using setting powder after you've applied your bronzer, blusher, highlighter and only applying your setting powder to the areas where those cheek products haven't already been applied on top of foundation – this gives a much less cakier finish and allows you to pinpoint the areas where you'd need a little extra insurance with your setting powder. I recommend a translucent powder – Urban Decay All Nighter Waterproof Setting Powder is great for this.
What are some bad habits that may affect the staying power of your makeup?
Definitely avoid touching your face throughout the day, but also if you're like me being someone who's slightly on the oily side, do not opt for every product to be "oil controlling", as the more layers of these products you have on your skin, the more your skin will feel dry and start to produce more oil to hydrate itself! Pick one mattifying or oil controlling product in your routine – Urban Decay All Nighter Waterproof Setting Powder is my life saver for this - and keep the rest more hydrating, it will help balance your skin and stop that midday oil breakthrough ruining your makeup!
What's one unique hack you've discovered to make your makeup last longer?
Spray Urban Decay All Nighter Setting Spray onto your brush or beauty sponge before blending out your foundation – this little bit extra insurance will make sure your makeup is going NOWHERE!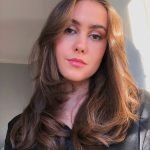 As someone with an affinity for all things beauty, discovering fantastic new products is my not-so-secret obsession. Over the years I've tried and tested a mountains worth of creams, serums and cleansers, finding some of my favourite 'holy-grail' products along the way. However, I'm always on the lookout for more ways to nourish my hair, perfect my dewy base, or enhance my skincare routine. Working as a beauty blogger for over 3 years, I've been lucky enough to collaborate personally with lots of amazing beauty brands including Christian Dior, The Body Shop and Dermalogica. I've used the Dermalogica special cleansing gel religiously since I first got it and their products are some of my ultimate skincare faves. When it comes to cosmetics, NARS Sheer Glow foundation is definitely my go-to - I live for a light, glowy base!