When it comes to spending time in the sun, not every skin type is created equal. Sun sensitivity is a fairly common issue, often causing an itchy rash to present itself following exposure to UV rays. But what causes sun sensitivity, and how can we ensure the best protection to keep our sun-sensitive skin happy, healthy and supported? Jane Quinn, Institut Esthederm Training Manager UK & Ireland, reveals everything we need to know…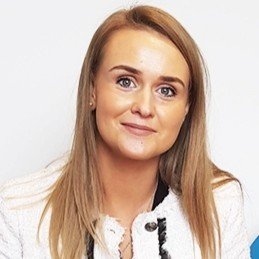 What is sun sensitivity?
Sun sensitivity (or photosensitivity) is the name given to a heightened or unusual reaction to UV radiation, whether that's from a natural source (sunlight) or an artificial source (tanning beds).
"Understanding your skin in the sun and why it might react is important so that you can help to prepare it before sun exposure and ensure you are doing everything to protect you skin," explains Jane. "Photosensitivity is where your skin is sensitive to the sun, but it can be more severe for some people where they have a sun allergy. It is a reaction in the skin caused by sun exposure and triggered by your immune system."
What are the main causes/symptoms of sun sensitivity?
Although symptoms may vary depending on a person's tolerance level to the sun, it may manifest as itching/stinging, prickly heat rash, blisters, and/or flushed skin.
"It will usually present itself as an itchy, red rash, and can feel quite irritating and uncomfortable," says Jane. "The first signs usually present themselves on the neck area and the upper arms – this is a real tell-tale sign you are suffering with photosensitivity. It can develop from one to three days after sun exposure so sometimes it's not something that happens instantly, which can make it hard to realise that it is caused by sun exposure."
Top tips from

Jane Quinn of Institut Esthederm

for sun-sensitive skin:
1) Wear a high-factor, broad-spectrum SPF!
The number one way to take care of sensitive skin in the sun? Apply SPF daily – and keep reapplying at regular intervals throughout the day, especially in areas you're prone to sun sensitivity. Our favourites?
2) Take regular shade breaks
Although it's not always possible to shelter from the sun, you should seek shade when and where you can. Try to avoid exposure when the sun is at its most intense (10pm-4pm). If you know you'll be outdoors for an extended period of time, bring a cap, a sun umbrella and sunglasses to help keep the sun off your bare, sensitive skin.
3) Try a Sun Intolerance Spray
An unsung hero of the beauty world, Institut Esthederm has created a Sun Intolerance Spray range to help improve reactive, photosensitive skin's tolerance to UV radiation, formulated with soothing active ingredients.
"With treatments for the face and body, it's easy to prepare both your face and body for sun exposure and help your skin adapt to the sun!" assures Jane. "These treatments don't just protect against UV rays but the full spectrum of light, meaning they provide UVA and UVB protection alongside protection against visible light and infrared."
"For maximum efficacy, we recommend to start using them two weeks before sun exposure, once a day. For the first three days of sun exposure, we recommend applying the products every hour. From day four to seven of sun exposure, reapply the products every two hours. This will give you the best result for protecting your sun-sensitive skin on holidays or during sun exposure!
4) After-Sun On Tap!
If your skin is sensitive to the sun and you're pretty prone to burning or irritation, after-sun may be the body-soothing saviour you need. Jane says: "Always make sure to apply an after-sun treatment. Institut Esthederm have a specific after-sun for the face and one for the body, both help to restore the ideal level of hydration to the skin while instantly soothing any sensations of discomfort after sun exposure."
5) Gently rehydrate your skin
It goes without saying, but after a day in the sun, your best bet is to replenish moisture levels and restore your skin to a supple, soothed state. "If you get sun burnt, the best way to manage sunburn is to comfort, soothe and hydrate the skin," confirms Jane. "Inflammation has occurred in the skin at this point and it's important to calm and soothe it. Use ultra gentle, nourishing cleansing treatments for the face and body to wash with to make sure you're not drying the skin out."