Battling with brittle nails? You're not alone. Ashleigh Clements, educator at OPI Nails explains why hand and nail care needs to become a staple part of our beauty regimes, and shares her top tips on how to achieve your healthiest nails yet.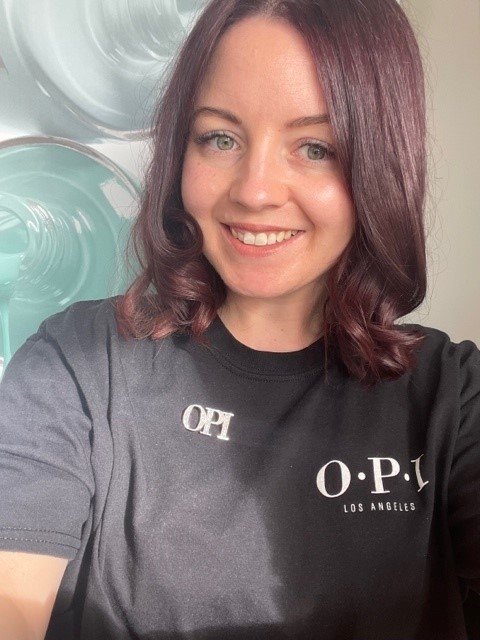 What are the most common causes of weak or damaged nails?
Overexposure to moisture, changes in medication and lack of vitamins can be some of the most common causes of weak nails. Other causes include incorrect removal of nail enhancements (such as gel polishes, extensions and acrylics) and using nails as tools.
Why is nail care so important?
We should definitely be dedicating more time to care for our nails. Keeping them filed to a manageable length and using cuticle oil and hand cream is essential to keep our hands and nails hydrated. Using a coloured polish is also a great way to improve the look of our hands or feet.
Trending nail colours
What are your top tips for promoting stronger nails?
To promote stronger nails, use your nails as jewels not tools! Ensure you are using gloves when washing up or doing cleaning and avoid biting nails. I would highly recommend using a nail strengthener like Nail Envy and using cuticle oil alongside this.
How important is it to moisturise cuticles and nails?
It's very important to moisturise your cuticles to keep your nails healthy. Dry nails can cause flaking, whereas if our nails are hydrated, our manicure treatments last longer. Using our OPI Pro Spa Hand, Nail & Cuticle cream to keep our hands hydrated especially in these colder months.
You can also use OPI Pro Spa Exfoliating Cuticle Cream to exfoliate the cuticles and skin around our nail beds. This product contains AHA's which will gently exfoliate those dead skin cells away.
Is it bad to wear nail varnish regularly?
Wearing nail polish regularly won't impact your nail health, but if you are concerned you can use Nail envy or Gel break with the addition of cuticle oil. You can also use a strengthener such as OPI Nail Envy underneath our nail polish to help strengthen the nail.
Are there any key ingredients we should look for in nail products to promote stronger nails?
Look for products including calcium, vitamins and biotin. You can find these ingredients in our OPI original Nail Envy.
What are common reasons for nails to become discoloured?
A common reason for nails discolouring could be due to not wearing a base coat underneath your polish. Always make sure you are applying the base coat to go with your system to protect the nail from discolouration. This will also help to increase the wear of your polish!
Best for base
What are your top tips for preventing nail varnish from chipping?
Capping the free edge of your nails with the nail varnish, (meaning to simply apply the varnish over the very edge of the nail), as well as using OPI Pro Spa cuticle oil to make sure the nail plate is hydrated.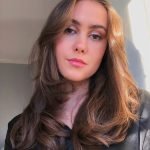 As someone with an affinity for all things beauty, discovering fantastic new products is my not-so-secret obsession. Over the years I've tried and tested a mountains worth of creams, serums and cleansers, finding some of my favourite 'holy-grail' products along the way. However, I'm always on the lookout for more ways to nourish my hair, perfect my dewy base, or enhance my skincare routine. Working as a beauty blogger for over 3 years, I've been lucky enough to collaborate personally with lots of amazing beauty brands including Christian Dior, The Body Shop and Dermalogica. I've used the Dermalogica special cleansing gel religiously since I first got it and their products are some of my ultimate skincare faves. When it comes to cosmetics, NARS Sheer Glow foundation is definitely my go-to - I live for a light, glowy base!